Eat Like a Wiseguy at This Restaurant's 'Goodfellas'-Inspired Feast
Don't worry, they won't put too many onions in the sauce.
Warner Bros.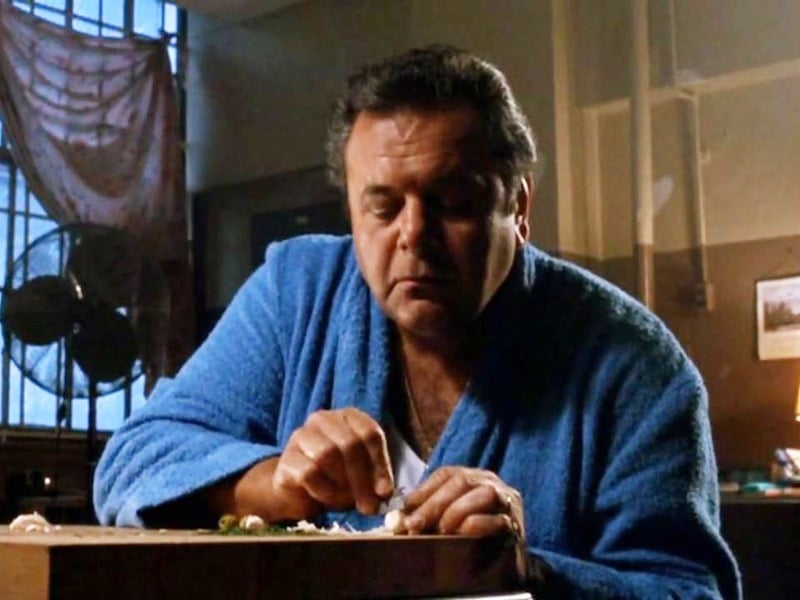 Goodfellas is one of the most brutal films ever made—just ask Billy Batts.
" tml-embed-width="480″ tml-embed-height="270″ tml-render-layout="inline
But it's also one of the most delicious. From the epic prison dinner to Paulie's sausage and peppers to Henry's sauce ("I'm stirring it!"), food is as big a part of Martin Scorsese's gangster classic as guys with greasy hair and sharp suits getting whacked.
The paisans who run Beginnings restaurant on Long Island realize this, so they've put together a veritable feast based on the film. Newsday breaks down the made-man approved menu.
Start the evening off in nostalgic style with an assortment of antipasti that would have Henry Hill reminiscing that "As far back as I can remember, I always wanted to be a gangster."

Chapter (course) 1 is "Wise guys eat like kings in the joint," recalling the film's most famous cooking scene, with ziti, tomato gravy, a variety of meats and, of course, razor-sliced garlic.

Chapter 2 is "Paulie turns his back," sausage and peppers, accompanied by the "I'm funny how?" cocktail featuring whiskey, red pepper and bitters.

Chapter 3, "Don't let the sauce stick," consists of veal cutlets with fried capers and string beans with capers and oil.

Chapter 4, "The spicy wiseguy," features scungilli and calamari in Paulie's fra diavolo sauce; no relief is offered by the friselle, which are laced with black pepper.

Chapter 5, the bittersweet finale, is "Henry and Karen's wedding cake (tiramisu topped with a macaron) served with a "Like a schnook" digestif of Amaretto di Saronno, coconut and lemon.
That's right—there's even a cocktail based on Joe Pesci's iconic "I'm funny how?" speech.
https://www.youtube.com/watch?v=E84VqqCPI7w
The dinner will cost you $75—including all food and drink but no tip or tax—and starts at 7pm on Wednesday, March 21. 
And don't forget to make reservations, unless you want to end up like poor Frankie Carbone…
" tml-embed-width="480″ tml-embed-height="320″ tml-render-layout="inline