This Whiskey Made by Green Berets Comes In a Bottle Molded From World Trade Center Steel
Horse Soldier Bourbon is the most patriotic booze around.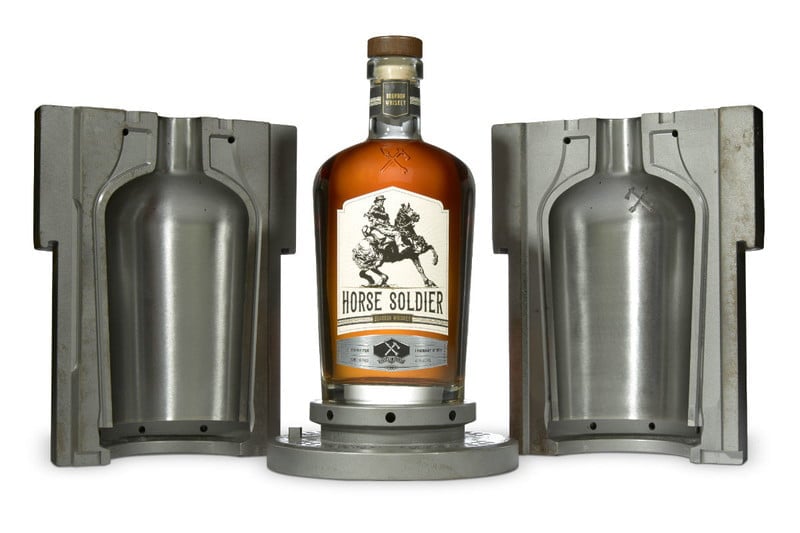 A veteran-owned distillery is remembering 9/11 by using pieces of Twin Towers wreckage to make bourbon. 
The men of American Freedom Distillery were among an elite force of Green Beret soldiers inserted into the mountains of Northern Afghanistan on horseback following the terrorist attacks. Their story was the subject of the 2018 war drama 12 Strong. 
Horse Soldier Bourbon is a tribute to those fighters, and a special-edition run will feature a bottle molded by steel salvaged from Ground Zero.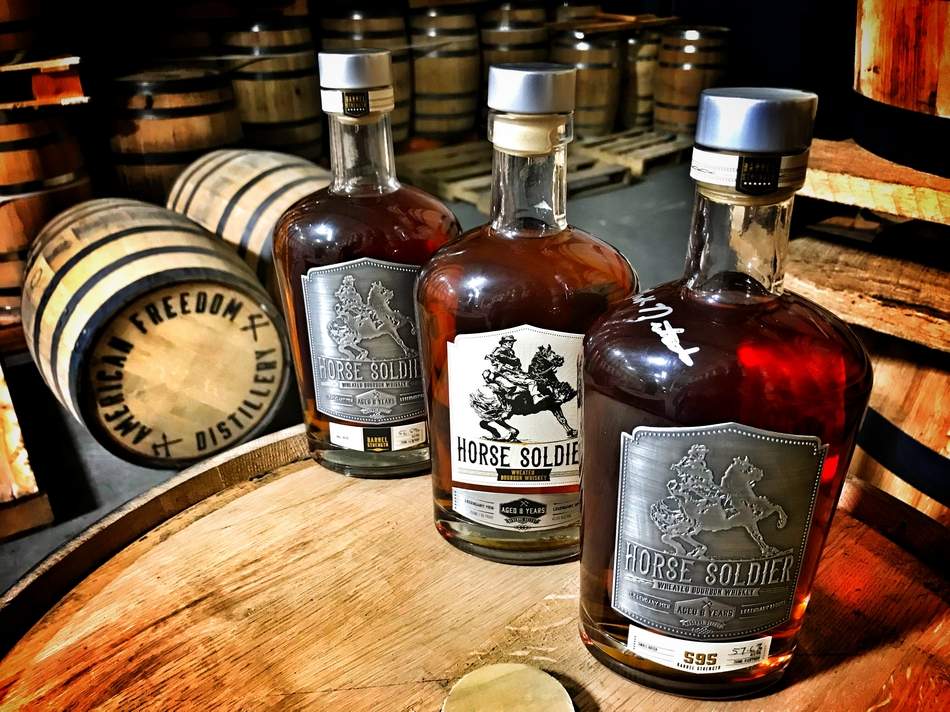 Here are Horse Solder's tasting notes, per American Freedom Distillery:
Horse Soldier Bourbon is a uniquely complex, wheat-forward expression, aged a minimum of 8 years in new American Oak.

The luxuriously smooth subtlest of soft red winter wheat is complimented by extra years of maturation providing this bold American spirit a robust and powerful flavor with a long, crisp finish of dark stone fruits, vanilla and oak.   
The patriotic liquor is bottled at 95-proof—. 95 was their Special Forces Team Number—and at a barrel strength of 113-proof. 
American Freedom also makes a premium silver rum dubbed "Rekker," the ancient Nordic word for warrior. 
https://www.instagram.com/p/BfcEhxfBGet
Best of all, anyone who purchases a bottle from the St. Petersburg, Florida-based distillery is supporting our troops. 
The Manual has further details: 
A portion of the proceeds of every bottle sold by American Freedom goes towards maintaining the America's Response Monument (nicknamed the Horse Soldier Statue), which is located in Liberty Park in Lower Manhattan.

The statue is dedicated to the U.S. Special Forces and commemorates the Horse Soldiers. In addition, the distillery also contributes to the Warrior Sailing Program helping vets deal with PTSD and injuries, the Green Beret Foundation, the Armed Forces Families Foundation, and many more local Florida non-profits.  
Visit American Freedom Distillery's website for more info, and buy Horse Soldier bourbon for $60 here. 
h/t: BroBible