Guinness Releases 10% ABV Limited Edition Ale Aged in Bourbon Barrels
Because bourbon makes everything better.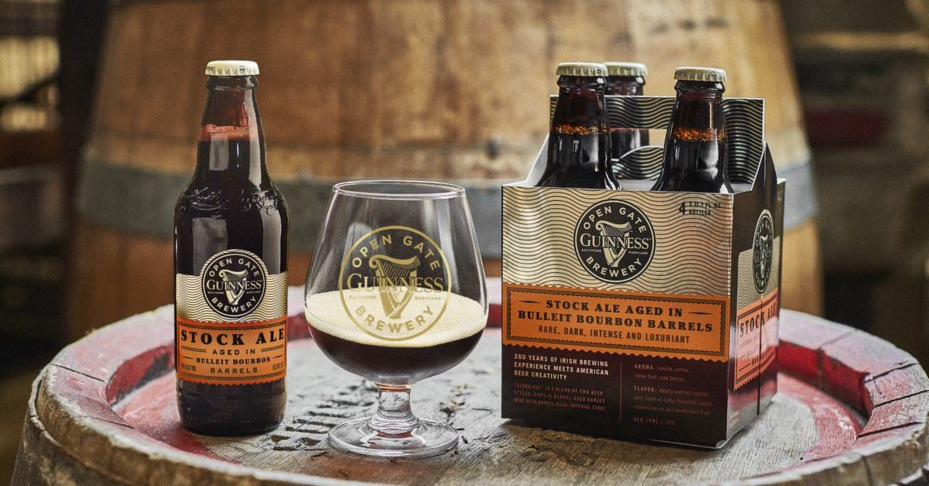 Guinness
Guinness is dropping a limited edition, 10% ABV Stock Ale aged in bourbon barrels that's a bracing blend of Baltimore-brewed Guinness Barleywine and a Guinness Imperial Stout.
The Irish stout standard-bearers recently opened a new brewery in Baltimore and they say the resulting ale aged in Bulleit Bourbon barrels is an intense, full-bodied brew that has flavors of "nutty chocolate, raisins, roasted barley and sweet dark fruit" and exudes aromas of "vanilla, coffee, stone fruit and ripe berries."
"One of the really cool things about brewing a stock ale is that you actually get to brew two completely separate beers with unique traits and their own identities, and then blend them together to create a beer that takes on some of both, but also has a life of its own," says Sean Brennan, senior brewer at the Guinness Open Gate Brewery in Baltimore. 
Guinness Stock Ale Aged in Bulleit Bourbon Barrels hits shelves at specialty beer stores across the U.S. in 4-packs of 11.2 ounce bottles for a limited time beginning Friday, November 15 for $19.99.
The brand is also offering a limited-edition Milk Stout for a limited time this month as well.