Four Loko Debuts 'Hemp' Flavor for 4/20
Twelve percent alcohol, zero percent hemp.
(Photo: Four Loko)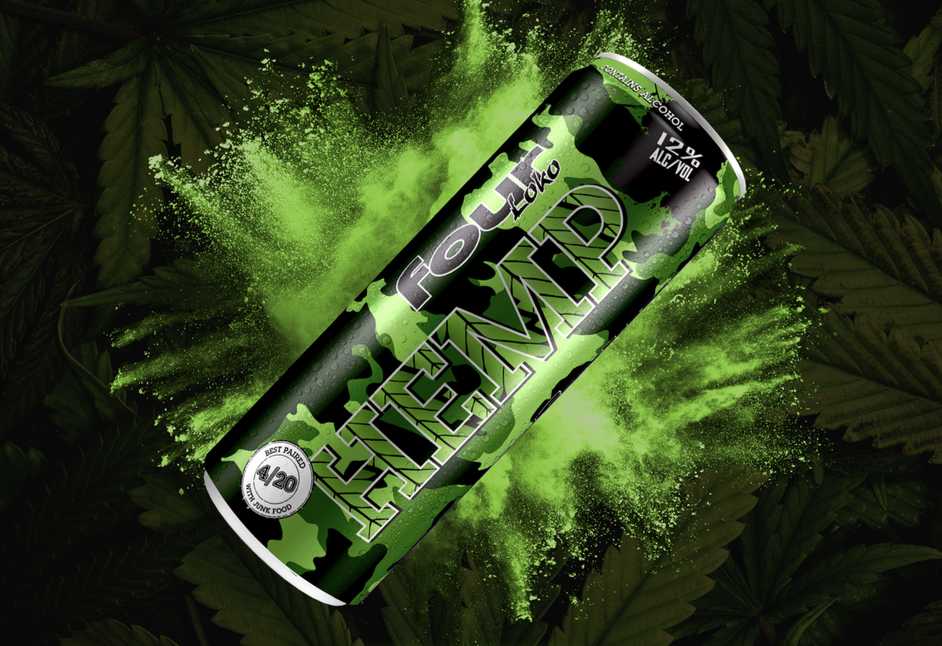 CBD and hemp-derived products are all the rage these days, with endless cannabis products lining the shelves wherever you go. Even Carl's Jr. is grilling up a limited-edition, CBD-infused hamburger in Denver, because why wouldn't they?
This year on 4/20, a.k.a. the annual stoner's holiday, Four Loko is also jumping into the cannabis craze with a new hemp-flavored malt beverage that clocks in at a dizzying 12 percent ABV…and zero percent hemp.
That's right, folks. It doesn't even have any actual hemp, CBD, or THC in it. It's just "the flavor people think of when they hear hemp."
Apparently, the company decided to create this almost-dank drink when they realized hops and hemp taste good together, and they could become a part of the movement without even incorporating any of the real stuff.
https://twitter.com/fourloko/status/1112805446568607745
"We saw an opportunity with hemp and Four Loko and went to the drawing board," explains Four Loko co-founder Jaisen Freeman. "We wanted to join the trend that is receiving a ton of buzz. When we were able to secure a flavor that mimicked hemp but contains no actual hemp, CBD, or THC, we knew we could officially be a part of this trend.
"Four Loko is always on the cutting edge of new products and flavors. Hemp is definitely hot right now, but it's also clear that hemp flavors and hops go together. They've got similar flavor profiles."
And with that the hemp-flavored Four Loko was born, so you can get none of the benefits of cannabis and all of the alcohol of Four Loko — even though it's no longer the same "blackout in a can" it was circa 2010.