High-End Italian Hotspot Carbone Is Launching An Elite Private Club
The molten-hot red sauce eatery frequented by Rihanna, The Weeknd and Bella Hadid is opening a private clubstaurant in NYC.
America's reigning celebrity-favorite Italian eatery just got even more exclusive.
Carbone is the crown jewel of Major Food Group, the powerhouse hospitality collective by Jeff Zalaznick, Mario Carbone and Rich Torrisi. They've been steadily expanding their restaurant empire, and after recent launches in Miami, the trio is set to bring a new Carbone location to New York City's Hudson Yards.
But this time, in the form of an elite, members-only club (which is what is already felt like anyway, unless your last name is Hadid or DiCaprio).
Carbone, of course, is a famously upscale Italian eatery that has hailed as a see-and-be-seen hot spot for the glitterati since its 2013 opening in the heart of Greenwich Village. The retro-inspired interior offers a moody, dimly lit ambiance, and décor that nods to mid-century downtown glamour with vibes straight out of The Godfather.
Picture dripping candelabras, exposed brick, waiters in burgundy tuxedos, and vintage food carts whirring by for tableside preparations. Its menu is a high-end take on red sauce staples with Instagram-famous dishes like the tableside Caesar salad, secret recipe meatballs, a plate-sized veal parmesan, and the iconic spicy rigatoni, which are among the offerings that earned Carbone a coveted Michelin star.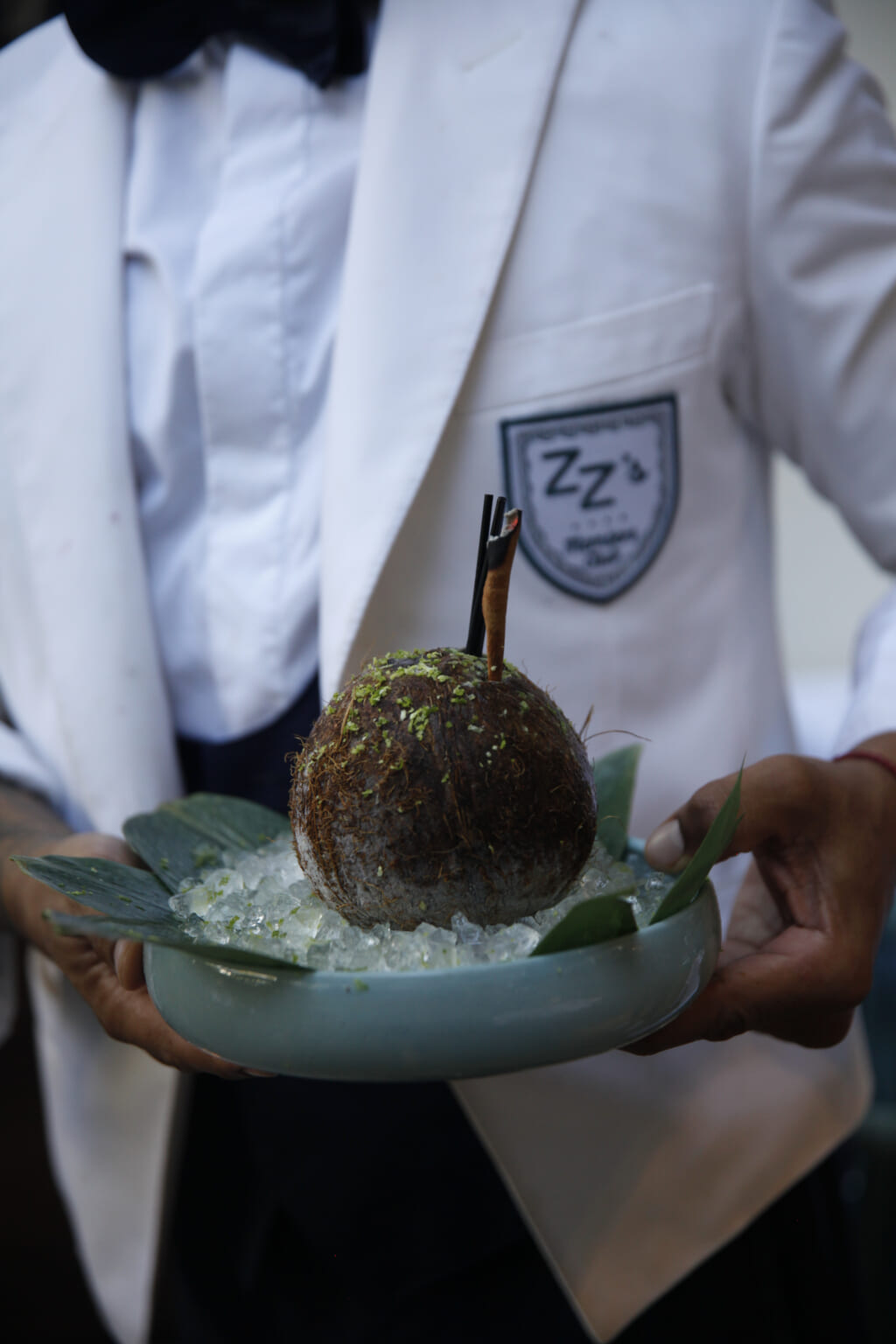 Getting a reservation at Carbone has become such a status symbol that articles have been written with tips for how to try and score a table. If its cachet is ever questioned, Carbone has been the go-to date night spot for the rich and famous like Rihanna and A$AP Rocky, The Weeknd and Bella Hadid, Kanye West and Julia Fox, among many others.
The restaurant has even made its way into Drake lyrics. And while Major Food Group has opened up sister locations in Hong Kong, Las Vegas, and Miami, there is nothing quite like the impenetrable "OG" eatery in NYC.
And the Carbone private club could be even more exclusive. Set to take over the former Tavern space at Hudson Yards, the massive new outpost will stretch three floors and about 25,000 square feet with its own entrance on 11th Avenue.
Alongside Carbone, the destination will feature the group's famed Japanese concept, ZZ's Club, which will boast a high-end sushi bar, extensive raw bar selection, prized beef, rare Japanese whisky and more. Additional amenities, lounges, bars, and event spaces will fill the foodie paradise, all designed by whimsy genius Ken Fulk.
This second outpost of ZZ's builds on the success of its original location, which opened last year in Miami Design District attracting a dynamic community with a waiting list in the thousands for their membership club.
"It seems like the perfect moment to do something incredibly special in New York, for New York," Jeff Zalaznick shares on the group's expansion. "We aim to help make clear that New York is back and better than ever."
The upcoming clubstaurant will definitely up the ante on exclusivity, making a plate of spicy rigatoni vodka one of the most coveted restaurant plates you can buy.