High West Distillery Releases First Single Malt Whiskey
High Country American Single Malt is a tribute to the finest Scottish spirits.
High West Distillery is celebrating the 10th anniversary of its Park City saloon location opening with its first-ever single malt whiskey. 
The new spirit, dubbed High Country American Single Malt, boasts a blend of 100 percent pot-distilled expressions aged for a minimum of two years high in Utah's Wasatch Mountains. Master distiller Brendan Coyle and his team set out to make a uniquely American homage to the storied whiskies of Scotland in crafting the new release. 
"We distilled High Country American Single Malt 'on-the-grain,'" Coyle said. "As opposed to single malt scotches, we leave the grain in during fermentation and distillation." This technique yields a bold brown intoxicant with a heavier mouthfeel and roasted malt character that still maintains distinctly American whiskey flavors. Like the best scotches, it's best enjoyed neat or with a few drops of water.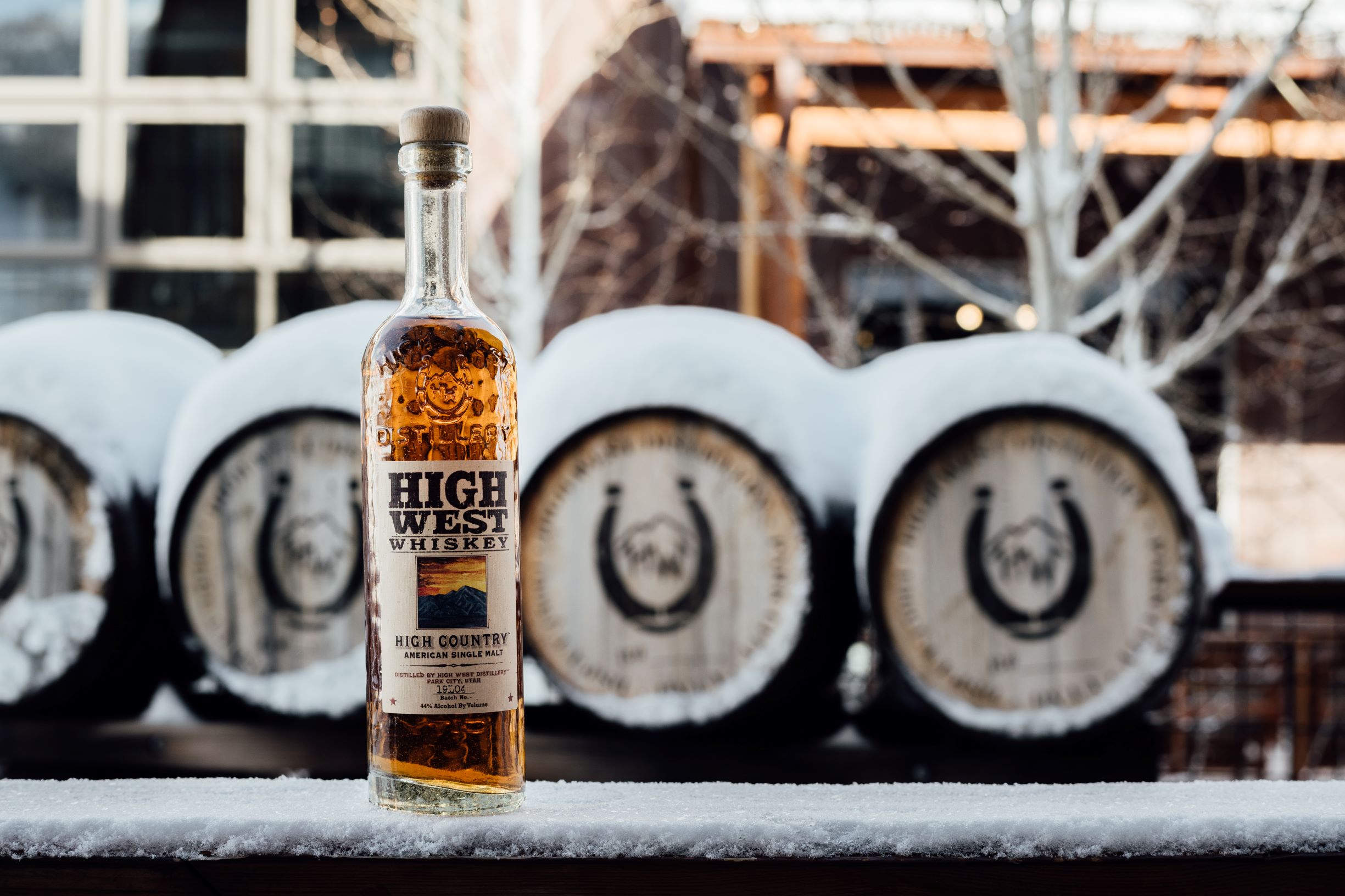 While this release honors a decade-old milestone, High West's boozy history dates back all the way to 1870, when it became Utah's first legal distillery. More recently, it has racked up multiple accolades, including Whisky Advocate's prestigious Distiller of the Year award in 2016. The venerable publication wrote, "High West delivers innovative and delicious whiskeys, expands the definition of what it is to be a distiller, and pioneered a successful new paradigm for craft distilling."
High West's Old Town Park City location also cracked the top 10 of the Daily Meal's 150 Best Bars in America in 2019 and has been nominated for Best Bar by the James Beard Foundation. 
Currently, High Country American Single Malt is only available in Utah for $79.99 through 2020, but a national roll-out is in the works. Other offerings from High West Distillery are available at your local liquor store.