Hirsch Launches Rare Cognac-Finished Cask Strength Whiskey
Hirsch's potent bourbon benefits from an 18-month age in Hine's flagship cognac casks.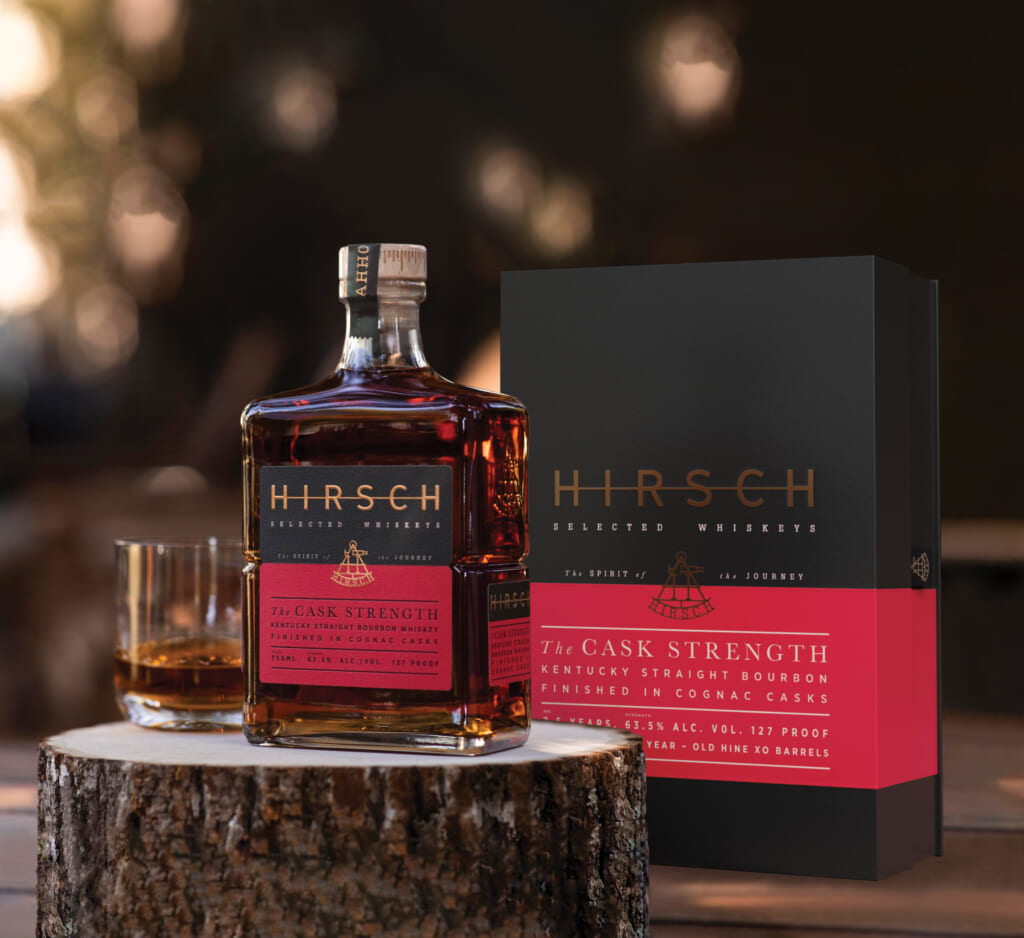 To craft the best whiskey of today, you've often got to look to the past: To older barrels, expressions and time-tested techniques that elevate even impressive whiskies to new heights.
That's the aim with the new Hirsch Cask Strength Finished in Cognac Barrels, which is now on shelves (in limited quantities) just in time for the holidays.
The secret behind the Cask Strength? Taking Hirsch's 6-year-old bourbon and finishing it for 18 months in 30-Year-Old Hine Cognac Antique XO barrels, casks which just so happen to hold the flagship cognac from the 259-year-old cognac house.
The resulting Bardstown, Kentucky cask-strength bourbon is a new rarity, with just 9,000 bottles available nationwide at sites like ReserveBar. Of course, the release helps further cement Hirsch's legacy as a bourbon innovator.
The cask strength bottling leaves this bourbon at 127 proof (62.5 percent ABV), buoyed by remarkably well-rounded, complex tasting notes of raisin and stone fruit with soft heat, plus a pleasing, dry finish.
"We selected 54 barrels of our oldest bourbon to rest in these used Hine Cognac casks, which adds the subtle, yet noticeable character of Cognac to our bourbon–resulting in an astonishing liquid," said Kevin Aslan, Innovations Distiller at Hotaling & Co. "This whiskey is worth the wait because when it comes to cognac, it's a case of 'the older the barrels, the better.'"
A select group of industry professionals and whiskey experts, including Maxim, had the chance to taste the distinctive Cognac Cask Strength in Bardstown (the world's bourbon capital) back in May, alongside other Hirsch offerings.
Trust us when we say that patience is a virtue when it comes time to get your hands on a limited-edition bottle of Hirsch's latest and greatest.
You might recognize the Hirsch name from its lofty status as purveyors of the "best bourbon you'll never taste," the A.H. Hirsch 16-Year-Old-Reserve, commissioned in 1974. Those bottles now go for thousands of dollars in retail stores.
The latest offering also builds upon another fall 2022 release from Hirsch, the Bivouac Straight Bourbon (one of the best bourbons for National Bourbon Heritage Month), which features a mash bill based on the 16-Year-Old Reserve.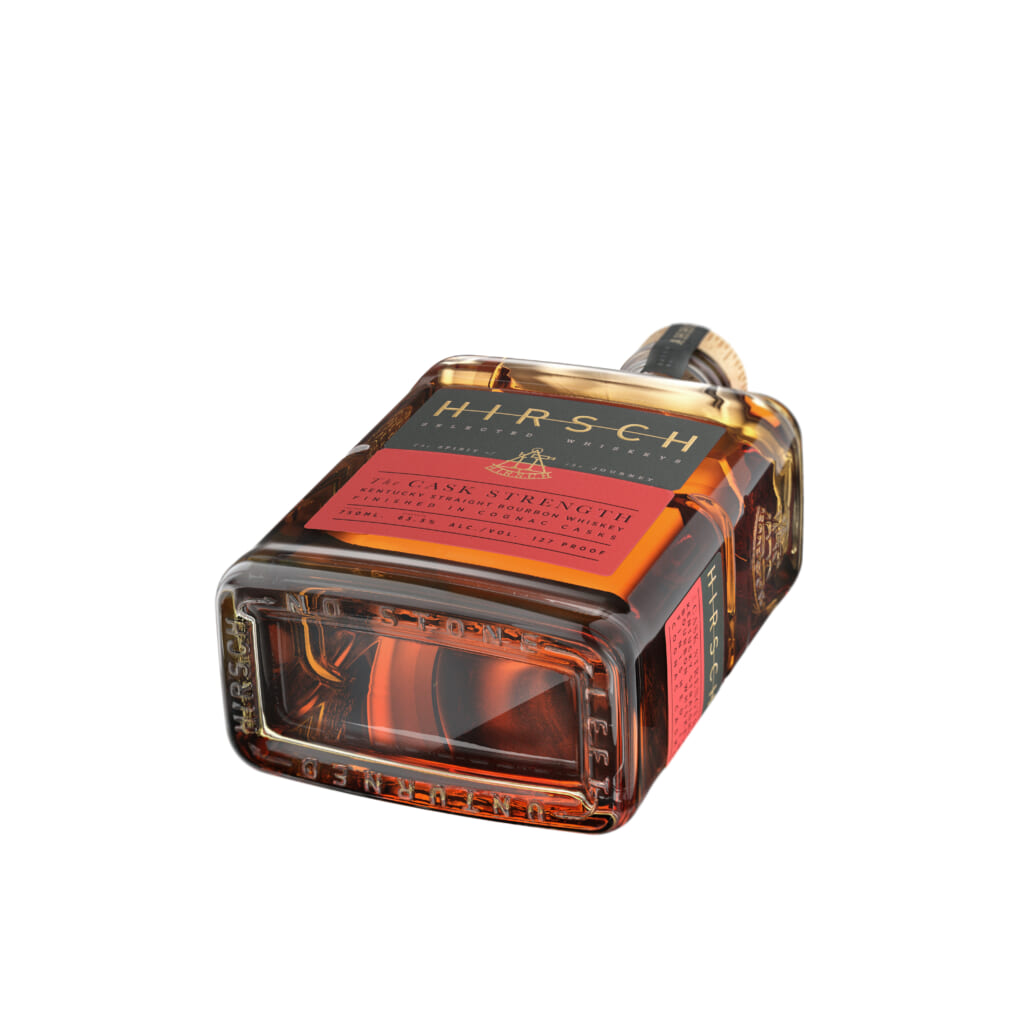 The intricacy with which the mash bill is crafted and displayed is but one impressive feature of Hirsch Selected Whiskeys in this day and age, including the Cognac Cask Strength.
You might say it falls right in line with the Hirsch mission: "No Stone Left Unturned."
Note the handsome bottle design featuring the breakdown of its age and precise proportions of corn, rye and barley (72% corn, 13% rye and 15% malted barley, to be exact).
The partnership was one that made intrinsic sense to the Hine Cognac team, said Hine Cognac Master Blender and Cellar Master Eric Forget. He notes that the name "Hirsch" means 'stag' in German, perfectly exemplifying a touch of destiny behind the collaboration.

View this post on Instagram
"The casks we provided, previously containing Hine Antique XO cognac, contribute to the rich flavor profile," he said, adding that the process brings out aromas of "spices, leather, and licorice" while adding "full roundness" to the finished product.
Suffice to say, the latest Hine Cognac cask strength finish is a fine, innovative and memorable bar cart addition this holiday season (and well beyond, of course–it's meant to be savored, and that's a supreme understatement).
Be on the lookout for HIRSCH's cognac expression at an SRP of $199.99, a fitting, accessible splurge of sorts for the discerning whiskey enthusiast this season.