You Can Now Buy a Mini Beer Keg For Your Kitchen On Amazon
Tap craft drafts in the comfort of your home.
Krups
After college, the home beer drinking experience becomes pretty standard. Buy a six-pack, case, or whatever, crack them open one at a time, recycle empties, repeat. 
Hopsy wants to change that. The San Francisco-born and now New York-based company is teaming with German manufacturer Krups to upgrade hanging in the kitchen with a beer in hand. We're talking fresh, cold draft beer at home, thanks to the Krups Sub Beer Tap.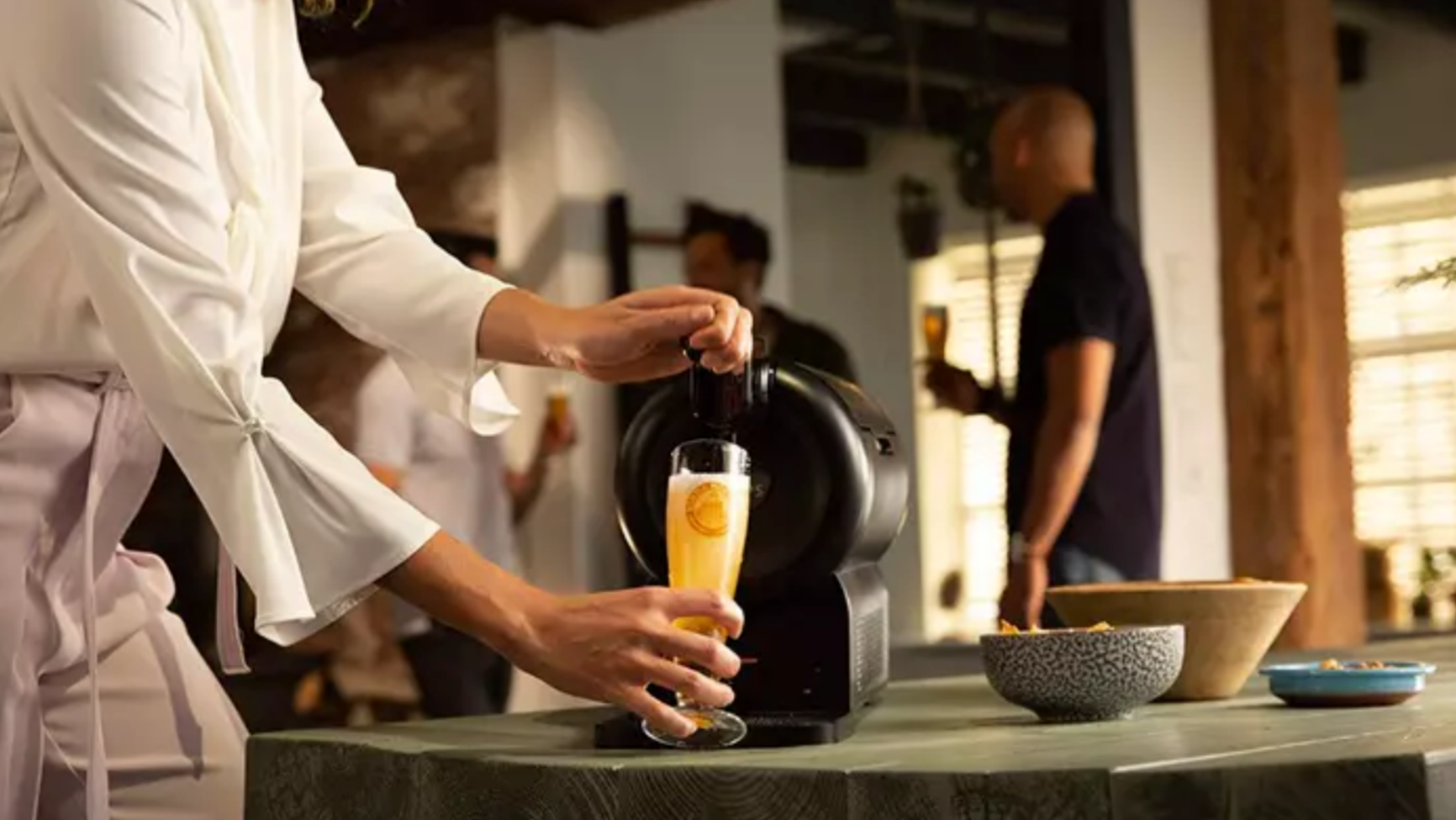 The Sub beer tap will chill the suds down to a perfect 35 degrees Fahrenheit–colder than whatever you just pulled out of the refrigerator–and one of the mini-kegs stays fresh for over two weeks. 
Here's how it works: Order the Sub beer tap for relatively cheap online. Once you've got it set up and ready to go, choose one of Hopsy's craft beer mini-kegs. Or four, whatever. Pop the first you receive in the Sub, lock it in, start pulling drafts like you're the friendly local barkeep. 
Beer flavor selections rotate and can include the likes of Heineken, Lagunitas, and Gordon Biersch. 
We covered this excellent innovation when it first launched exclusively on the West Coast, but obviously, Hopsy and the Sub have come a long way since then. 
You'll need to use Hopsy in the United States, they have exclusive rights to the Sub Home Tap. Order the tap itself on Amazon today for $79.99, or save up to $120 altogether with one of Hopsy's own package deals.