How To Make Killer Cocktails For Any Occasion
"Festive Cocktails & Canapés: Over 100 Recipes for Seasonal Drinks & Party Bites" features incredible cocktail photography by Alex Luck.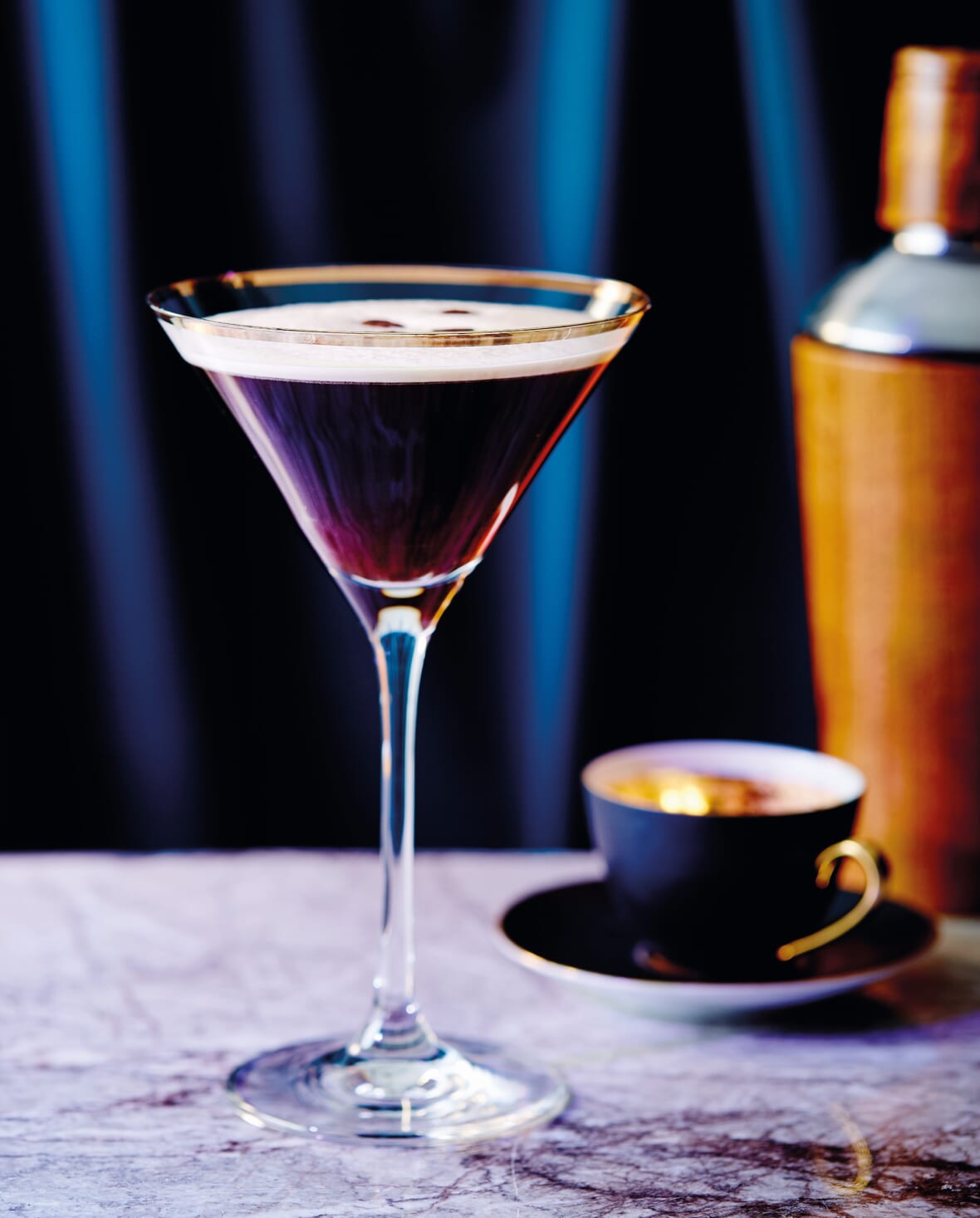 "I like to have a Martini, two at the very most. After three I'm under the table; after four I'm under my host." Dorothy Parker, famous rapier wit of the Algonquin Round Table, summed up the festive possibilities of the world's most famous cocktail in her usual succinct style; while also managing to comment on the perks (and perhaps pitfalls) for those who provide hospitality in liquid form.
All of which is to say we are wholeheartedly in favor of festive cocktails of the cool and classic sort that transcend the much-maligned "holidays." Which is why we welcome the publication of the definitive work on the subject: Festive Cocktails & Canapés: Over 100 Recipes for Seasonal Drinks & Party Bites from Ryland Peters & Small, with photographs by Alex Luck, the best cocktail photographer in the business.
Holidays and other festive occasions, "from large cocktail parties to intimate celebratory dinners," call for timeless tipples and riffs on classic concoctions as a solid repertoire of crowd pleasers, plus a few showier drinks that scream "celebration"—in a well-bred way.
According to the book's authors, "stylish cocktails that can be rustled up from a well-stocked festive bar cart," include, in addition to the iconic Martini, takes on the Sour, Bramble and Manhattan.
Then, "when it's time to break out the bubbly, take your presentation up a notch with sparkling cocktails, such as a Blackberry Bellini, Chambles or Prosecco Classico," they advise. "And tangy aperitifs designed to whet your guests' appetites" include versions of the iconic Sidecar (they swap cognac for gin) and French 75.
Above all, they opine, "party drinks should always be colorful and fun," so be sure to have a few saturated specialties on hand such as the Clementine Caipirinha, Singapore Sling, and Rose and Pomegranate Cosmo. And of course Espresso Martinis are the ultimate spirit-lifter; just ask the famous supermodel who supposedly invented them by commanding a bartender in London to create something that will "pick me up and f––k me up."
Gabe Cardarella, Dewar's National Brand Ambassador and a man who knows a thing or two about being the life of the party, notes that festive occasions are the perfect opportunity "to explore flavorful and spectacular cocktail creations. By mixing unique flavor profiles with festive garnishes and elegant glassware, you can create a drink that will surely be the showstopper at any get-together.
From a new take on a classic hot toddy to a refreshing cranberry spritz, this is the time of year to dive into those sweet and spicy mixes." This season Dewar's debuted a decidedly celebratory new cocktail called the Stroke of Midnight, made with its special-edition French Cask Smooth Scotch whisky and honey syrup, with a hand-whipped cream float, garnished with gold leaf. Decadence in a coupe.
The next question is obviously where to celebrate. Sure you could play host at home. But after staying home for a couple years of the pandemic, we say splurge on a super-luxe excursion. And there's nothing that fits the bill better than Monaco.
Over New Year's the Hotel Metropole Monte Carlo offered its entire top-floor penthouse, spanning 4,300 square feet with a massive terrace, for high rollers with $55,000 to spend—per night, that is. The luxe lodging includes seven lavish suites designed by the famed Jacques Garcia and comes with a butler, unpacking services and helicopter transfers.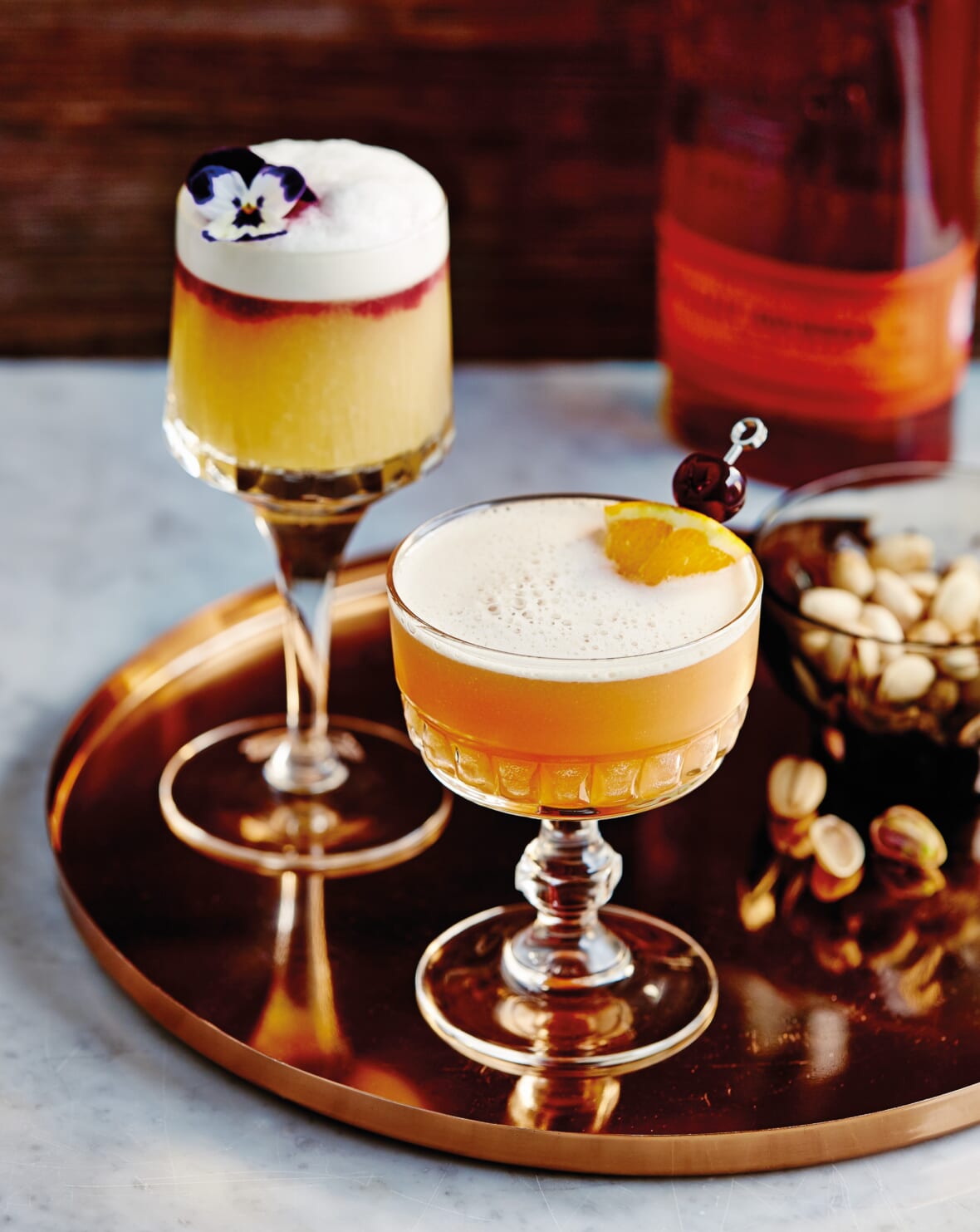 Closer to home, the newly revamped The Vanderbilt, Auberge Resorts Collection, in a historic mansion in Newport, Rhode Island built by Alfred Vanderbilt, partnered with New York City's renowned Maison Premiere to create a one-of-a-kind, nine-course private dining experience called Upstairs/ Downstairs: A Gilded Age Dinner Party.
The bespoke dinner and cocktail aesthetic adventure curated by the James Beard award-winning restaurateurs is "inspired by the raucous parties of the early 20th century, when Newport's most legendary families threw extravagant soirées."
Someone mix the Martinis and get Dorothy Parker on the line.
This article originally appeared in the March / April 2023 issue of Maxim magazine.