Where to Eat, Stay and Indulge During a Visit To Singapore
This Southeast Asian city offers a lifestyle of luxury and opulence found in few other places on Earth.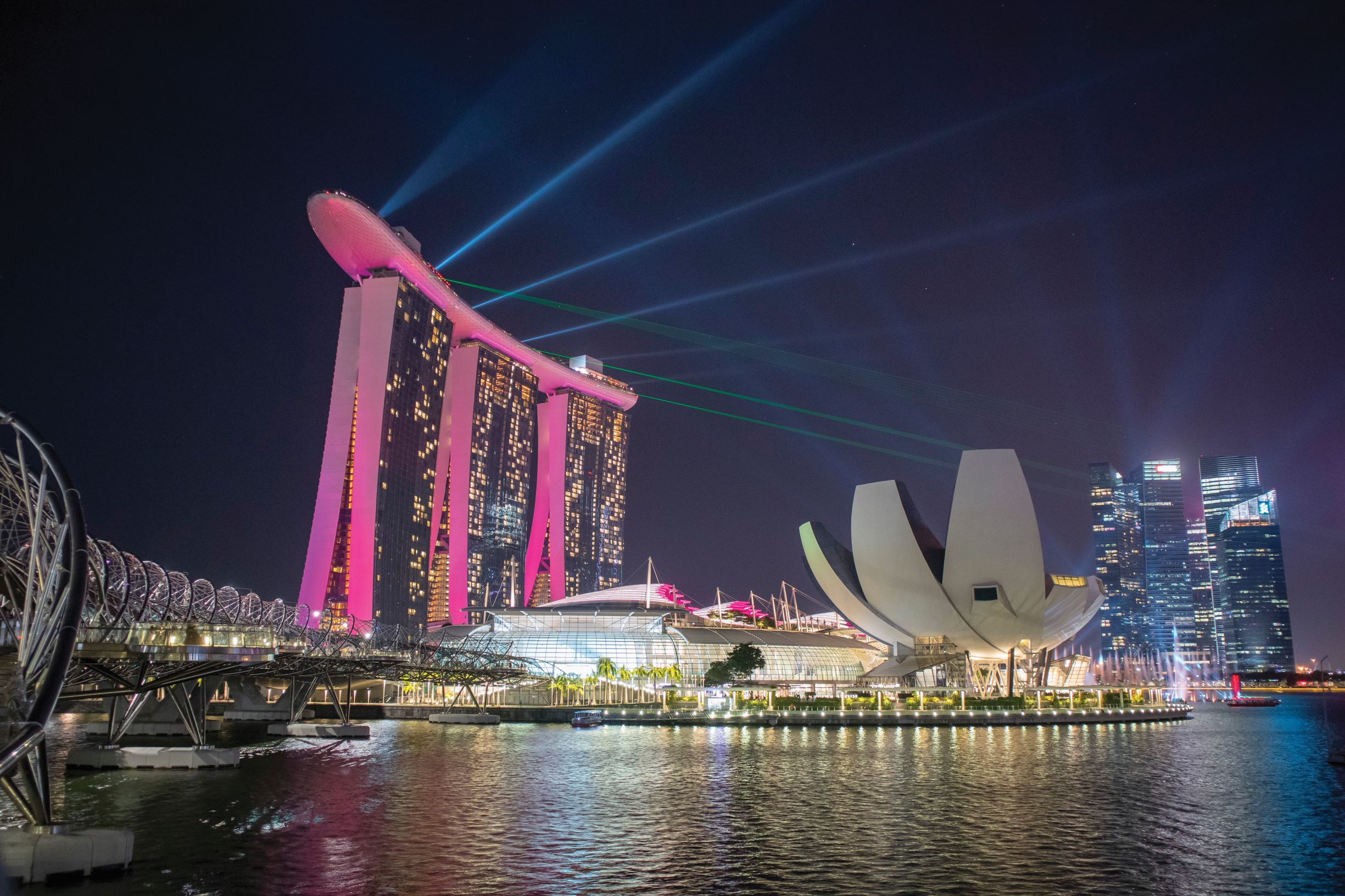 In July, when billionaire entrepreneur Sir James Dyson purchased a $32 million Good Class Bungalow, with prime views of the Botanic Gardens in one of Singapore's most exclusive neighborhoods, it might have been a case of déjà vu for local residents. 
After all, he had just completed the purchase of the most expensive penthouse apartment in the city-state only weeks prior, the $54 million super-triplex at the elite Wallich Residence in the tallest skyscraper in Singapore. Even in a city of exorbitant wealth, limited space, and a premium for real estate, Dyson had made a statement. In a city of billionaires, the British inventor wasn't going to settle, he insisted on the best. 
But for a country whose large number of billionaire residents belies its small size, with 22 calling the city-state home, it was the Good Class Bungalow purchase that caught the public's attention. Due to limited space, this category of home (there are only around 2,800 that exist), consisting of more than 15,000 square feet and typically including ownership of the land itself, is a symbol of wealth and one of the most sought-after purchases in the city. 
Singapore's role as an international center of business and commerce might only now be getting the attention it deserves as one of the world's great financial centers, but the truth is the city-state has maintained its vital importance to the global economy for centuries. Despite a location that has ensured its geographical significance in Asia for more than 700 years, it wasn't until the British established a trading post there in 1819 that it started to become the economic center it is today; but since then it has become a bridge between Asia and the rest of the world, developing into a hub of economic activity for the region, and eventually the world. 
Not only is Singapore home to plenty of billionaires, it is one of the most expensive cities in the world for residents of any tax bracket. While this makes day-to-day living expensive, it also means that those visiting the city have access to a lifestyle of luxury and opulence found in few other places on Earth. 
While not everyone can afford to purchase their own Good Class Bungalow, or penthouse, the city offers a selection of world-class hotels that can make anyone feel like a billionaire. Five-star options abound, such as the St. Regis Singapore, where no detail is overlooked, from the world-class private art collection to the Presidential Suite, which may be the most exclusive accommodation in the city with a Breche de Benou marble bathroom and a master suite that could make rooms in Versailles jealous. 
Crystal chandeliers, unrivaled personalized service and the St. Regis Butler Service are just a few features that produce a level of opulence that stands out, even amongst its peers in the St. Regis collection. Located near the posh Orchard Road shopping district, the property offers the best of the city just outside its doors, assuming you can be convinced to explore outside of this cathedral of luxury. 
Mandarin Oriental, Singapore is another contender for the city's top hotel with its tradition of service, refined design and elite dining and spa options. Located in the Marina Bay district, the hotel is ideal for tourists and business travelers alike. Be sure to visit the Oriental Club Lounge, located on the 19th floor, where one can enjoy a peaceful retreat while overlooking the city's incredible skyline and partaking in the champagne breakfast that is an ideal way to start one's day.
The Fullerton Hotel Singapore is quite literally a National Monument, awarded such status in 2015. More than 90 years old, the building is one of the most striking architectural designs in the city, and has played a significant role in the its rich history. While it may be more restrained in its opulence than some of the newer additions to the city's skyline, it sacrifices nothing in terms of service or guest experience. Furthermore, it claims to possess the most exclusive hotel suite in all of Singapore with its Presidential Suite, and it's hard to argue that claim considering the suite's private elevator, baby grand piano, and glass-enclosed veranda just off the exquisite dining and living rooms. 
Even if you stay at one of the other five-star hotels in the city, it should be mandatory for visitors to experience the Marina Bay Sands and its world-renowned infinity pool, located 57 floors above the city below. A hotspot for global celebrities and tastemakers, the hotel is exquisite, but the infinity pool is the crown jewel, and any visit to the city is rather incomplete without a few hours spent lounging by its edge with a glass of champagne in hand. 
These towering heights are also where you'll find Cé La Vi Club Lounge, a nightclub and restaurant that will keep the experience going well into the night. The hotel also houses the two-Michelin-star Waku Ghin by Tetsuya Wakuda restaurant, serving a 10-course Japanese-European menu that rivals any found in this city of impossibly high standards. Foodies the world over are left anxiously anticipating what it will offer after its recent renovation and reimagined dining.  
https://www.instagram.com/p/B5Er5kxnxpF
As a global economic center, it's not surprising that the elite restaurants that call Singapore home are diverse in their cuisines as well. Burnt Ends offers Australian barbecue that brings the traditional backyard cuisine to exalted levels of refinement and quality, both in its menu and its atmosphere. 
The Michelin-starred Corner House offers food as art, with dishes so spectacular in design and execution that one is hesitant to eat the edible artwork placed in front of diners… until the first bite that is. Its "gastro-botanica" identity applies to both its food and its surroundings, as the building itself, dating back to 1910, and its adjacent horticulture act as inspiration for the menu. The restaurant is sure to wow even the most jaded of culinary aficionados. 
But the most elusive reservation in this city of exclusivity is likely Odette. It's truly impossible to determine if the food or the surroundings are more impressive, but ranking 18th in the entire world according to The World's 50 Best Restaurants, Odette provides unmatched French culinary precision, despite being thousands of miles from Paris. The Kampot pepper-crusted pigeon has earned raves, but nothing that leaves the kitchen at Odette is short of mind-blowing. But you'd better plan ahead if you want to savor this heavenly culinary experience as, according to Howard Oh, Concierge Manager of Mandarin Oriental, Singapore, "Odette is now the buzzing name for almost all of the tourists who are visiting Singapore; even calling a month in advance may not guarantee a reservation." 
https://www.instagram.com/p/B0n003rASDs
For those seeking even more exclusive culinary experiences, the newest trend in Singapore is private kitchens. These small, hard-to-book restaurants are found in apartments and homes throughout the city, and offer the same exquisite menu offerings as their larger counterparts but with an intimacy appreciated by the global elite. Establishments like FatFuku, Lucky House Cantonese Private Kitchen, and Lynnette's Kitchen are just a few of the private kitchens that are gaining worldwide reputations for both their exquisite food and unique experiences. For instance, Lynnette's Kitchen is hosted by Lynnette Seah, co-concertmaster of the Singapore Symphony Orchestra, and if you're fortunate enough to get a seat at her table, she might just entrance you with a violin accompaniment to your meal.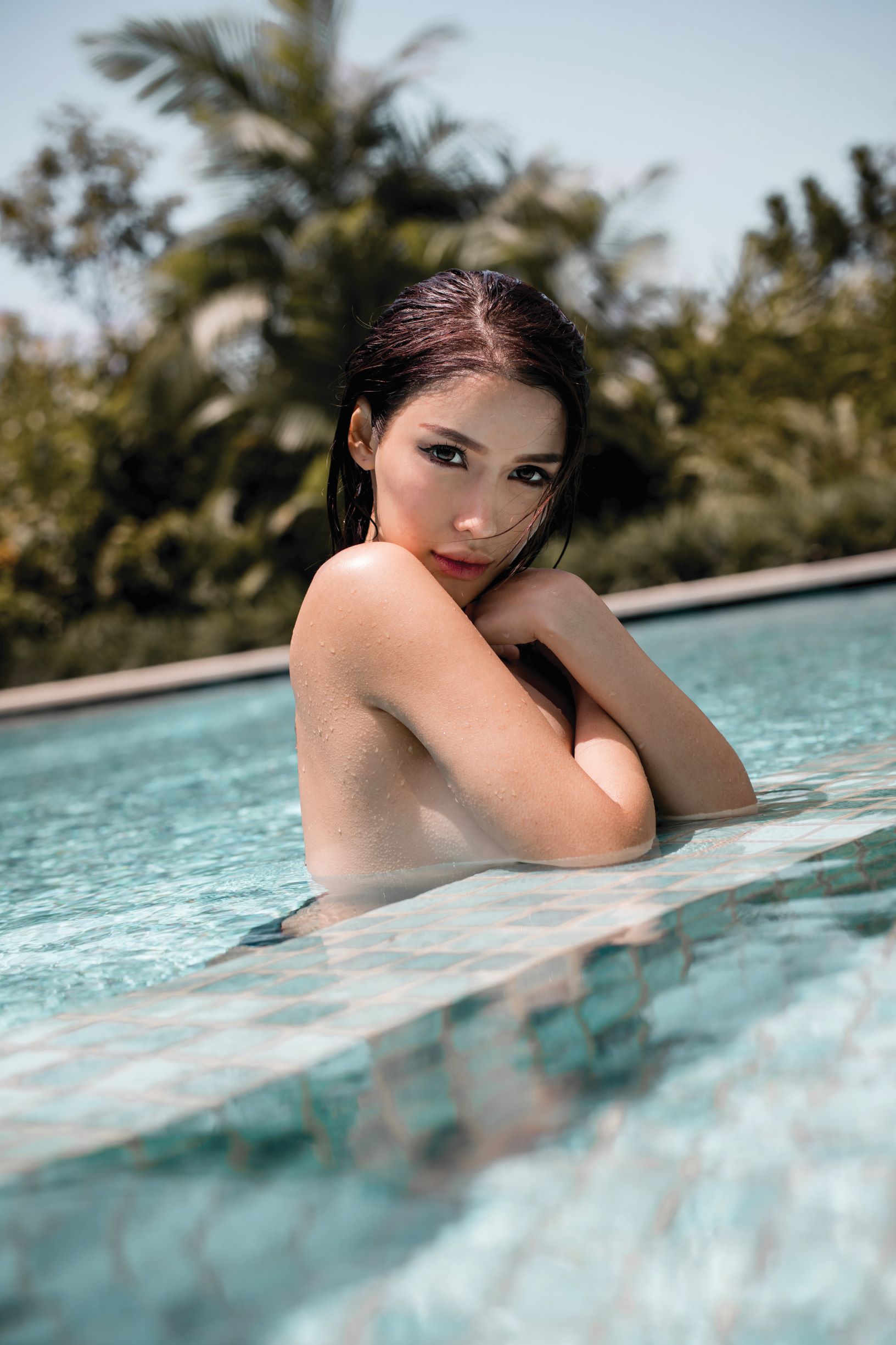 While it's tempting to remain ensconced in the unparalleled luxury and comfort of Singapore's elite hotels and restaurants, one must journey out into the city itself to truly indulge in all that this metropolis has to offer. The most striking destination has to be the Gardens by the Bay, home to the Flower Dome, the largest glass greenhouse in the world, as well as to the Cloud Forest and its 30-meter waterfall, the tallest indoor waterfall in the world. 
The entire park is an Instagrammers' dream, combining extravagant architecture, extensive botanical sections, and art installations and lighting that make the park fantastical, like a Disney World for billionaires. Comprised of three separate waterfront gardens, Bay South, Bay East and Bay Central, Gardens by the Bay is not just one of the must-see attractions in Singapore, but one of the most distinctive, bold and beautiful excursions found anywhere in Asia. 
https://www.instagram.com/p/B2tqmKlgnj-
For those looking for some adrenaline-filled activities to balance out all of the relaxation and pampering, be sure to explore the Formula One circuit that weaves through the city. Of course, one doesn't experience an F1 track on foot or bike. Instead, ask your concierge about obtaining a Ferrari, Lamborghini or McLaren supercar with which you can live your fantasy of being Lewis Hamilton or Sebastian Vettel, even if only for a few laps. 
For those with a love of being on the water, your concierge may also be also to set up guests with a private yacht charter, allowing you to cruise the Singapore Strait with its jaw-dropping views of the island while sipping the finest wines or cocktails. It's a fantastic luxury experience for those who don't have the means to bring their own yacht with them to this urban, island paradise. 
Singapore is a land of billionaires. But it's also a city where those of us without that level of wealth can feel like a billionaire, whether it's for a week, a day or even a single meal. It truly lives up to, and even exceeds, its reputation as Asia's Monte Carlo—a playground for the wealthy and an aspirational escape for the rest of us.