Inside The World's Best (And Most Beautiful) Bars
From Singapore to South Africa, here's your bucket list of the best bars on the planet.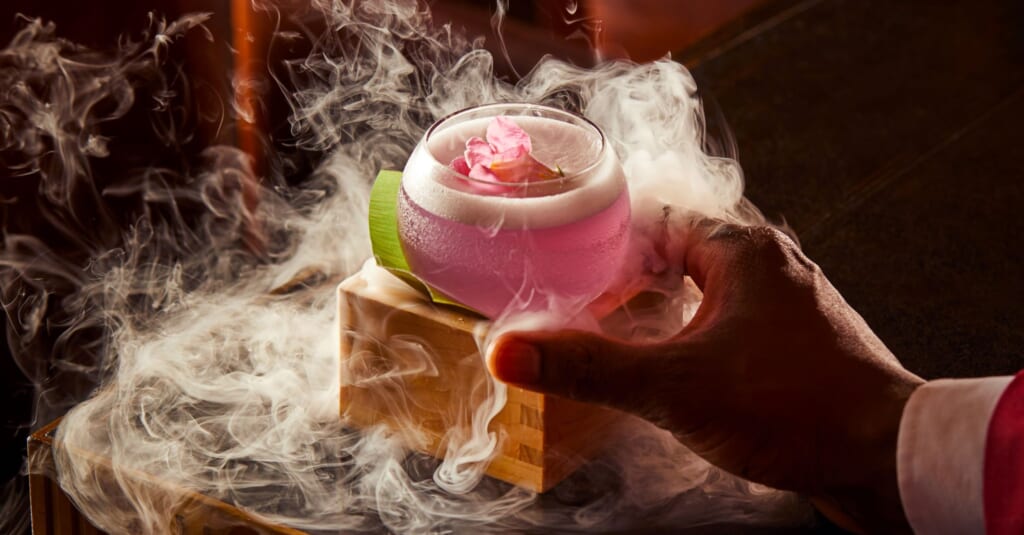 Those with a passion for both great bars and great cocktails eagerly await the annual announcement of The World's 50 Best Bars list, as the integrity, global reach, and sheer expertise of the 50 Best organization that produces it (as well as The World's 50 Best Restaurants) is second to none.
It was readily apparent from this year's list, released in December, that truly fantastic bars are now cropping up in all corners of the globe. And so in compiling this feature we decided to cast a wider net and look at more resources from the 50 Best boffins: the extended 2021 list of 100 of The World's Best Bars and 2021's Asia's 50 Best Bars list—both excellent places to seek out future World's 50 Best winners, in our opinion.
When all was said and done we had 15 candidates for our own world's coolest bars roundup, thanks to the initial curation of the 50 Best's organization's experts—more than 600 of them from across the globe. And for our image-driven purposes, we decided to lean heavily on those watering holes that have matched the impeccable quality of their drinks with equally captivating design and decor. Consequently the boîtes on our list should be on any serious bar-and-design lover's bucket list.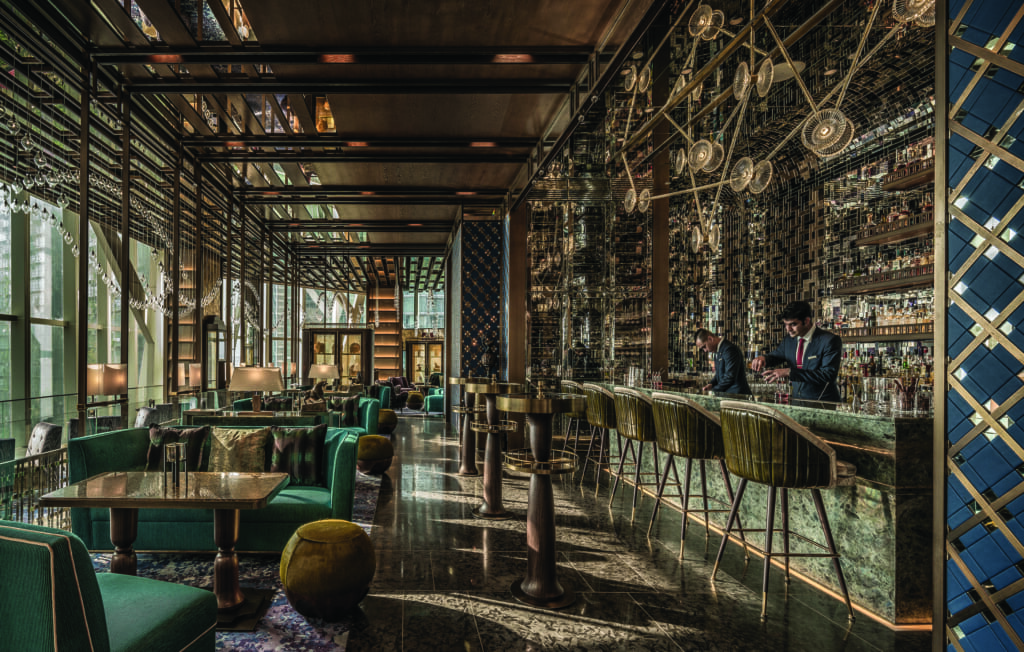 To kick things off, all props are due to the World's Best Bar 2021 winner, and one which has captured the list's top honors before, Connaught Bar in London at the iconic five-star The Connaught hotel. The hotel first opened in 1897 and its stately architecture certainly gives it an edge; but the design of the bar, by David Collins Studio, which elegantly "evokes English and Irish Cubist art of the 1920s," is above and beyond, and hence earns a place on our list as well.
In the spirit of internationalism, we have selected only one bar in the United States out of the four that appear on the 2021 The World's 50 Best Bars list (top 50); New York City's justly famous Dante, World No. 30, maker of the world's best Negronis among other timeless tipples (Katana Kitten, also in NYC and ranked World No. 10, was left off only because we featured them at length in our July/Aug 2021 issue).
In addition to the Connaught, we chose three more in Europe: L'Antiquario in Naples, World No. 82, a moody and atmospheric den that has been popping up on Instagram feeds of late; Red Frog in Lisbon, World No. 67, "reminiscent of a New York Prohibition-era speakeasy" with wildly innovative cocktails; and Paradiso in Barcelona, which clocks in at an impressive World No. 3, and whose "majestic curved wooden paneling [is] the last thing you expect to see after walking through a refrigerator door at the back of a pastrami shop."
A few trends and telling facts emerged from our findings, in addition to the obvious inference that high-end speakeasies are all the rage: firstly, that Four Seasons Hotels and Resorts worldwide, already justly famous for their luxurious places to stay, are now leading the way in beautiful bars in some far-flung locales, with impeccable design cred.
The four on our list are the elegant Charles H at the Four Seasons Hotel in Seoul, No. 13 on the Asia's 50 Best Bars list and World No. 42, which pays tribute to early 20th-century writer and bon vivant Charles H. Baker Jr, author of the iconic Gentleman's Companion cocktail book; Bar Trigona, No. 12 in Asia and World No. 52, at the Four Seasons Hotel Kuala Lumpur, a "dazzling, opulent and progressive drinking spot"; BKK Social Club, World No. 90, a tribute to Buenos Aires by globally-renowned design firm AvroKo, at the Four Seasons Hotel Bangkok; and Argo, World No. 72, "driven by innovation and shaped by the modern world," at the Four Seasons Hotel Hong Kong.
Secondly, that Singapore has cemented its reputation for having the highest concentration of the world's best and most beautiful bars. Mark Sansom, Content Editor for The World's 50 Best Bars and The World's 50 Best Restaurants, points out that Singapore has six establishments on this year's World's 50 Best Bars list, more than any other city in the world, noting it "has to be the destination for the best bar crawl this year."
Our three picks from there are 28 Hong Kong Street, World No. 71 and No. 21 in Asia, another stunning speakeasy-style saloon, hidden behind an unassuming 1960's shopfront; the incomparable, Gatsby-esque Atlas, World No. 16, perhaps the most opulent bar in the world; and MO Bar at the Mandarin Oriental Singapore, No. 45 in Asia, a luxe hotel bar "with the spirit of an indie cocktail lab coursing through its veins."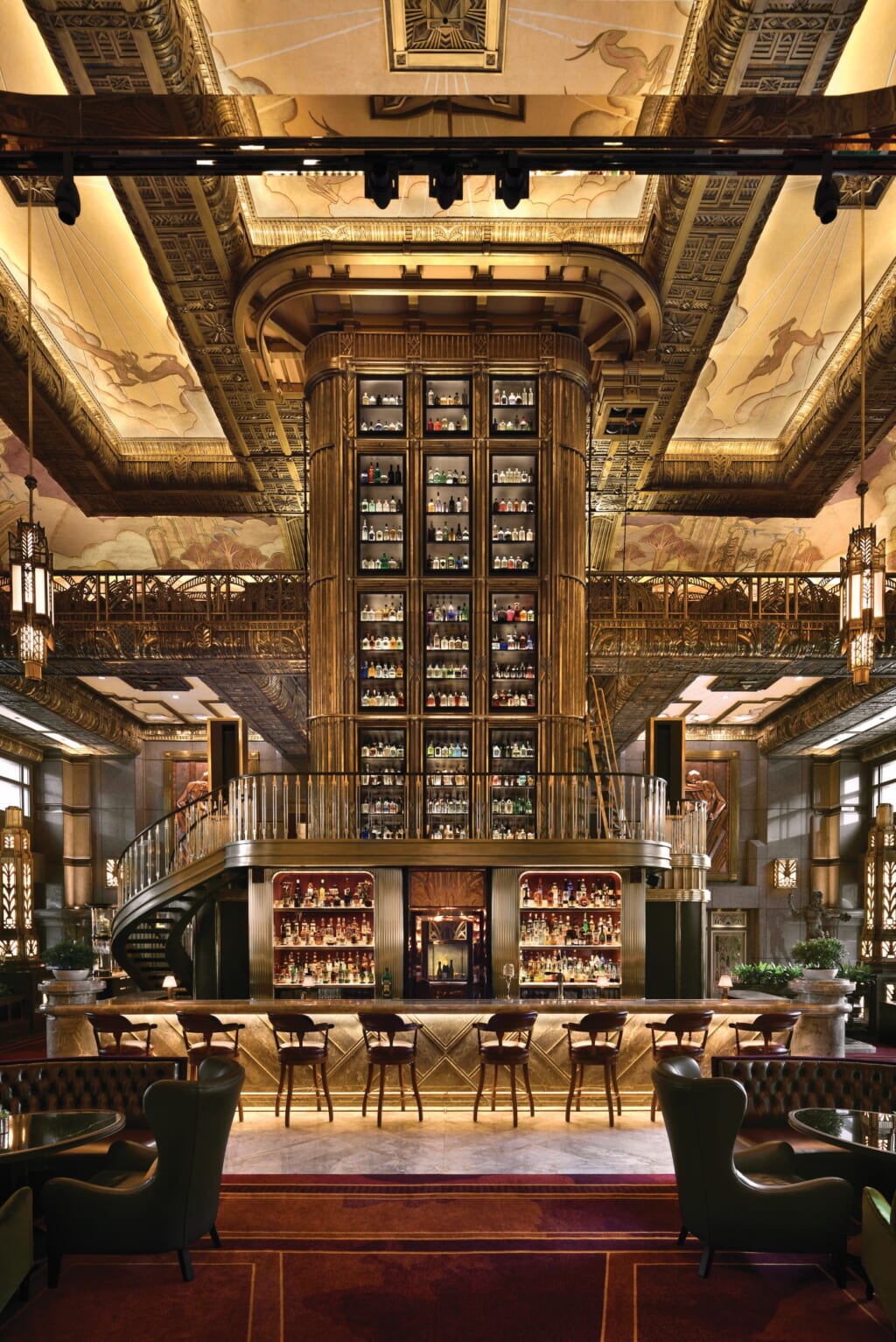 Wrapping things up are three wild cards of a sort: Galaxy Bar in Dubai, World No. 45, which "stands out from the run-of-themill influencer hotspots that define the UAE in that its vibe is more that of a glamorous neighborhood bar"; Art of Duplicity in Cape Town, South Africa, World No. 86, a secret venue in a Victorian warehouse rife with vintage design details; and Hope & Sesame, No. 15 in Asia and World No. 94, in Guangzhou, China, a last (but not least) speakeasy-style standout cleverly concealed behind a "grandmother's parlour of eccentric collectibles"—and, like all of the glamorous go-tos on our list, well worth the often considerable effort of getting in.
This article originally appeared in the March/April 2022 issue of Maxim magazine.