Someone Is Making a Movie About the Invention of Flamin' Hot Cheetos
It should be the "hottest" biopic ever.
The 2008 biopic Flash of Genius starred Greg Kinnear as the guy who invented intermittent windshield wipers. Sounded like a bizarre subject for a movie, but Kinnear pulled it off.
Which is our way of saying it's not that weird that Fox Searchlight just greenlighted production of Flamin' Hot, about the inventor of Flamin' Hot Cheetos, Richard Montanez. Turns out he had a surprising path to success. 
https://www.youtube.com/watch?v=Y3ac1VpwAkU
Variety describes the movie as a "true story" about Montanez, "who rose from humble beginnings to a successful businessman when he created a food phenomenon."
The video above was made in 2013, and it outlines just how remarkable Montanez's life has been. He barely spoke English when he was given the opportunity to introduce his spicy idea, and walked in to pitch the Flamin' Hot flavor to the company having only studied marketing with library books.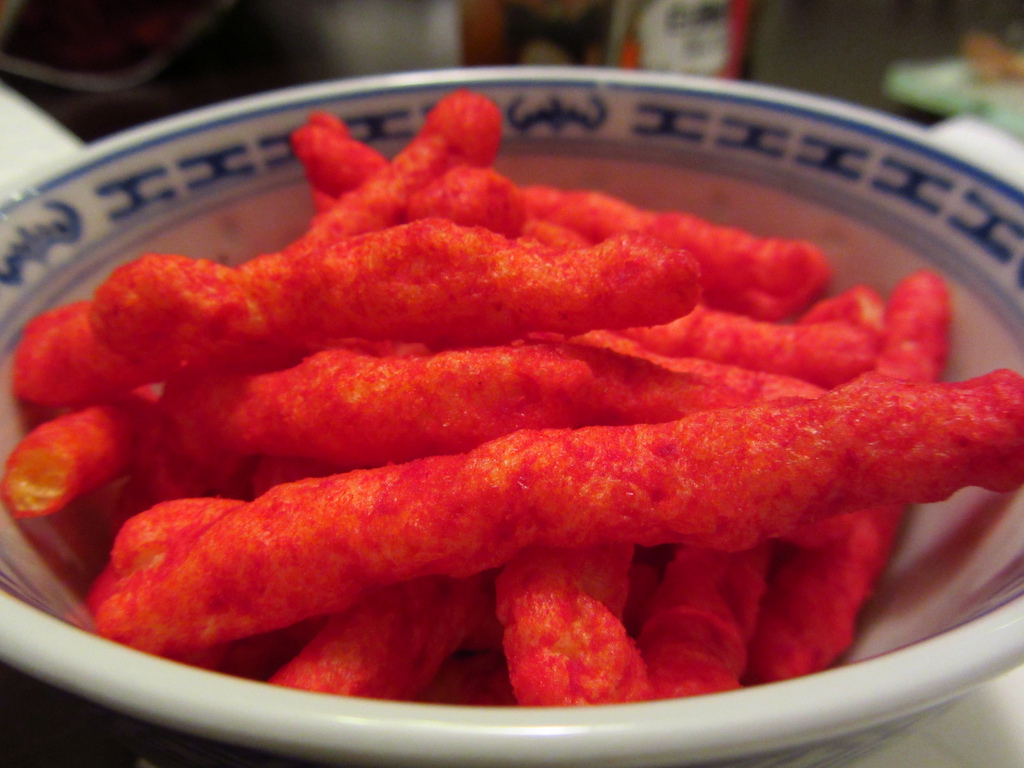 Montanez wrote about his life in A Boy, a Burrito, and a Cookie, in which he depicted his feeling of dislocation on migrating to America and how he began working for Frito-Lay when he was barely a teenager. Sounds like he came out of these experiences doing just fine.
No word on when the movie might begin filming, but just like the Cheetos in question, it'll probably be eye-watering.
h/t Variety