Jack Daniel's Single Barrel 'Heritage Barrel' Whiskey Is Back For Another Limited-Edition Run
The award-winning 100-proof whiskey is sure to be snapped up by Jack fans.
Jack Daniel's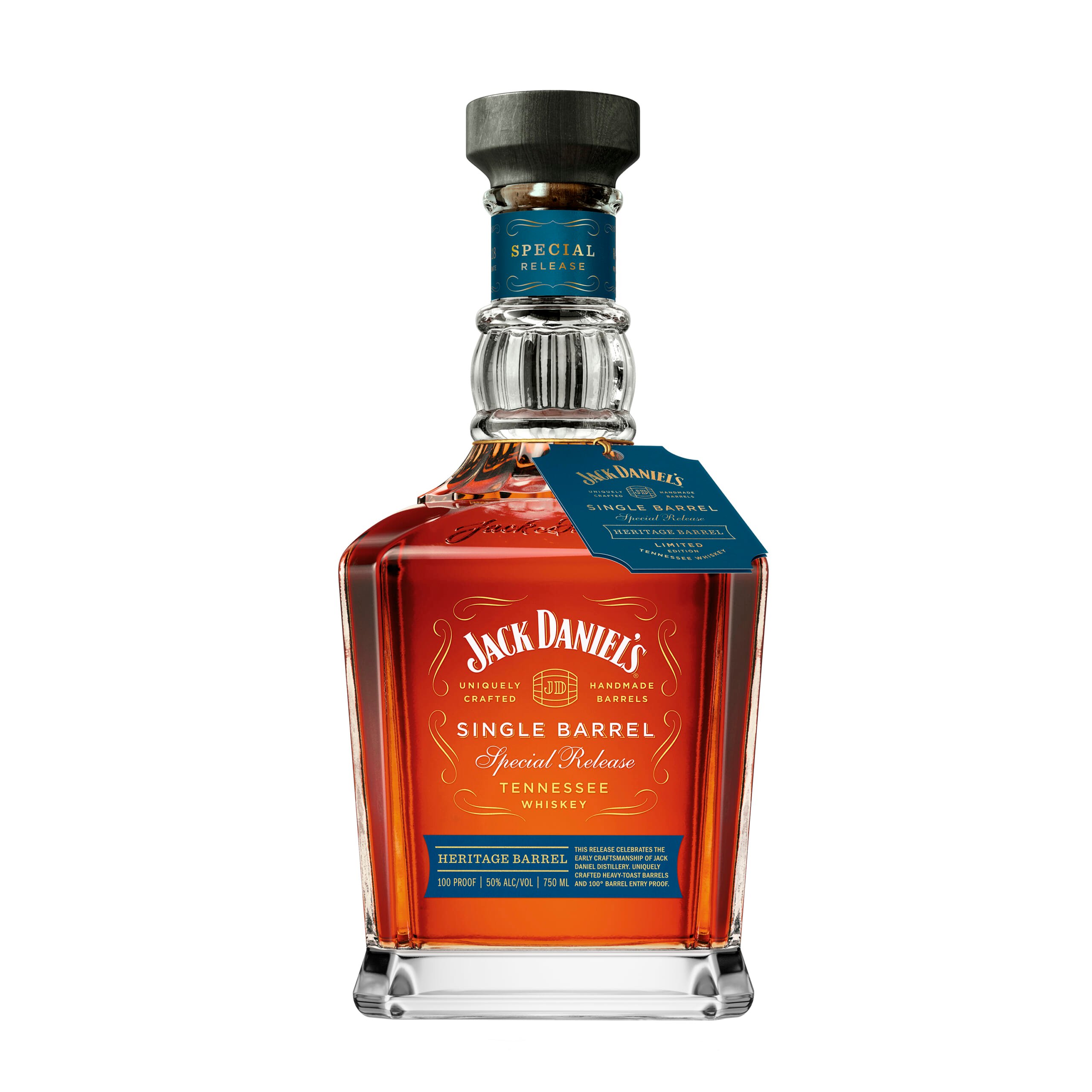 In September 2018, Maxim.com revealed the exclusive first look at Jack Daniel's Single Barrel Heritage Barrel Tennessee Whiskey. Now, fans of the 100-proof hooch that was named one of 2018's best bottles by Whisky Advocate is returning for another limited edition run while supplies last.
Jack Daniel's Master Distiller Jeff Arnett and his team selected less than 200 barrels of the latest batch of Single Barrel Heritage Barrel whiskey, which was aged in barrels that were crafted in the classic style pioneered by Jack Daniel himself in the company's early days. And what's more, the brand claims the new bottles are even better than they were last year, according to a statement announcing the re-release.
With an extra year aged at the highest altitude of the Jack Daniel Distillery's warmest barrelhouse, this year's iteration of Heritage Barrel will have a greater depth of color and character for fans of the original run to enjoy. 
The rich vanilla, oak spice and sweet caramel flavors are derived from a unique barrel toasting you won't find in any other Single Barrel expression. Each heritage barrel is slowly heated to achieve a deeper, richer toasted layer before being charred, evoking the barrels of the distillery's earliest coopers.
"The second release of Heritage Barrel will be everything that the first issue was, and then some," Arnett added. "As the angels share grows, each drop becomes more precious and this whiskey is guaranteed to not disappoint."
Jack Daniel's limited-edition Single Barrel Heritage Barrel bottle will hit shelves in mid-October available in a 750ml size with a suggested retail price of $64.99.