Jägermeister Launches Cold Brew Coffee-Infused Liqueur With 33 Percent ABV
Jägermeister Cold Brew Coffee will keep the party going all night long.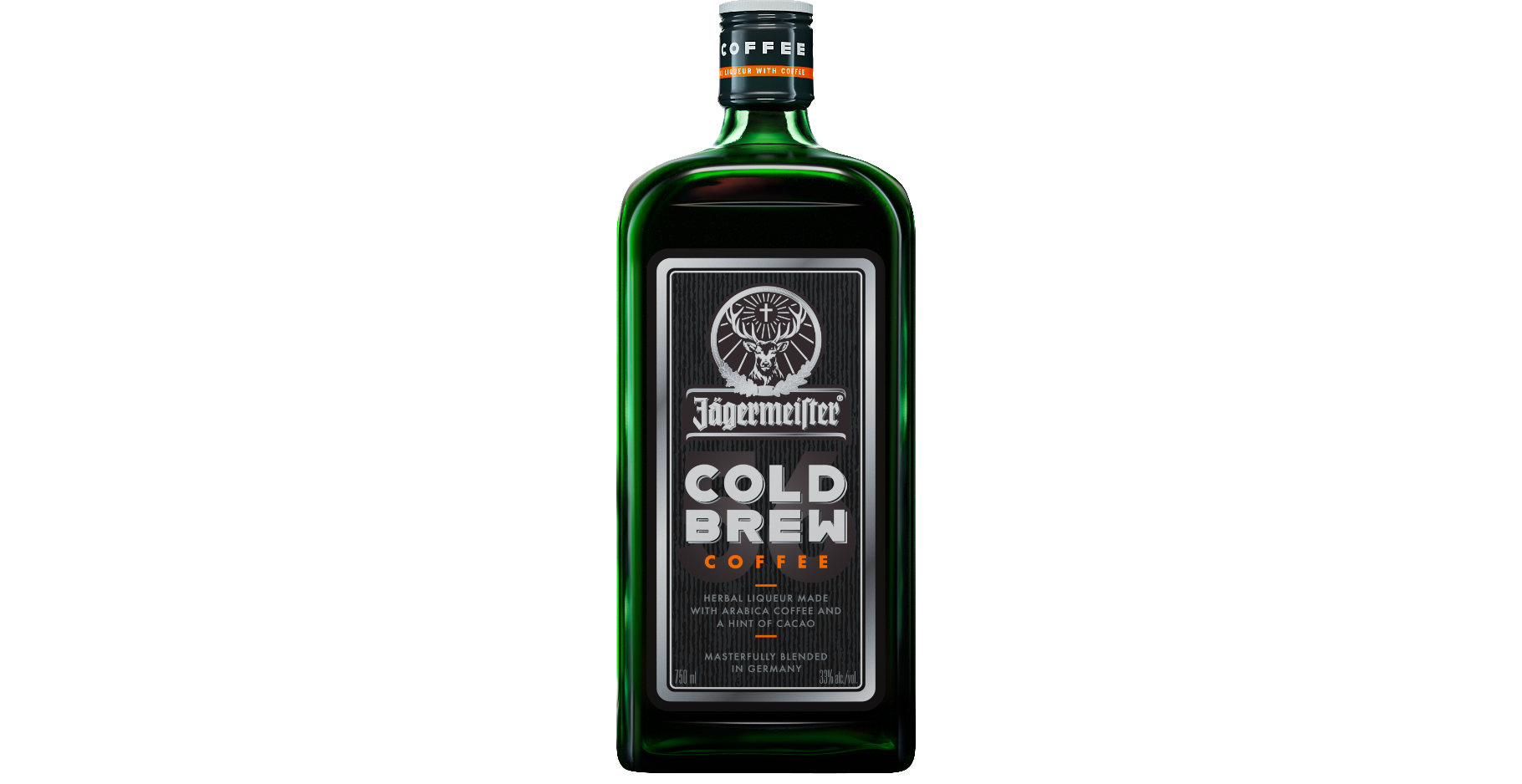 Jägermeister just launched an energized version of its beloved black licorice-flavored liqueur that's infused with actual cold brew coffee. 
Aptly dubbed Jägermeister Cold Brew Coffee, the German digestif boasts its unique caffeine kick courtesy of "meticulously chosen Arabica coffee and cacao beans." 
"Combining Jägermeister with coffee has been a fan favorite for years," Jägermeister executive Jack Carson said, "so we wanted to perfect that experience for our consumers and create a product where those flavors were perfectly balanced."
https://www.instagram.com/p/B18y-oTHRgx
But Jäger is hardly the first booze brand to release a crossover bottle that combines coffee with spirits.
Jack Daniels, Jim Beam and Oak & Bond have all dropped bean blends informed by a whiskey flavor, none of which contain alcohol. But at a stiff 33 percent ABV, Jäger's new concoction is probably not something you'll want to chase your morning eggs or energy bar with. 
According to the company, it's best served at 0 degrees Fahrenheit as an ice-cold shot after being shaken to "awaken the natural ingredients," i.e. a blend of 56 herbs, blossoms, roots and fruits. 
Priced at $24.99 for a fifth and $32.99 for a liter, Jägermeister Cold Brew Coffee hits U.S. retailers in January 2020.