Johnnie Walker Uncorks 'Blue Label Elusive Umami' Scotch Whisky
A $400 blended Scotch created with an acclaimed Michelin-starred chef.
(Johnnie Walker)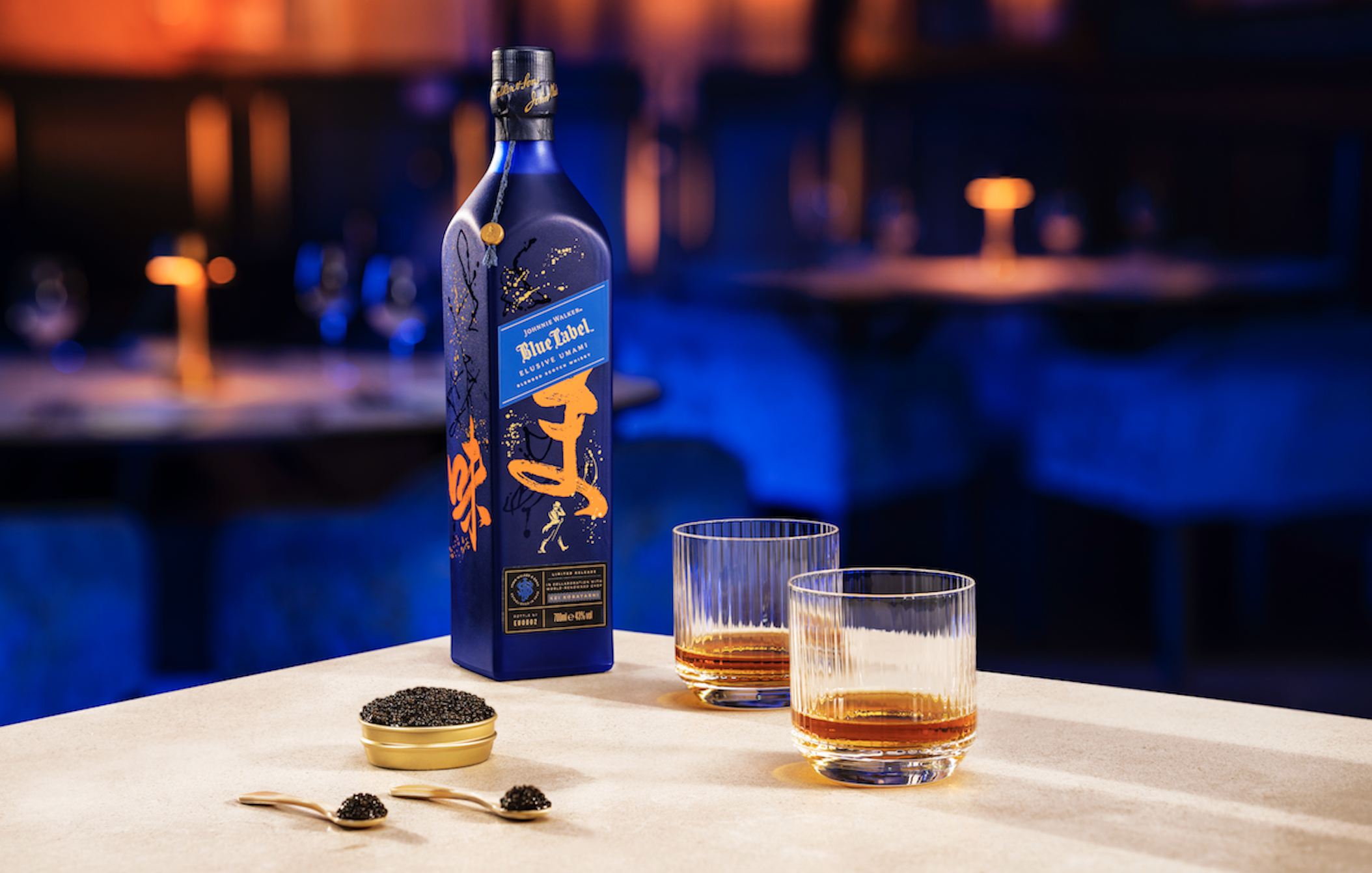 Johnnie Walker just dropped a limited edition Blue Label Elusive Umami bottle, a chef-driven scotch whisky inspired by the famously savory flavor known as "the fifth taste."
Master Blender Emma Walker joined forces with Michelin-starred Chef Kei Kobayashi, for the creation of this $400 blended Scotch. Their collaboration is described as a "beautifully balanced Scotch whisky of sweet and savory flavors, with notes of blood oranges and red berries with sweet wood spice, a touch of smoked meat, a hint of salt and pepper with a long, sweet fruit finish," according to the brand's tasting notes.
"When we set out to create Johnnie Walker Blue Label Elusive Umami, it wasn't just a blending experience, but a gastronomic exploration," Walker adds.
"Getting acquainted with the intensity of the umami flavor was the key to creating this exceptional Scotch whisky. Best served neat with caviar to unlock the full depth of this unique sensory experience."
Meanwhile, Kobayashi, whose Paris restaurant Kei recently maintained its three Michelin stars in the 2023 Michelin Guide, notes: "Umami possesses a mysterious quality that ignites our senses, revealing sumptuous taste, complexity and depth.
"Encapsulating that alluring flavor through Johnnie Walker Blue Label Elusive Umami allows you to immerse your palate in an exquisite Scotch of subtle richness."
The limited edition Johnnie Walker Blue Label Elusive Umami is available to buy globally beginning October 16 at a suggested price of $400 per bottle.