Lagunitas Made a Weed-Infused Seltzer That Will Actually Get You High
Drinking sparkling water just got WAY more fun…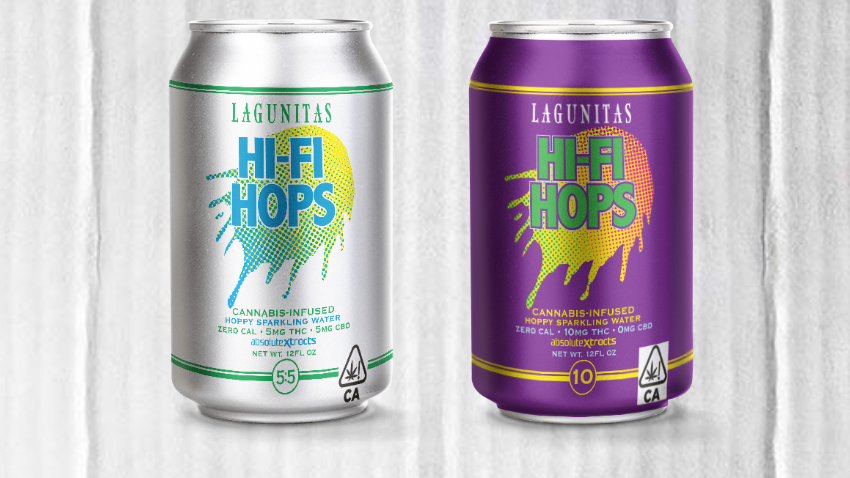 Lagunitas
Recreational weed is being legalized on a regular basis despite still being illegal on a federal level. Those federal laws aren't stopping some companies from diving into the deep end of the cannabis-infused drink pool, and the latest from Lagunitas is a perfect example: Hi-Fi Hops, a weed-infused seltzer water.
Brewers like Lagunitas have to deal with one issue a lot these days, when so many are going on clean, carb-free diets—beer has a lot of carbs. Hi-Fi Hops looks like a pretty clever end-run around that problem, as it has no calories and there's no hangover later. 
Lagunitas says their 420-friendly fizz comes in two strengths: a lighter version with 5mgs of THC and a stronger one loaded with 10mgs of the only reason anyone messes with cannabis anyway (it's the THC that brings the mellow, in case you didn't know). 
If anything, the beer maker is a little late to this game. Blue Moon founder Keith Villa is producing craft beer loaded with THC. Corona is ready to join the game, too. And California vintners have been infusing wine with weed for a while now.
According to Brobible, this is just par for the course where Lagunitas is concerned, as in the past "the company's taproom was a hotbed for smokers" and "some bartenders reportedly gave out weed for free…" 
Boozemakers everywhere should be a little worried by now—or ready to jump in and grab their own piece of the plant. 
[Brobible]