Laphroaig Debuts New Ian Hunter Series Scotch
This limited-edition Scotch honors one of the famed whisky distillery's founding fathers.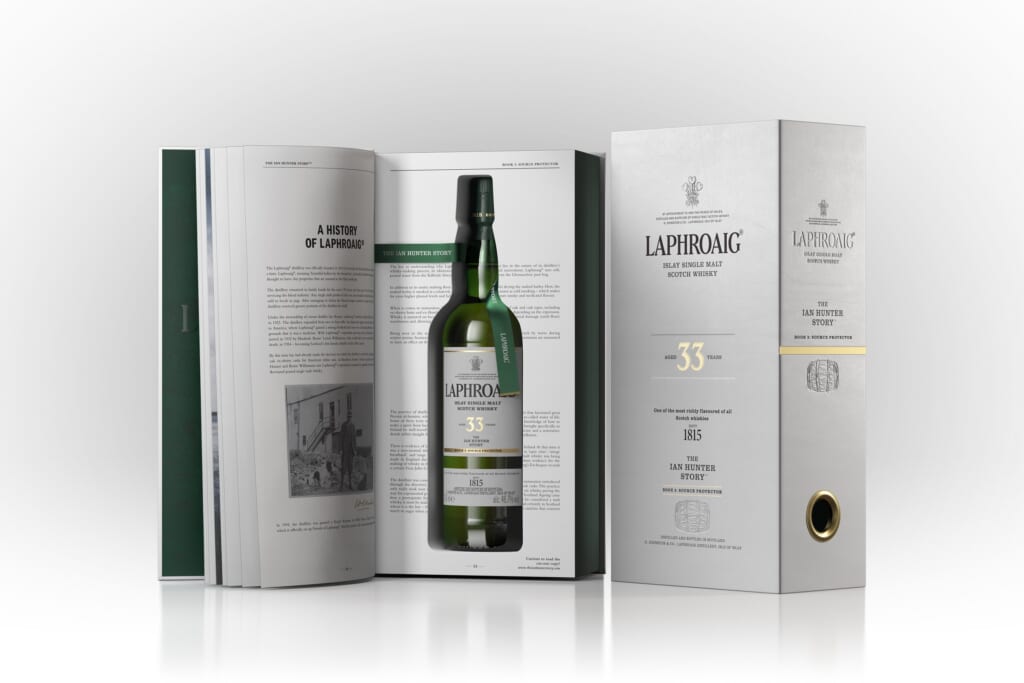 A historic legacy can be showcased and honored in many ways, and when it comes to Laphroaig, the legendary Scottish distillery recommends you do that with your bar cart. Laphroaig, on the heels of other limited-edition Scotch releases this fall, just released another installment in its Annual Ian Hunter Series, honoring one of the founding fathers of the distillery.
Hunter was the last of the Laphroaig-founding Johnston family to own and manage the distillery, boldly fighting for its land rights while focusing on high-quality Scotch, a commitment to tradition and a focus on innovation.
Hunter managed the distillery from 1908 to 1944, and this release (the third in the series) honors the man's commitment to securing the Kilbride Stream as a crucial part of the distillery (hence the name "Source Protector" for this special-edition liquid).
Hunter's efforts in court and at protecting Laphroaig's land allowed the distillery to convert its production power to steam. Ultimately, the details make the difference, and great water is as key to Scotch as any other step in the process.
Hunter also doubled Laphroaig's production and sent its stellar liquid around the world through the exporting process, ensuring that you too can taste some of the most iconic Scotch on the planet.
"We are thrilled to share the release of Laphroaig's newest expression and third installment of the rare and collectable Ian Hunter Story; the third book in our series pays homage to Ian Hunter's unparalleled dedication to protecting Laphroaig's lifeblood – its water source," said Beam Suntory Global Scotch Ambassador Simon Brooking.
The release follows on the heels of the Ian Hunter Series Book One (dubbed "Unique Character" in a nod to Hunter and the Scotch itself), plus Book Two ("Building an Icon").
The whisky itself is a 33-Year-Old Vintage 1987 ex-bourbon barrel matured single malt, with deep copper color and a sweet, syrupy mouthfeel that eventually gives way to long, lingering finish buoyed by notes of vanilla and peaty aroma.
The series itself is delivered in a handsome and collectible book, and is available through Laprhoaig.com and at select retailers for an SRP of $1,250. We can think of no better way to celebrate success and legacy than with a fine dram of the finest Scotch, and we know Ian Hunter would certainly agree.