Remy Martin Releases Limited Edition XO Cognac
The luxury cognac maker's gold-foil limited edition bottle celebrates the Year of the Tiger.
The world's best spirits and biggest occasions call for proper presentation, and Rémy Martin has set its sights on the Lunar New Year in the most impressive way possible: With a special-edition Lunar New Year XO presented in elaborate fashion.
The Rémy Martin XO Lunar New Year features the pinnacle of the cognac house, its Rémy Martin XO, housed in a gold foil-adorned decanter for maximum opulence to ring in the Year of the Tiger.
It's also presented with a red and gold coffret for the ultimate luxury drinking experience (you very well might want to consider adding this to your coveted collection of the world's finest cognac).
It's part of the company's "Family Spirit" campaign, which celebrates the important bonds inherent in celebrating the Lunar New Year.
"Rémy Martin's commitment to the longevity of traditions is showcased in the portraits of 'Family
Spirit,' which blends the roots of culture with family, a similar origin story as our own," Vice President at Rémy Martin Americas Tina Reejsinghani said. "Rémy Martin XO has been a fixture on the table
where family and friends gather in the spirit of celebration for generations and across cultures, and
together look forward to what is to come."
The campaign features a varied group celebrating in their own ways, including fashion influencer Jessica Wang, Michelin-starred chef Brandon Jew and photographer and stylist Christina Paik.
There's no doubt that Rémy Martin XO in its own right is a fitting complement to many a worthy celebration. This ultra-premium expression is carefully crafted using up to 400 eaux-de-vie by Rémy Martin's Cellar Master.
To deliver it all in a gold foil decanter takes things to the next level, to say the least.
Rémy Martin XO delivers serious quality in terms of a (responsible), indulgent, drinking experience, featuring "rich flavors of plums and candied orange with a hint of hazelnut and cinnamon," and a velvety, soft and smooth body on the palette.
In addition to luxurious and carefully crafted cognac, the campaign has a little something extra for those who prefer their spirits with a side of equally luxurious fashion.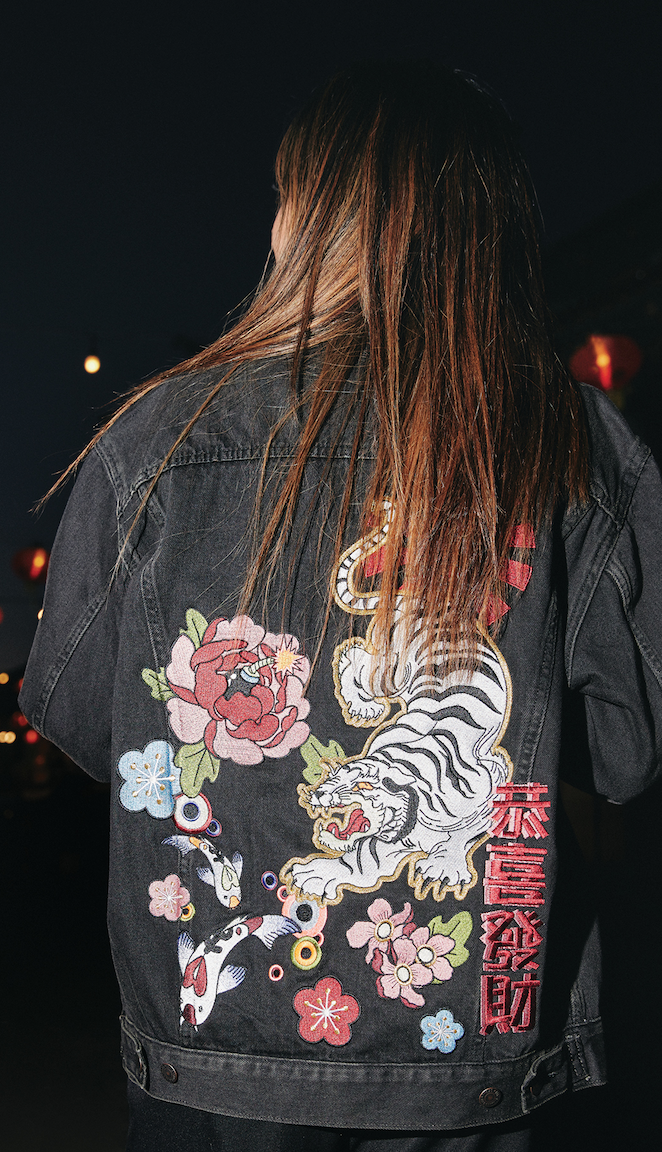 Rémy Martin teamed up with shopping platform NTWRK to offer a special-edition Lunar New Year jacket in collaboration with New York designer Sue Tsai — in fact, like the cognac itself, it's limited in scope and available at NTWRK only for a short time.
If a special-edition jacket isn't quite your speed, the Rémy Martin XO Lunar New Year is available right now online for an SRP of $200. We see plenty of proper celebrations with fine cognac in your future.