Maker's Mark Unveils Limited-Edition Bourbon That's Available Everywhere
Maker's new 108.2-proof bourbon is coming to a liquor store near you.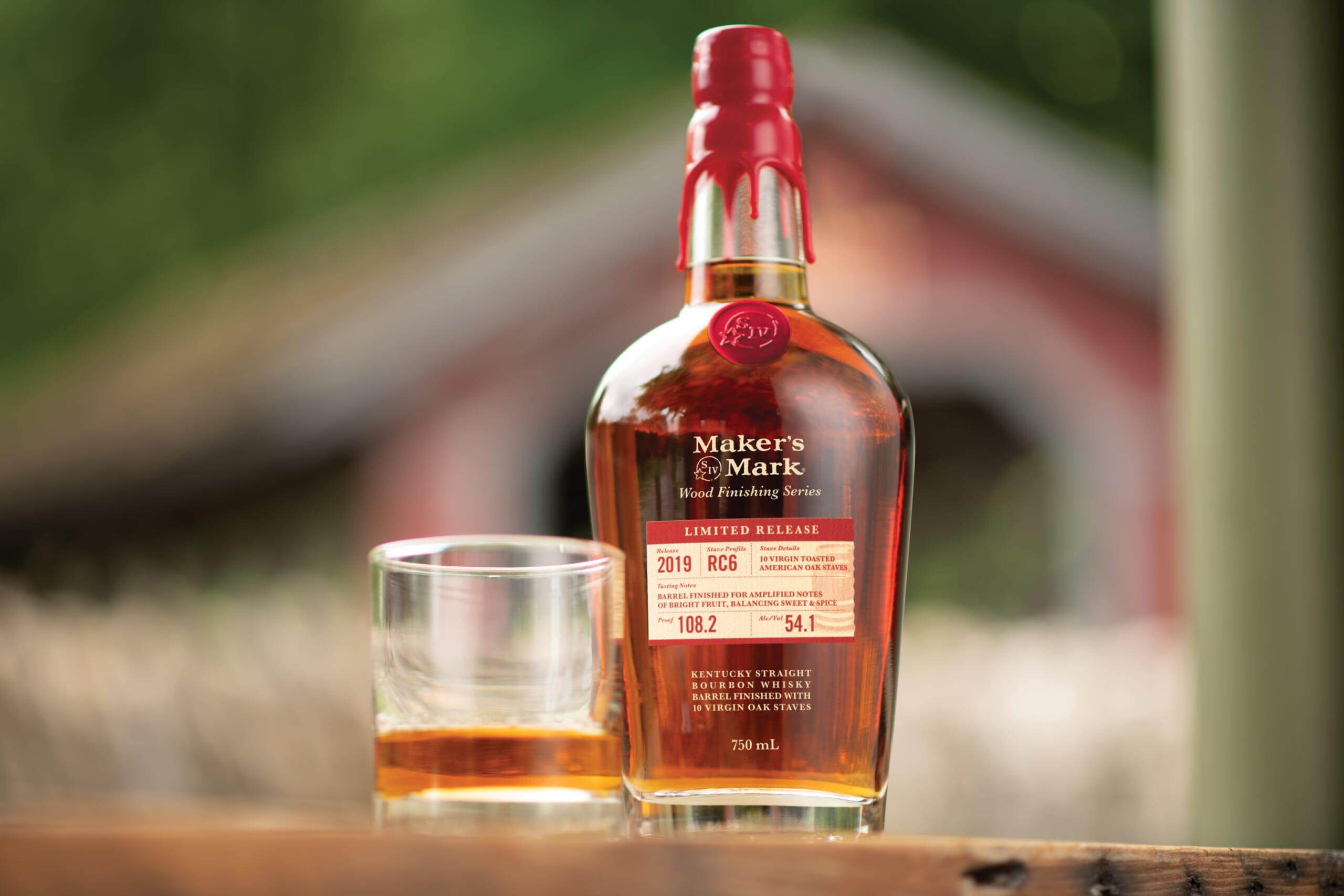 Lovers of Maker's Mark won't need to travel far for a taste of its latest small-batch bourbon. 
The Kentucky-based craft whiskey brand is rolling out its first-ever nationally available, limited-edition expression: Maker's Mark Wood Finishing Series 2019 Limited Release: Stave Profile RC6, bottled at a hefty cask strength of 108.2 proof for a 54.1 percent alcohol by volume. 
"RC6" refers to the specific American oak staves that react with the intoxicating brown elixir in a second finishing barrel. This expanded process further amplifies the profile of ripe fruit and layered baking spice found in Maker's Mark's standard straight bourbon. 
"We have been experimenting with wood finishing staves and techniques since we first released Maker's Mark 46 in 2010, and it never ceases to amaze me how much natural flavor we can extract from just ten wood staves interacting with our bourbon over a period of time," said Maker's Mark executive Jane Bowie.
"Stave finishes allow us to innovate with an already delicious product in a purposeful fashion, exploring different wood types, seasoning periods, cook times, and heat levels until we achieve the exact flavor vision we have in mind."
RC6 joins the widely available Maker's Mark 46 and Maker's Mark Private Select in the Wood Finishing Series. Only 255 barrels will be produced, but there are plans to introduce other limited-edition releases in the coming years. 
Priced at $59.99 for a fifth, Maker's Mark Wood Finishing Series 2019 Limited Release: Stave Profile RC6 hits select retailers across the country in late September.