This Hidden Vermont Mountain Town Is Paradise for Foodies and Cocktail Lovers
Once you visit Manchester, you'll never want to leave.
Photo: Copper Grouse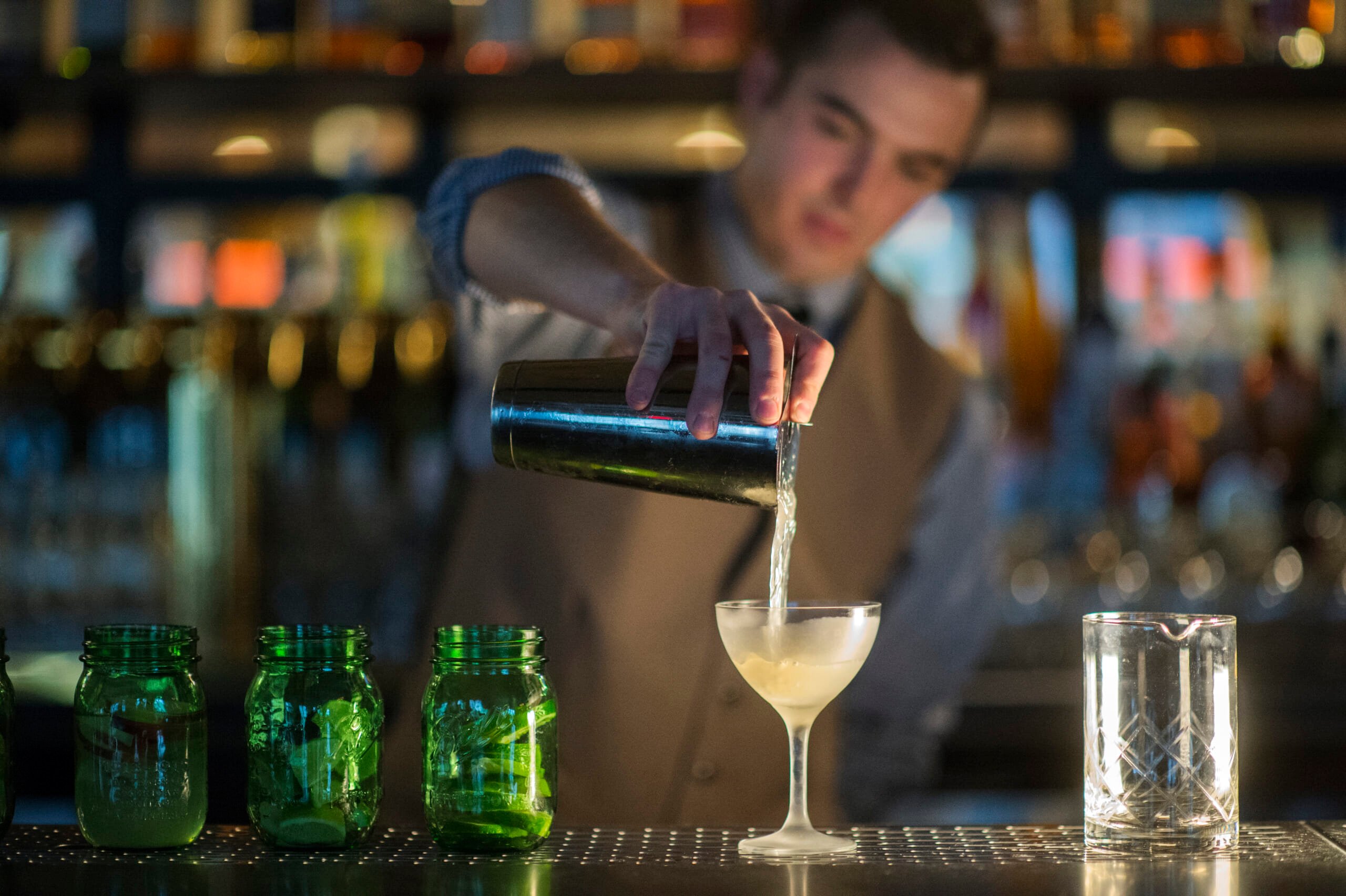 When it comes to swanky Vermont resort towns, Stowe and Killington get all the press. That means, of course, that they're often overrun by tourists and just a little too crowded for comfort. That's why savvy travelers prefer the under-the-radar oasis of Manchester.
This one-Uber town (seriously, there's just one) might not be as well known as the other ski spots, but if you're looking to do some major eating and drinking while on your mountain-town getaway, you're not going to do any better.
But before we get to the grub, there are a few other things to note. Besides the killer slopes at nearby Bromley and Stratton, and the historic Hildene (home to Abraham Lincoln's family for generations), Manchester is also known for high-end shopping. Grab a new Italian suit at the heavily discounted Armani Outlet, stock up on top-quality outdoor gear at Mountain Goat, then hit Joy's All Things Underthings and pick up some lingerie for your girl. (This, by the way, is a thing you should be doing on the regular.)
We hightailed it up there from New York City in a snowy-mountain-ready Chevy Tahoe RST—you can get anywhere with four-wheel drive and a 6.2-liter, 420-horsepower V8—and spent the weekend eating and drinking everything in sight.
Here's what to do.
The picturesque Kimpton Taconic Hotel is a boutique property that combines rustic beauty, modern amenities, and the best cocktail program in Southern Vermont. While the food at the hotel's "farm-to-fork" restaurant Copper Grouse is fantastic (go for the Beef Tenderloin), it's the drinks that make the experience truly spectacular.
With a "bar book" divided by classical and signature drinks, the Grouse offers a list of boozy options that puts most big-city bars to shame. From the classical side—the menu offers the origin story of every drink for all us cocktail nerds—our favorites were the traditional Daiquiri (no mini-umbrellas here) and the Old Fashioned (with George Dickle Rye).
On the signature side, the resident mixologists offer a variety of their own creations. The winner for us was Elizabeth Strano's Mustachioed Philosopher, a perfectly balanced combination of Bombay Sapphire Gin, coffee, ginger and orange bitters.  
You might think you've accidentally stumbled into a tastefully decorated farmhouse (it's actually a remodeled dairy barn), but the only animals you'll find at the Chantecleer are of the cooked variety. Offering "creative cuisine with a French touch," everything we ate was spectacular, but the juicy rack of lamb—pistachio, panko and Parmesan crusted—was on a whole other level.
If you want to sample local hooch in a place filled with actual locals, Other Woman Tavern is the place to do it. We're embarrassed to admit we didn't realize how many distilleries call Vermont home, including Maxim favorite WhistlePig Rye. Sample some straight or mixed, then try Smugglers Notch Vodka and Green Mountain Organic Gin. By the time you're done, you'll be pals with everyone in the joint.
If you're following our suggestions so far, you will wake up at least somewhat hungover during your stay in Manchester. That's OK, because we found the ultimate day-after food. Available until 3pm or "until biscuits run out," the bacon egg and cheese—with Vermont cheddar, of course—at J.J. Hapgood is the delicious cure for what ails you.
After all that booze, you'll probably want a few rounds of beer—that's where Honeypie comes in. While primarily a burger joint that also offers homemade sausages and lobster rolls (from Maine, not landlocked Vermont, smart guy), the former roadside gas station's collection of craft brews is impressive indeed. Taps change regularly, but offerings from local faves like Goodwater and Lost Nation are on heavy rotation.
This is Southern Vermont, not the South Bronx, but you can still get a Tony Soprano-worthy Italian hero on the mean streets of Manchester thanks to Al Ducci's. Everything on their extensive menu looks great, but the hot capicola with broccoli rabe and fresh mozzarella we sampled? Fuggedaboutit.