Where To Stay and Play In Tahiti, Bora Bora And French Polynesia
Here's how to properly indulge in this stunning South Pacific paradise.
In the spring of 1768, the French explorer, mariner and anthropologist Louis-Antoine de Bougainville first spotted the Tuamotu archipelago, a chain of almost 80 islands and atolls in what is now known as French Polynesia. 
Later, upon arriving in Tahiti, its white sand beaches must have shaken and elated him to the core; so taken by the tropical scenery and numerous nearly naked young women, he and his crew compared it to the Garden of Eden. 
As de Bougainville wrote in his widely read travelogue Voyage Autour du Monde (Voyage Around the World), Tahiti, one of the area's largest islands and now its most important, was utopia, an earthly paradise of blissful innocence, untouched by the corrosive tentacles of civilization. 
While much has changed in the quarter-millennium since de Bougainville arrived, the transformative spectacle of French Polynesia—the raw, visceral nature of the place—has not. 
You need not stray far from the Tahitian capital of Papeete to find sights you will not soon forget. As soon as you step onto this otherworldly agglomeration of archipelagos and atolls you will feel, to paraphrase what French painter Gauguin wrote circa 1901, civilization falling away from you. 
In the Marlon Brando film Mutiny On the Bounty, his character Fletcher Christian does not go ashore after stoking the eponymous uprising. Depressed and facing the gallows back in England—never mind incontrovertible Royal Navy career suicide—he lets his sailors return to the many fruits of the nearby Polynesian archipelago while he drinks himself into a stupor back on the HMS Bounty.
In real life Brando had a much different reaction to French Polynesia: he became fascinated to the point of obsession. While filming 1962's Mutiny, the famously reclusive actor preferred the company of local fishermen to his fellow thespians, and on one excursion they passed Tetiaroa, a small atoll of 12 motus, or islets. 
A sacred place for the Polynesians, Tetiaroa, 30 miles north of Tahiti, was only used by royalty for feasting, prayers and conflict resolution. Since the place was taboo, forbidden to common Tahitians, it remained pristine even by their standards. 
Only half a decade after first rowing past, the opportunity availed itself for Brando to acquire the atoll for less than $300,000 from the heir of Johnston Walter Williams, a British consul who obtained it from the Royal Family. Brando had already married Tarita Teriipaia, the Polynesian beauty who seduced Christian as Maimiti in the film. He had won over his princess, and now he had his treasured kingdom as well. 
Fast forward just over a half-century and The Brando—a 35-villa resort located on Onetahi motu where the actor once built his home— is a singular expression of luxury unlike anywhere else on the planet. That may sound hyperbolic without context, but after spending just one night here, your body recedes into a level of tranquility that no marble staircase, white-gloved spa or gajillion thread count linen could ever duplicate.
After only a few days spent languidly absorbing this paradise, you will begin casting away the cares of the modern world like a snake shedding its skin. There is no resort quite like The Brando because there is no location quite like Tetiaroa. 
As with its sister islands Tahiti, Moorea and Bora Bora, the small atoll was once also a volcano. Tetiaroa was geologically suppressed, eventually creating a dozen motus crowning a ring around the crystalline lagoon. 
There are allegedly 32 hues of blue to be found in that 4.3-mile wide pool, although one wonders how someone would even begin to count before losing themselves in the diamonds of its surface. There are many luxuries at The Brando, like multilevel villas each with a pool and access to a private beach looking out onto warm, glass-like cobalt water. 
There's a restaurant by two-Michelin-star chef Guy Martin, and a world-class spa next to a natural freshwater lily pond. The resort keeps its client list under lock and key, but recent guests have reportedly included Lady Gaga, Ellen DeGeneres and Margot Robbie. Barack Obama is said to have spent several weeks here working on his memoir; Leonardo DiCaprio has allegedly made repeat visits with both his mother and supermodel du jour. 
While it boasts nearly every luxury one could hope for, The Brando's unmatched remoteness, anonymity and peerless sense of privacy might be its greatest indulgence; it's more like a secret club than a hotel. 
"Visitors at The Brando come to share values with us about how important it is to preserve such a beautiful place, and participate in that preservation in different ways," explains Richard Bailey, President and CEO of Pacific Beachcomber resorts and the actor's partner in envisioning and developing the resort. 
"It's not cheap to come to The Brando, so if you're a guest, part of the money you're paying is going to conduct research and engage in conservation." 
Rates run about $4,000 per night. Bailey met Brando in 1999 and spent countless hours with the actor in Tetiaroa, walking its grounds, swimming in its warm, brilliant lagoon and polishing off copious bottles of rum with the living legend—learning his unique perspectives on sustainability and exchanging philosophies of life along the way. 
Brando was steadfast in his demands that the island remain immaculate, and that whoever developed the atoll in his name would protect it diligently. By the time he passed away in 2004, he had enough confidence in Bailey to sign a letter giving the developer power over the trust that controls the atoll. 
"What gradually emerged was a vision where the environment and tourism are not a zero-sum game: more tourism doesn't mean less environment, and more environment protection doesn't mean less tourism," argues Bailey. "In other words, these two things are actually complimentary, and revolve around each other and work in a symbiotic relationship."  
The Brando is the first five-star resort in French Polynesia to achieve LEED (Leadership in Energy and Environmental Design) Platinum certification, the organization's highest accolade. 
It boasts the region's largest array of solar panels, and an ingenious SWAC (Seawater Air Conditioning) system that pumps cold water from the ocean depths to cool the entire resort, consuming 90% less energy in the process. Solar accounts for 70% of the resort's energy; the rest is primarily generated by coconut oil and other biofuels. 
The Brando also employs a low-energy desalination system, a waste treatment system that uses plants and microorganisms to transform waste into clean water, and a composting program that sells its excess nourishment back to Tahiti. Some 50,000, baby turtles started their lives from the atoll last year, so the on-island Tetiaroa Society nonprofit has created sanctuaries for them and for several bird species. 
https://www.instagram.com/p/BvOJkXVgY-D
The group does not allow nonindigenous plants or flowers in its landscaping. The Society annually invites dozens of scientists here to study the pristine atoll's algae, sharks and coral reefs. And while you will want for no luxury at The Brando, its commitment to sustainability and placement at the far corner of the world means you cannot act a spoiled brat. 
Shrimp ran out for a day during our stay, and refillable aluminum containers are used in lieu of mountains of plastic bottles. If that's a problem, please go elsewhere—do not bring your negative mojo to The Brando. 
The utter remoteness of the locale will imbue a (quite accurate) sense that you're walking on a grain of sand on the edge of the universe. A deep tissue massage will knead your soul as you sit on a deserted motu, looking out over the lagoon and the rest of the atoll, seeing almost no signs of human activity. 
No distant rattle of a scooter or Jet Ski, no mansions interrupting the dense plumage of palms, no plastic bottle or stray piece of refuse to rudely pull you back into the anxieties and fears of the 21st century. It's just you, impossibly blue water as far as the eye can see, and a sense of solace that calms even the most obstinate, difficult-to-soothe corner of your spirit.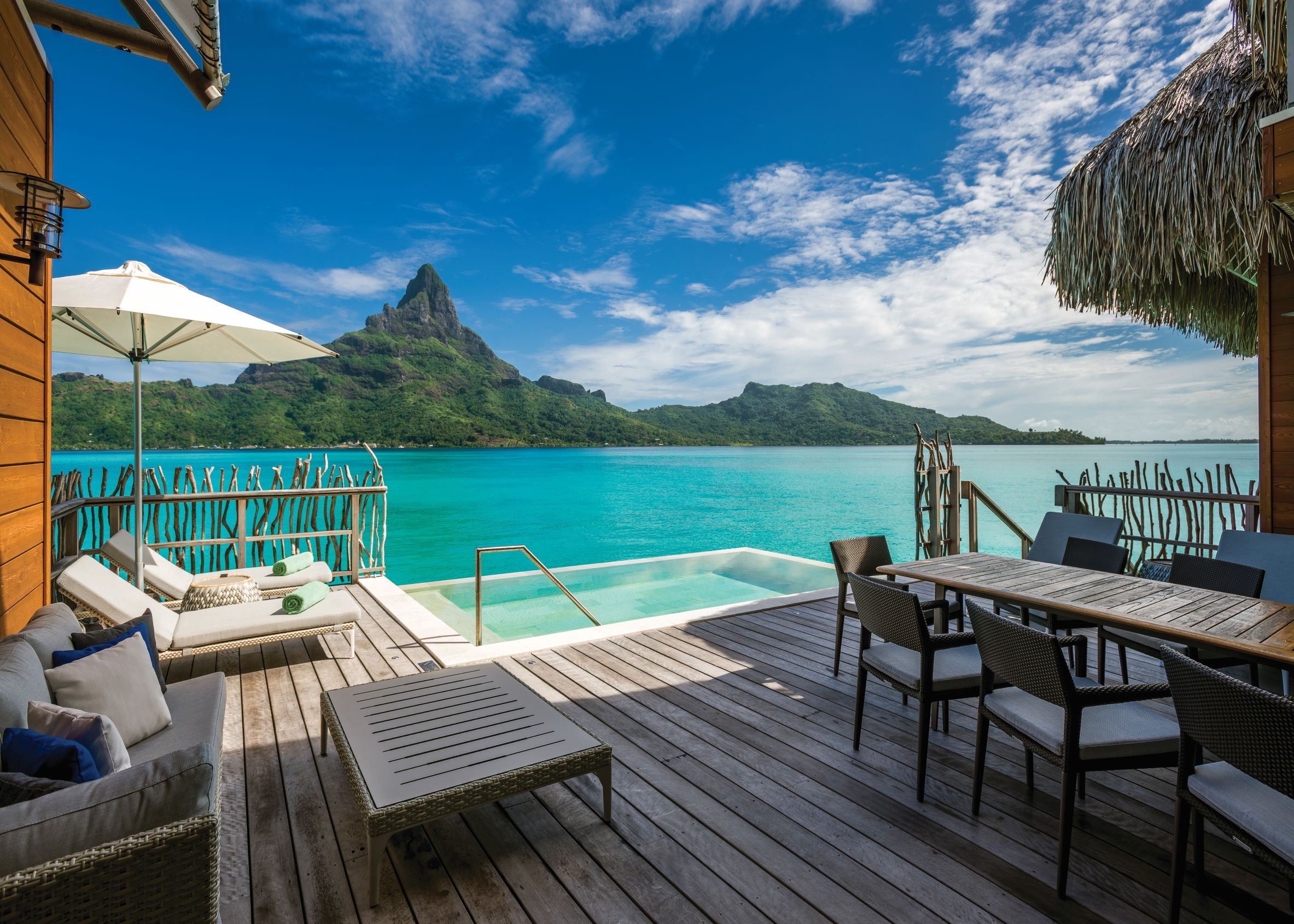 Should you be looking for something a bit more opulent and over-the-top in conventional luxury terms, perhaps the InterContinental Bora Bora Resort & Thalasso Spa's recently unveiled suites will tickle your fancy. At more than 3,400 square feet apiece, these four opulent suites cobranded with The Brando boast of being the largest overwater properties in all of French Polynesia. 
Impressive 22-foot windows look out onto the lagoon and Mt. Otemanu looming like a mighty sentinel; on one floor there's an office and relaxation lounge, below them two bedrooms and a dining room in an airy, open loft layout. Subtle these are not, but with access to the InterContinental's spas, restaurants and activities they offer all of Bora Bora's pageantry without any lapse in luxury.  
From your back deck you can slip into the largest private infinity pools of any suite in Bora Bora, and enjoy piña coladas delivered to your door. Or better yet, dive into the lagoon below—it's up to 12 feet deep, so cannonball if you must. One element in which Bora Bora surpasses Tetiaroa is in its color palette, reaching levels of blue so electric the ocean looks as if lit from within. 
The water is also remarkably buoyant: simply float on your back, lolling lazily in the gentle tides, taking in the dramatic mass of Mt. Otemanu (or "The Seabird" in Tahitian); its looming tower of dark volcanic rock and thick green jungle infuses every blink with a sense of the surreal. 
Bora Bora is an island of postcards—the name alone conjures up nostalgic dreams of the South Pacific and a time when men crossed oceans in steamships and propeller planes and frolicked with women in grass skirts against dazzling sunsets. 
Nowadays it may be difficult to find the earthly paradise that snatched the breath from de Bougainville's lips more than 250 years ago, but you will almost certainly discover that lost utopia throughout French Polynesia. You couldn't miss it for the world.
Paradise Found 
The cofounder of Cirque du Soleil's $1 million-per-week island retreat in French Polynesia gets top marks. 
Once upon a time, Guy Laliberté was a street performer, playing the accordion and walking on stilts for whatever passersby would throw into his hat. Then in 1984, he cofounded Cirque du Soleil as a one-year project with the help of a contract from the Canadian government. 
These days, he's worth a cool $1.1 billion according to Forbes. And when he's not playing in high-stakes poker tournaments or floating in space—literally; Laliberté traveled to the International Space Station in 2009—he likes to relax somewhere really remote. 
He reportedly spent 10 years searching for the perfect escape before settling on a private atoll called Nukutepipi in the outer reaches of French Polynesia in 2007, noted for its pristine natural beauty, complete with a "primary forest" that's home to rare species, as well as a white sand beach and a protected lagoon with a flourishing coral reef. 
He then spent another 10 years turning it into the ultimate eco-retreat, with architecture designed to make the most of the incredible setting yet never infringing on the immaculate natural surroundings. 
"Wood, stone, water and light come together in a harmonious ode to nature," as the property's website puts it. This year, Laliberté was slated to open it to well-heeled travelers who are willing to pay about $1 million per week for the privilege of having Nukutepipi to themselves, making it one of the most exclusive and expensive resorts in the world. 
Now home to three villas and 13 beachfront bungalows, Nukutepipi can accommodate up to 52 guests at a time, whose every need is seen to by an army of staff. The property's jewel is Laliberté's custom-built, nearly 7,000-sq.-ft. Master Villa, which features a private infinity pool, hot tub, and home theater.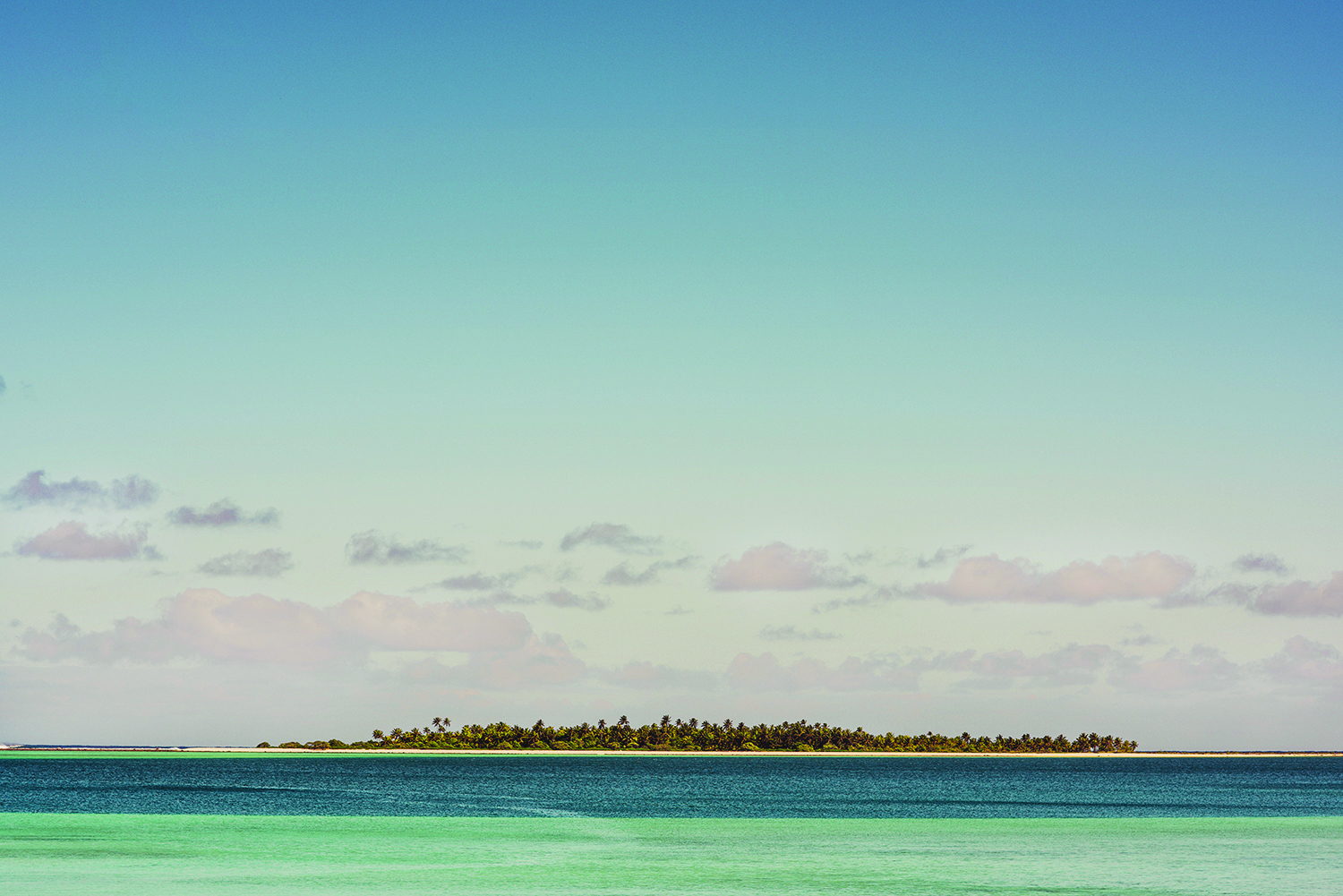 The island's grounds are also home to original artwork by the likes of Laliberté favorites Damien Hirst and Jim Dine. Of course there's world-class cuisine on offer as well as spa treatments galore, and activities range from tennis and archery to kitesurfing and deep-sea fishing. 
Condé Nast Traveler describes it as a "boho-cool" hideout—which we suppose is accurate if the boho is also a billionaire. —Jared Paul Stern
The Real Black Pearl 
Diving for treasure in French Polynesia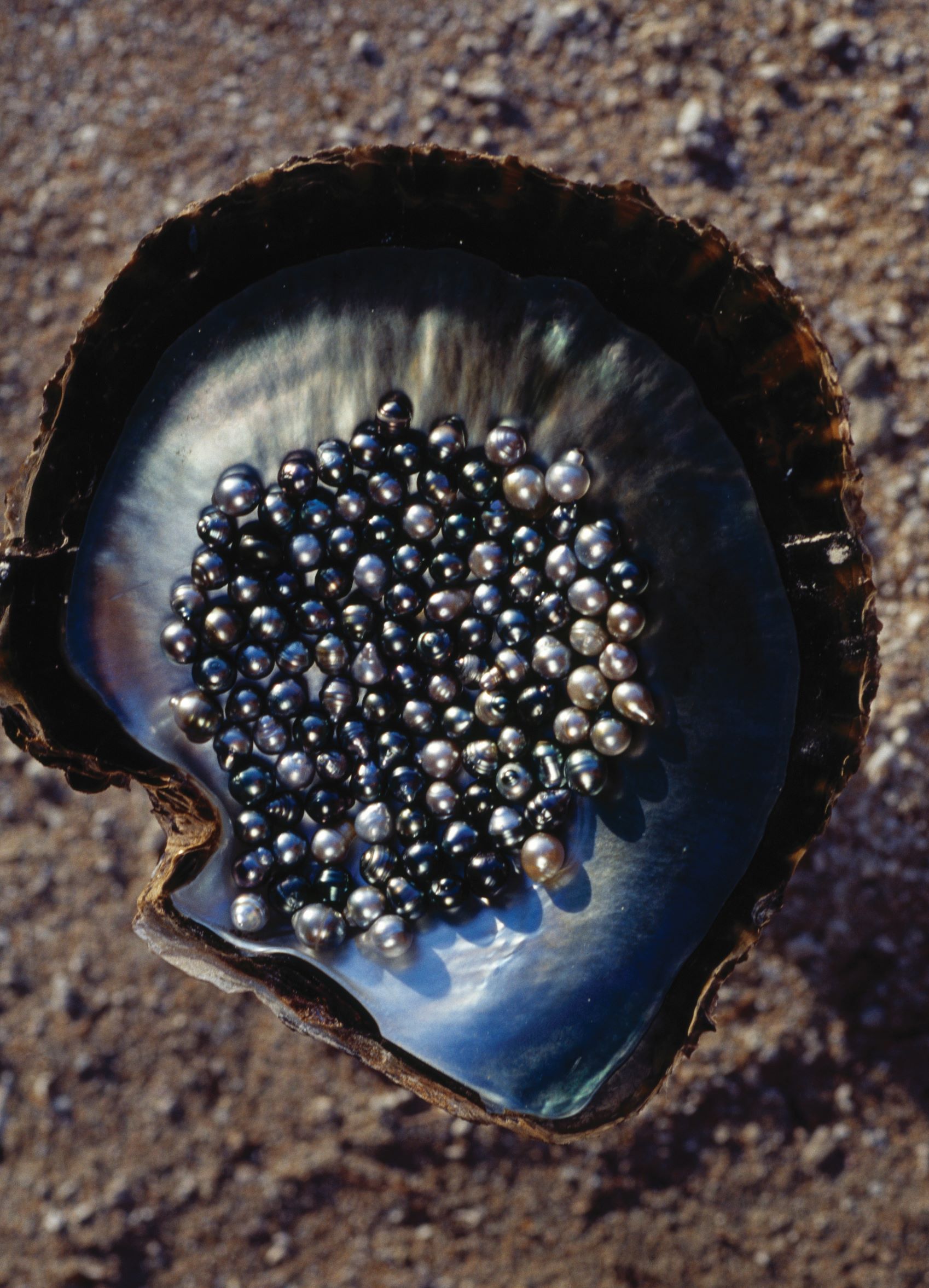 The waters surrounding French Polynesia produce some of the most sought-after natural treasures on the planet, black pearls. 
While originally harvested by free-divers searching for wild oysters on the seafloor, pearl cultivation has made the process far easier and much safer. Mostly gone are the days of locals free-diving and searching for a hidden prize, or the need for scuba gear. 
For those without advanced free-diving or scuba experience, or to facilitate a find, today you can visit a pearl farm, where oysters are raised, and nurtured, to create these mesmerizing objects. 
A process more than a century old, pearl cultivation not only eliminates the need for potentially dangerous diving, but helps conserve and protect the oyster population around the islands. Bora Pearl Company operates both The Farm and Dive for Pearl on Bora Bora. 
They will not only educate you about pearl cultivation, but allow snorkelers to dive down and pick their own oyster, watch the extraction of the pearl, and even have a piece jewelry crafted.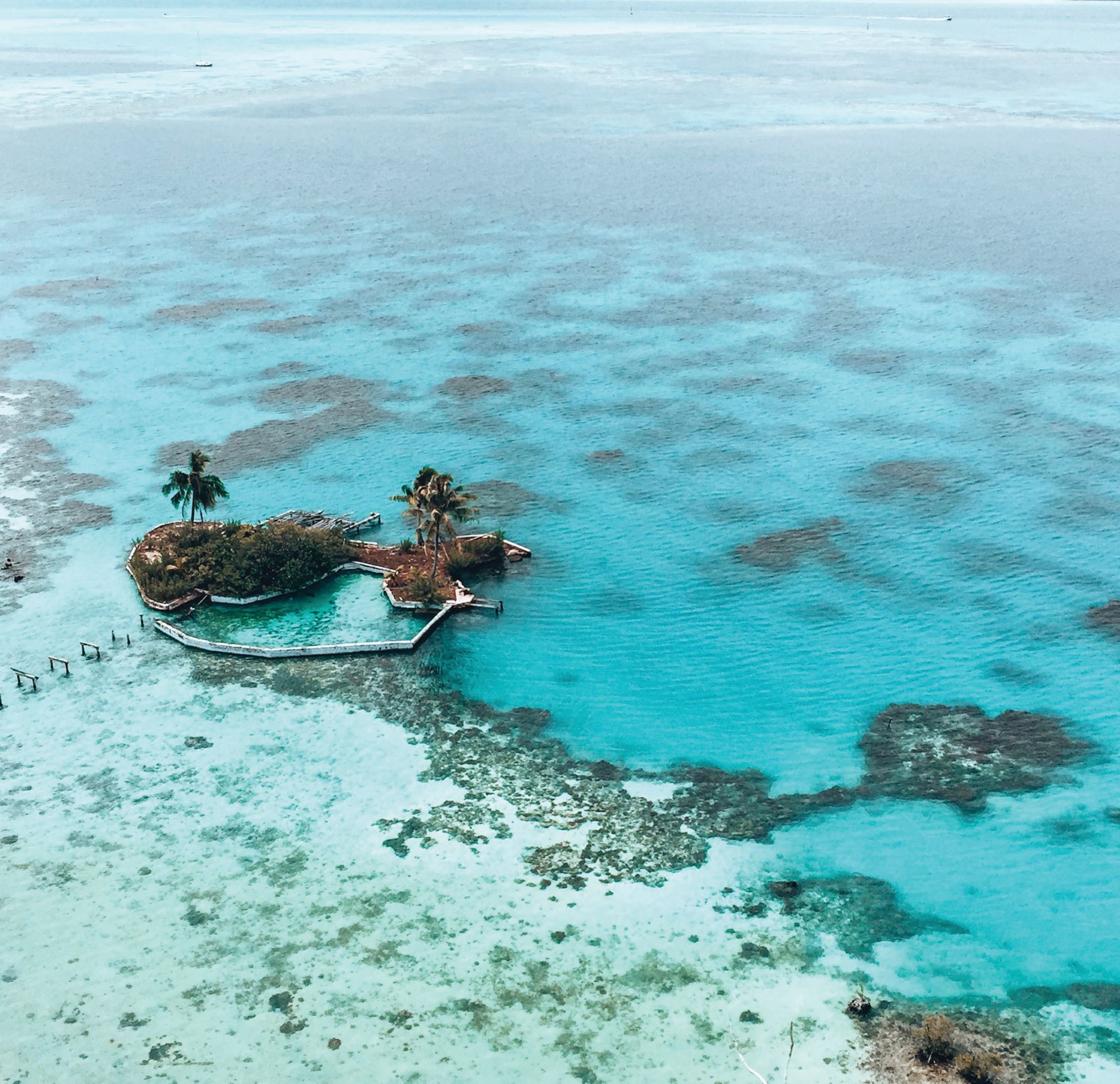 Despite the name, black pearls exist with color overtones that include blue, gold, eggplant, green and peacock. While values vary widely based on various factors, generally speaking, the rounder the pearl, the more it is worth. 
Perhaps during your travels in French Polynesia, you'll find a perfect specimen. The pearl you take home might even be worth more than the cost of a dive, providing one of the rare island adventures that can actually turn a profit. —Keith Gordon  
Mission Impossible 
Laird Hamilton made history when he rode Tahiti's Millennium Wave  
Impossible is a term that is overused, often to describe the unlikely or the improbable. In the world of big wave surfing, elite athletes tend to use the word "unrideable" to describe a wave that cannot be tamed, even by the best surfers in the world. 
Perhaps the epitome of this is the famous, or infamous, surf break known as Teahupo'o, located on the south coast of Tahiti. A few times a year, monster swells form on the horizon before growing into one of the truly unique and previously "unrideable" waves on the planet. 
That was until Laird Hamilton, arguably the greatest surfer of all time, produced one of the most famous rides in surfing history, on August 17th, 2000, now known simply as the Millennium Wave. 
He had heard about the mysterious Teahupo'o back in the 1980s, as visiting Tahitian surfers tried to convey the ferocity, energy and danger of a wave that was mythical amongst locals. 
"I had some Tahitian friends that used to come to the North Shore of Oahu every season and surf in the Pipe Masters," Hamilton recalls. 
"Those guys had always talked about [Teahupo'o]… It was at the beginning of it being ridden when they talked about it. Most of the time, I think people didn't think it was that rideable when it was doing its thing." 
When Teahupo'o "does its thing," it's a sight to behold. Unique seafloor topography, and the shallow reef on which the surf crashes, team up to create a wave unlike anywhere else on Earth. Deepwater swells hit a steeply rising coral reef to create monsters that, while not as tall as some other famous waves, pack more energy, ferocity and destructive power due to their unique shape. 
Whereas many big waves are tall and thin, the waves at this Tahitian reef appear to be as thick as they are tall, increasing the wave's power exponentially. Add this to the concentrated time and space in which the wave forms, barrels and crashes down, and it produces a ride unlike any other. 
The same shallow reef that creates this supercharged wave also provides the worst possible landing zone for surfers who wipe out, as the sharp, jagged coral sits just below the surface. 
Simply, it's as if Mother Nature saw the progression of big wave surfing and decided to answer the challenge with a perfect storm of risk and reward, and of skill and bravery. Hamilton finally gave in and traveled to Tahiti, originally on a photoshoot. But the week spent at a nearby Tahitian surf spot shooting images for one of his sponsors at that time only made him more determined to check out the mythical Teahupo'o nearby. 
"I went there every day and we had some incredible sessions there leading up to that giant swell," he recalls. "Then, about a day or so before I was set to leave, two guys that were on the photo shoot were like, 'Hey, there's a big bomber swell coming in two days!' Being a surfer and not wanting to miss the opportunity, because you never know when they come, I postponed my trip [home] and waited." 
Hamilton's patience paid off with one of the most iconic rides in surfing history, the Millennium Wave. 
"Then, on the second or the third day after I was supposed to leave, that big swell came," the Hawaii-bred Hamilton explains. "Actually, on the particular day, all the Tahitians and everybody were like, 'Yeah, no. We don't surf Teahupo'o when it's this size. We go to some other break.'" 
Whether through stubbornness, or perhaps thinking that his new technique of being pullled onto a wave by a Jet Ski, known as tow-in surfing, could potentially shift the line of what was possible, or rideable, he wasn't going to miss the opportunity. 
https://www.instagram.com/p/Bg7XCAIHnXk
While the ride he completed that magical day will forever be immortalized in images, videos and firsthand accounts, it had the biggest impact on the surfing community by reestablishing what was rideable and opening the minds of countless other surfers. Redrawing the line in the sand of what's possible and impossible seems to be a driving force behind Hamilton, combined with his lifelong love affair with the ocean and all of the board-related sports and activities associated with it. 
Now likely past his surfing prime, Hamilton is still a groundbreaker in ocean watersports, especially in the relatively new sport of foiling, or hydrofoil surfing, in which an underwater blade with wings allows the rider and his board to stay above the surface while tackling diverse marine environments in never-before-ridden ways. 
"Right now everything I'm doing is really focused on foiling," he tells us. "And so, foiling is at the forefront of almost all of my ocean pursuits. I mean, first of all, my relationship with the ocean and being in the ocean and being around the ocean will always take precedent over everything. My personal pursuit in my evolution as a surfer brings me to foiling. I really enjoy being a beginner. And not that I'm a beginner in foiling, but it's evolving quickly and we're evolving as riders."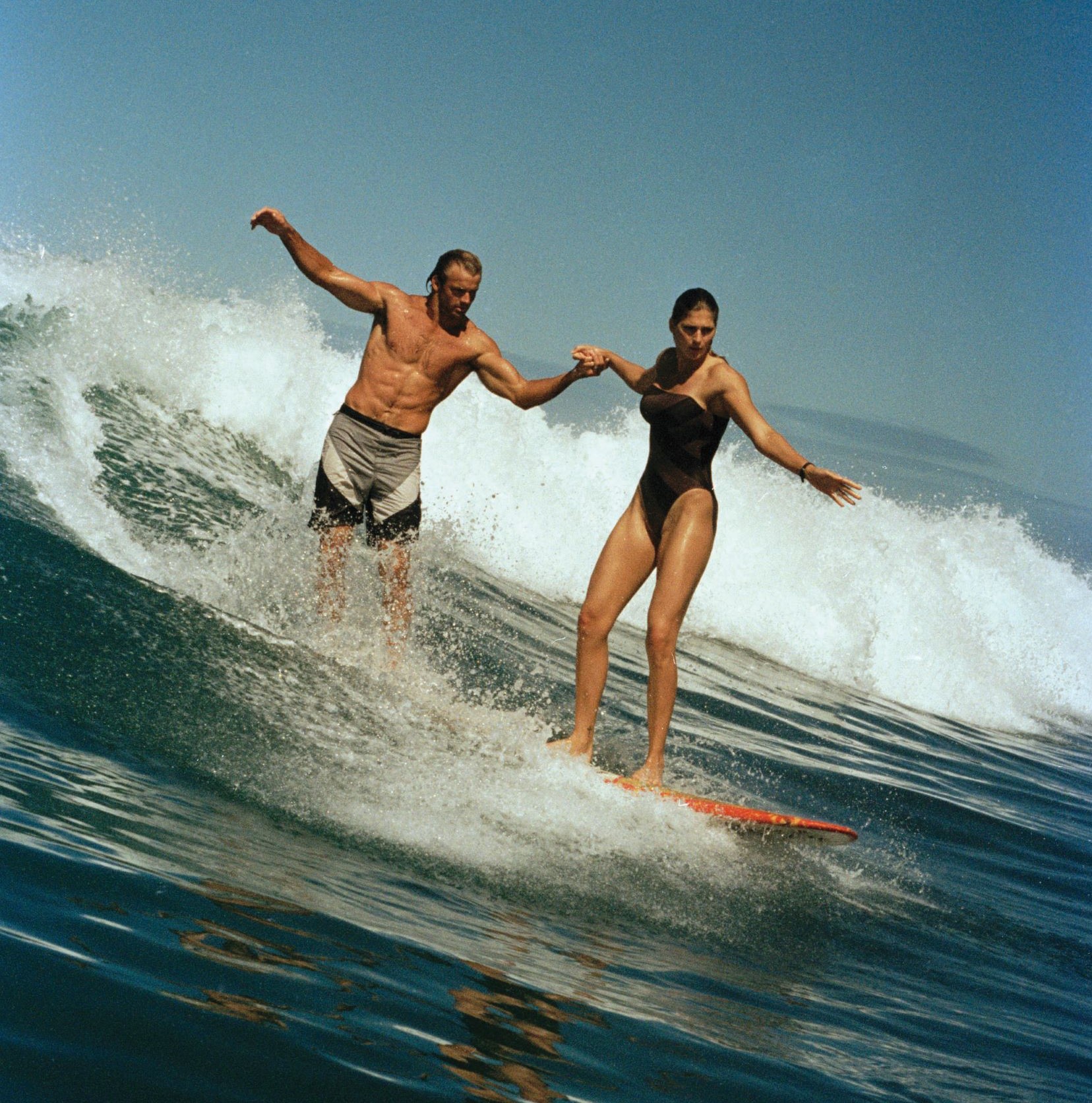 The one area where Hamilton is certainly not a beginner is business, as he's crafted his personal brand for decades and was one of the few surfers to break into the mainstream. As such, it's not surprising that one of his current ventures is Laird Superfood, born of years of traveling the world and discovering foods and recipes that fit his active, health-conscious lifestyle. 
"I think that coming from a culture like Hawaii, where [the concept of] aloha is all about giving, it's all about hosting and sharing and that's one of the great things about an island culture. That's one of the most positive sides of it: the generosity of island culture, from which I've benefited my whole life. And so, to be able to kind of incorporate that into a business that makes things that are good for people and have a profound effect, it just has all of the right recipes for a very incredible kind of business." 
As for Teahupo'o, and Tahiti as a whole, there certainly exists a deep connection with Hamilton, one that goes beyond big wave surfing alone. 
"I was raised in Hawaii and you know, Tahiti is the beautiful sister of Hawaii. It's just that she carries a sharp knife, you know? Being raised in Hawaii, your connection with Hawaiians and Tahitians and the culture and the island mentality, the island upbringing, the values, all of those things make you feel very at home. So when I've gone to Tahiti, I've felt very comfortable there." —Keith Gordon
The Ultimate Insider's Guide to French Polynesia
Mareva Marciano, winner of Miss Tahiti (and Miss France), was born and raised on Tahiti and continues to serve as an unofficial ambassador for the islands that she loves. Here's her comprehensive guide to visiting French Polynesia:
What makes Tahiti so special?
With 118 islands boasting high, rugged mountain peaks, coral reefs, turquoise-blue lagoons, white sand, palm-fringed beaches, and luxuriously intimate resorts, each island paradise has something for everyone.
The islands of Tahiti are the center of the romantic universe. A place where every person that has ever experienced the Mana, the spirit, of the islands, will tell you is where you find "la vie heureuse," the happy life. And you will feel it ripple up your spine the moment you step off the plane, and it will fill your soul.
The people are another part of the charm of Tahiti. They have a way to touch your soul and heart with their hospitality, their gentleness, their charm, their purity, their generosity, their spirituality, their joie de vivre, and AITA PEA PEA; which means no worries.
What are the best beaches to visit? 
Visitors have plenty of opportunity to relax by the beach and enjoy a perfect day. In public areas such as la pointe Venus, Papara and Teahupoo which are globally known surfing spots. They're known for the surf breaks and heavy, glassy waves off shore. Every year we have the Belabor competition there.
The ocean represents the complete lifecycle to the Tahitians, and they have a masterful, reverential and respectful relationship with it. Traditional outrigger canoes, surfing and sailing are part of everyday life. Of course, travelers can also experience sunset cruising, kayaking, jet-skiing, and more.
The sea, the rainforest and heaven are the realms of the gods in the Tahitians' spiritual worlds. A world of water, with a dozen of unique dive sites around each island and atoll, such as the UNESCO biosphere Reserve on Fakarava island.
Besides Bora-Borahave, the Tuamotu Archipelagos have the best beaches and the most amazing water in my opinion. I like to go to the locals home there. For example, the Coco Pearl Lodge in Ahe is a small family housing unit where I went with our children. It only has six bungalows sitting on the beach and is respectful of ecology. .
Ninamu Resort in Tikehau is another hidden paradise where I can disconnect and just be present with our children. Our children get to experience and be completely immerse with Nature.
What other activities besides the beach would you recommend?
For hikers of all levels, The Islands of Tahiti offer countless hiking possibilities among diverse landscapes:
Valleys, cut by refreshing rivers and draped with superb waterfalls where paths wind through luxuriant tropical vegetation.
Vertiginous crests leading to summits attaining heights of more than 6,500 feet (Aorai, Orohena, Mou'a Puta, Mount Rotui).
Seashore paths bordering remote creeks overshadowed by towering cliffs (Te Pari cliffs).
What's the food scene like? 
Traditional cuisine. French Polynesia benefits from fantastic weather all year round. It's a virtual Garden of Eden, where exuberance and abundance go hand in hand.
In The Islands of Tahiti, farmers grow a wide variety of fruits, spices and vegetables with evocative names reminding us of faraway places. These exotic treasures are much appreciated by consumers because they combine aromatic qualities with nutritional benefits, giving great pleasure to the body and the taste buds.
Fish from the lagoon or from the ocean, ranging from perch, mahi mahi and parrot fish are also on the menu for typical Polynesian dishes. They are often eaten raw, sometimes marinated in lime juice and coconut milk in accordance with the famous recipe for 'poisson cru à la Tahitienne'.
All these tropical foods are found in traditional ahima'a, or Polynesian ovens where fruits, vegetables, suckling pigs, Tahitian chicken fāfā (local spinach) and other delicacies such as po'e or local fruit pastilles cook through. Everything is sprinkled with fresh coconut oil and turns out deliciously creamy.
There are even specialized tours that let you discover the flavors of the islands on picnics organized on beaches or on a motu(islet). These tours are an opportunity to taste freshly caught fish, such as the tasty ume, the Long Nose Emperor fish of the lagoons, and the little jacks.
The Islands of Tahiti are filled with great restaurants & dining options from chic and elegant restaurants to local and casual eateries. See our restaurant listings including suggestions for dining outside of the hotels and resorts.
There are many more restaurants to choose from throughout the islands.
https://www.instagram.com/p/BpcHt56nYIf
How do Tahitians indulge in nightlife?
Usually, people start by a happy hour in a hotel or a local bar where they hang, then a restaurant or dinner at home. Nightlife can be continued in town (Papeete), where you can find all the bars.
You also can experience the roulottes on the port of Papeete. Tahitians usually gather in groups and sing Tahitian songs with Ukulele and guitars. They also dance spontaneously right there. This tradition is called "La Bringue".
Tell us about about ecotourism on the islands of Tahiti.
French Polynesia is one of the largest maritime areas in the world, and its entire 1.9 million square-mile domain is a marine mammal sanctuary. Wildlife ecotourism is on the rise, and protecting the animals while guaranteeing their tranquility is essential.
There are rules of approach and observation, particularly for the humpback whales, which come to give birth in our waters during the austral winter. Information leaflets are provided for visitors to increase awareness.
Hotels are getting more and more involved in ecotourism. The most innovative to date is The Brando, on the actor's private island of Tetiaroa. The hotel was built with locally sourced materials, powered by solar panels, has its own organic vegetable garden and a wildlife ecostation.
The Brando also features the state-of-the-art technology already implemented at Bora Bora's InterContinental Resort & Thalasso Spa: Sea Water Air Conditioning (SWAC), in which pipes channel cold deep-sea water into the resorts' AC system.
Polynesian culture is rooted in traditional seafaring, embodied in the sailing canoe. In Bora Bora and Raiatea, Polynesian Escape offers sailing canoes lagoon tours.
For a few hours, visitors can immerse themselves in Polynesian history with Tahiari'i Pariente, an experienced navigator. It's a unique experience that allows you to discover the heritage of The Islands of Tahiti in a truly environmentally friendly way.
What are you favorite things to do on the water?
French Polynesia is 99% ocean. Cruise ships, canoes, sailboats…there are many ways to explore our waters. In the last few years, Polynesia developed the "36-month route" throughout our islands for sailboats with sustainable development and environmental protection in mind.
The Islands of Tahiti also promote snorkel trails. Four trails – two in Tahiti, one in Bora Bora and one in Rangiroa – offer a unique tour of the lagoon and its biodiversity. Just put on your fins, mask and snorkel and enjoy an underwater adventure that is both awesome and informative. Educational signs in English and French provide information on that unique ecosystem.
What are the best times of the year to visit? 
Cooled by the gentle breezes of the South Pacific, the climate is ideal. Being tropical but moderate, the climate features sunny, pleasant days and an average yearly temperature of 80 degree Fahrenheit. Summer is from November through April, when the climate is slightly warmer and more humid. Winter is from May through October, when the climate is slightly cooler and dryer.
Describe your perfect day in Tahiti.
Tahiti offers a world of adventure for families and for children of all ages. Whether here for a day or a week, the urban and island environment provides a unique blend of accommodations and activities for families including:
Large Resort Swimming Pools – some with waterfalls and sand bottoms.
White sand and black sand beaches with calm and shallow snorkeling.
Family-sized 4×4 excursion vehicles for half- and full-day expeditions into the lush interior exploration with a picnic under a waterfall.
Guided hiking and boating excursions with a naturalist, who provides a close-up study of the bird, plant, and marine life.
Museums and points of interest around the island with exhibits about geology, art, history, and exploration.
Regular performances of music, sport, and dance.
Nightly outings to the waterfront where the roulottes offer a fun way to enjoy dinner and dessert along with local families and their children.
Anything else visitors should check out?
You must try the Tahitian Guesthouses Experience. As unique as the islands themselves, local accommodations dot each of the islands and you'll be welcomed into the daily fabric of life in The Islands of Tahiti.
These smaller lodgings, family hotels, and guesthouses offer an authenticity and a deeply experiential means of connecting to the lives of Tahitians. Properties usually offer one to twelve rooms or bungalows on the beaches, in the mountains and valleys, or within a village, and can range from rooms in a family home to an all-inclusive private retreats on a family island or motu.
You will also find unique culinary experiences at Tahitian Guesthouses, most often with a "farm-to-table" approach of locally sourced ingredients and traditional recipes. Nearly 300 of these Tahitian Guesthouses welcome adventuresome, independent, or seasoned travelers looking to feel, rather than just see, the true heartbeat of The Islands of Tahiti. —Keith Gordon