'The Champagne of Beers' Now Comes In An Actual Champagne Bottle
Miller High Life is finally getting the swanky presentation it so richly deserves.
Miller High Life, the classic budget lager that's billed as "The Champagne of Beers," will be offered in actual Champagne-sized bottles just in time for the holiday season. 
If this tongue-in-cheek stunt sounds familiar, it's because Miller previously bottled its popular brew in bubbly-style glass last year as part of a limited production run that was only available in select locations. All examples sold out quickly, so the American beer brand is upping production for 2019. 
The limited-edition product is virtually the same in price and contents, but the label's badge is more like that of the traditional Miller High Life 12-ounce bottle with a slight diagonal orientation framed in gold and green.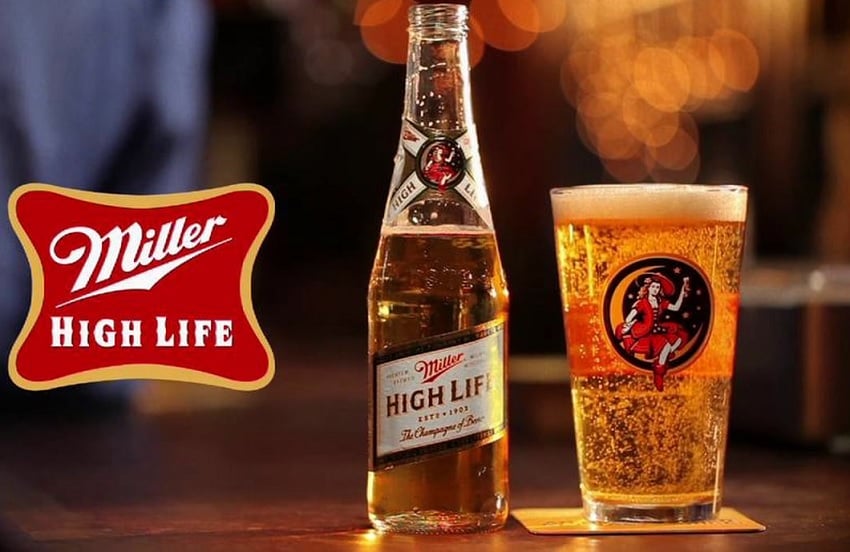 Though they'll be more Champagne-bottled Miller High Life to go around this year, a company rep speaking to Food & Wine still urges fans to start looking right now, as the buzzworthy release hits shelves this month with a suggested retail price of… $3.49. 
For New York City residents who miss out—or prefer to save they're hard-earned dollars for actual Champagne—the Miller High Life crew will be touring a custom vending machine stocked with 150 bottles around the city. Each will be dispensed totally free-of-charge on a first-come, first-serve basis. 
"People are pumped when they see them, and it makes them want to go out and buy a couple," said Nigel Jones, marketing manager for the Miller family of brands. "As soon as these bottles start hitting the floor, we see a ton of excitement and a flood of photos on social media. The rule of thumb is that if you see it once, jump on it because it tends to sell out quickly."