The World's Most Expensive Bottle of Scotch Just Sold For $1 Million
This is some high-class hooch.
Bonhams
An ultra-rare bottle of 1926 Macallan just broke the record for the most expensive scotch ever sold at auction. 
Bonhams Hong Kong auctioned off one of only twelve 750-milliliter bottles of the 60-year-aged whisky in existence for a staggering $1.01 million, handily smashing the previous record of $624,000.  
Bidding far exceeded the pre-sale estimate of $525,000. At that price, one pour would be valued at $40,400.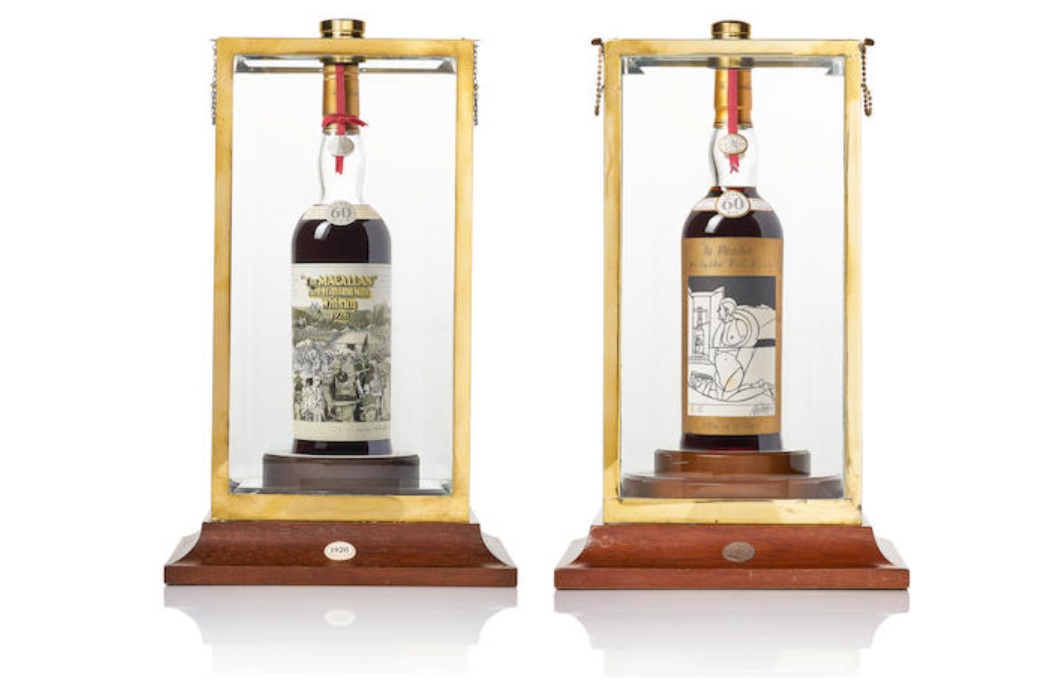 Last month, someone spent $1.2 million on a pair of from the same vintage at a Dubai airport. Bloomberg has further details on the rising price of aged whiskies. 
More buyers seek out rare bottles from Scotland, including Dalmore and Port Ellen, as well as Japanese distilleries Karuizawa and Yamazaki.  

Daniel Lam, head of wine and whisky at auctioneer Bonhams in Hong Kong, said whisky has outperformed even the most coveted French wine from Burgundy, Domaine de la Romanee-Conti, which has appreciated about 30 percent in the past 12 months. Macallans 18 years and older have doubled over the same period, he said.  
If you had the balls to actually drink this record-breaking bottle, it just might leave you with the most expensive hangover ever.