NYC's Carlyle Hotel Is Offering The Ultimate Martini Retreat
A luxury getaway designed for martini lovers—plus the perfect dirty martini recipe.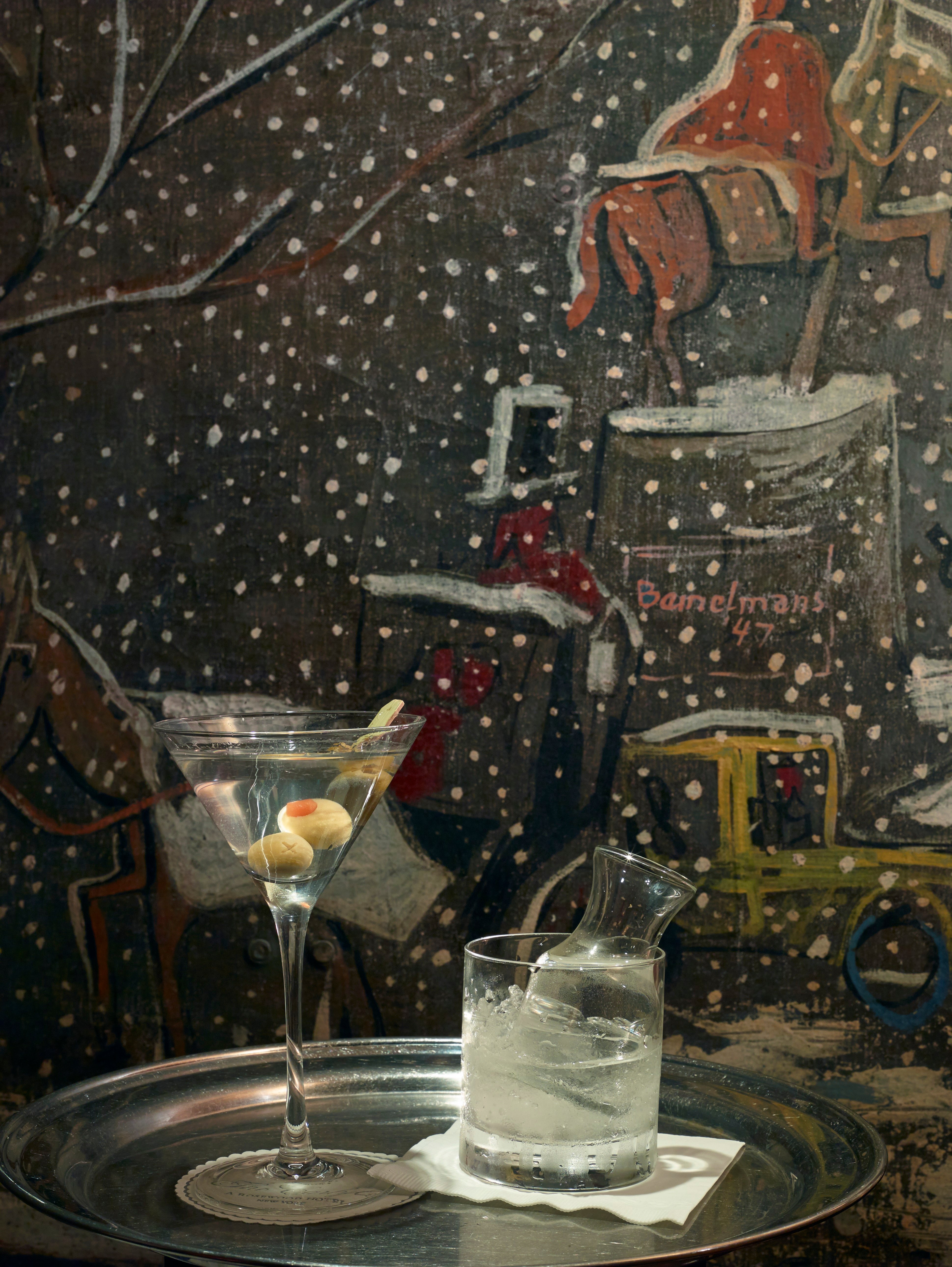 The Carlyle Hotel on New York's Upper East Side isn't just an iconic destination, it's also a certified martini mecca. The five-star property's famed Bemelmans Bar—a dimly-lit watering hole serviced by red-jacketed bartenders and adorned with murals by artist Ludwig Bemelmans—churns out more than 1,000 cocktails every day, the bulk of which are martinis served in a five-ounce glass with a sidecar on ice.
Under the watchful eye of head bartender Luis Serrano, who has worked here for 34 years, that tidal wave of 'tinis crashes nightly over packed crowds as elegant piano music sets an impeccably old-school vibe.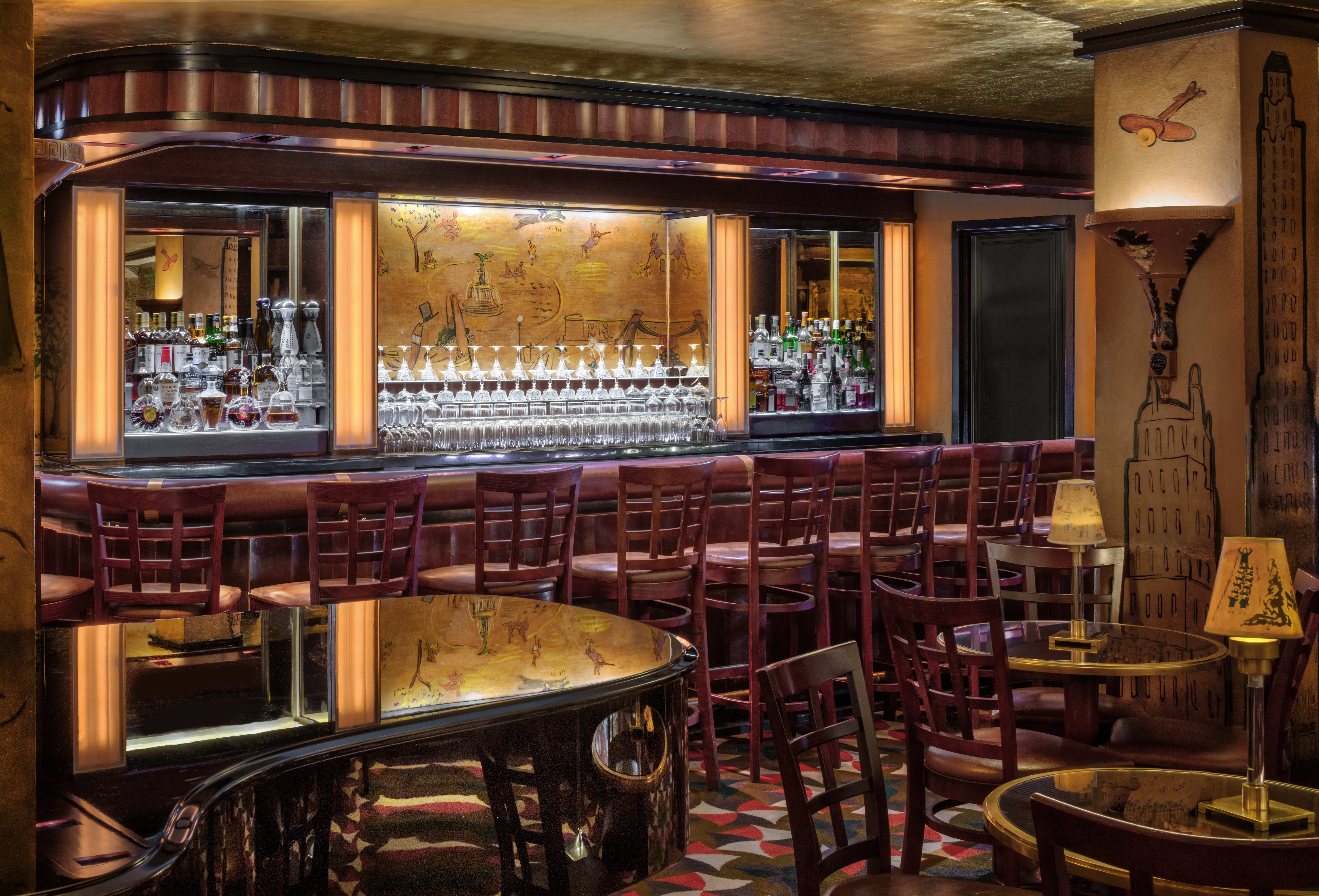 The Carlyle's storied history has been documented in both a handsome coffee table book that's displayed in guest rooms and a 2018 documentary, Always At The Carlyle, in which celebrity boosters George Clooney, Wes Anderson, Sofia Coppola, Lenny Kravitz, Anjelica Huston, Jon Hamm and Anthony Bourdain gush about the uptown institution.
Launched in 1930, The Carlyle has likewise been a favorite of discerning world leaders, including assorted British royals and President John F. Kennedy and Jacqueline Kennedy Onassis, who lived here for ten months after JFK's assassination.
But these days, The Carlyle is perhaps best known for Bemelmans and Café Carlyle, a swanky cabaret, both of which are transportive throwbacks to classic New York nightlife. It doesn't hurt that The Carlyle is among the very best places in Manhattan to enjoy expertly-crafted martinis.
The 190-room hotel, located one block from Central Park on the corner of East 76th Street and Madison Avenue, recently doubled down on its boozy legacy by offering a two-night "Martini Retreat" for fans of Bemelmans' hottest cocktail.
The package includes two nights in a stylish Madison Room or Premier Suite, a 45-minute martini class, a two-course martini lunch in the hotel's Dowling's restaurant, a take-home Bemelmans Bar Martini Box featuring two martini glasses, a mixing glass, stirrer, strainer, jigger, cocktail picks, olives, and recipe card, plus a guide to the best Manhattan martini bars curated by Bemelmans manager Dimitrios Michalopoulos.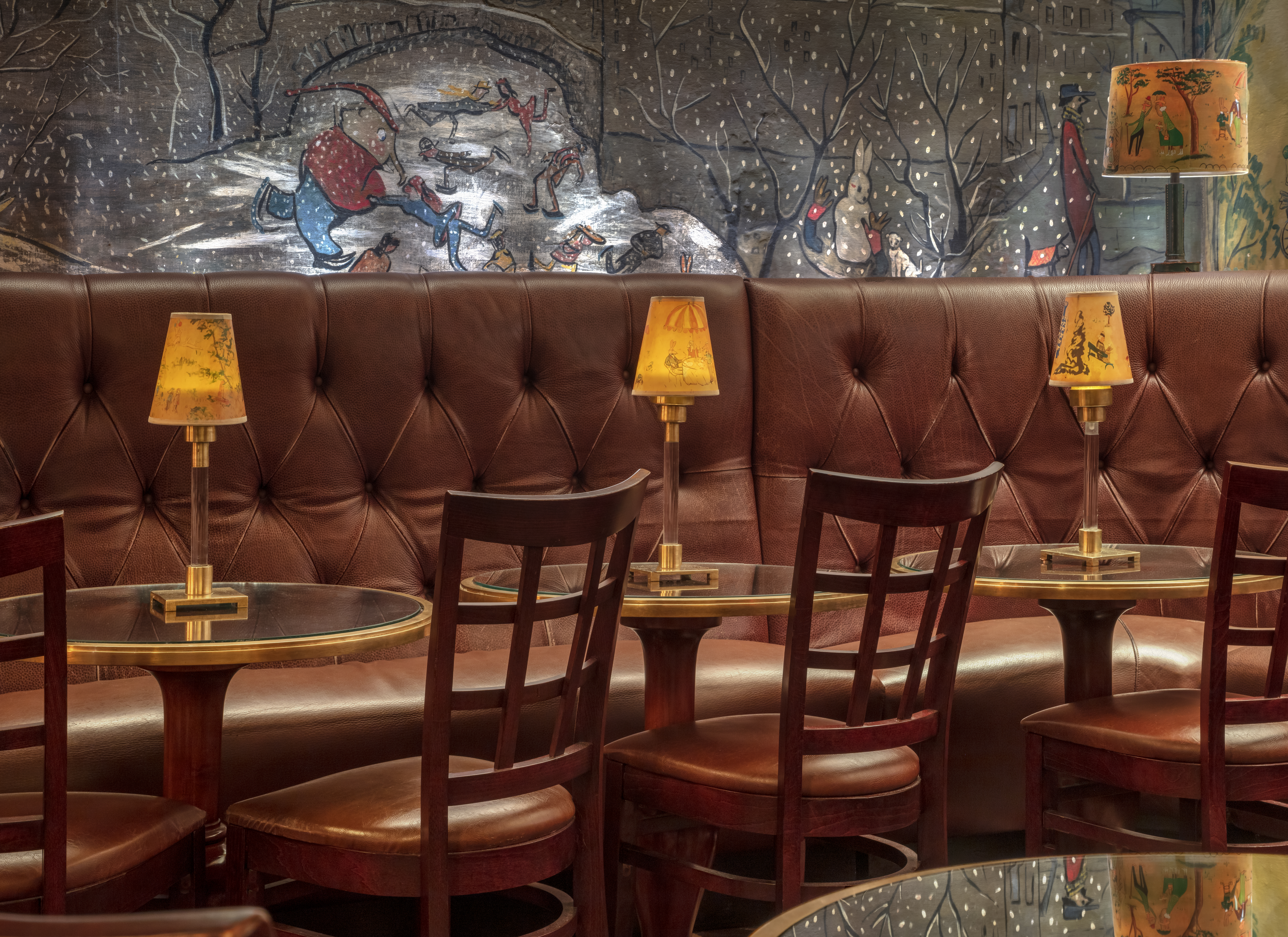 Asked why the martini continues to reign supreme at Bemelmans, Serrano shared his thoughts while feverishly making drinks during a recent shift. "The martini is a very fancy cocktail that's known all over the world," he said. "Everyone wants to have a taste of it, everyone wants to be part of it. It's not a regular cocktail like a screwdriver. It's a little more formal, a little more elegant."
Serrano added that The Carlyle's martinis are special not only because of superior craftsmanship and ingredients, but thanks to how they are customized. "We give you the opportunity to choose. Technically, you customize your drink," Serrano said. "The first question is, 'What kind of martini would you like?'" (I dutifully request a dirty vodka.)
"The next question is, 'What kind of vodka would you like me to use?'" he continued, suggesting the bar's most popular choice, Grey Goose. "The next question is, 'How dirty do you like it?' Slightly dirty, medium dirty, very dirty?'
"Then we ask, 'What kind of olives, regular cocktail or blue cheese?' We give the customer the opportunity to drink the martini they want. It's not the way I want it, it's the way you want it," Serrano explained.
The dirty martini is unquestionably the favored drink order at Bemelmans, maintaining an icy grip over the rest of the cocktail menu. It's an enduring preference that the Ecuadorian-born martini master said is fueled primarily by his younger clientele.
"Before about 10 years ago, I had one glass of olive juice and that would last me the whole night," Serrano said. "Now, I need one of these," he said, holding up a large jug of Filthy olive brine, his preferred brand.
"It's a new generation. When you put in the olive juice, it lowers the volume of alcohol and feels a little saltier. They want to feel that briny taste."
As for the Carlyle's Martini Retreat, where he is the chief instructor, Serrano said he hopes to impart as much cocktail wisdom as possible during his 45-minute classes.
"I want to share all my knowledge that I've picked up over 34 years," he said. "It makes me happy when they ask me how to make the perfect martini, and I can show them. They say, 'Thank you so much. At my next party I'm going to be able to make my own martinis.' That makes me extremely happy."
Dirty Martini Recipe From Bemelmans Bar At The Carlyle
Ingredients:
5 ounces of gin or vodka of your choice
One drop of vermouth
.5 ounce olive brine (for "extra dirty," bump to 1 ounce)
Instructions:
In a shaker filled with ice, stir ingredients gently (so as not to release the botanical oils) until icy cold.
Strain half into martini glass and the other half into a sidecar placed in a glass of crushed ice.
Garnish with at least three olives on cocktail pick, and enjoy.
The Carlyle's Martini Retreat starts at $4,895 for two people, based on availability.