How Krug Makes Some of The World's Finest Champagne
Bubbly for ballers.
Photo: Getty Images
Velvety. Vanilla. Toffee. Caramel. Tickling your taste buds as the bottle disgorges its golden elixir to the final precious drop. I've been lucky enough to enjoy many a bottle of Krug, a champagne like no other. 
Fantastic enough to seduce even a dyed-in-the-wool Burgundy lover like myself to the golden side of the force. For most, champagne is just ginger beer with connections. But Krug is different. In conception. In vision. And in history. 
Early on the House of Krug's passion for generosity and pleasure led to success. And in a quirky cool rock 'n' roll way that only they could pull off. Who else transports their champers in a custom Rolls commissioned just for the job? The accounting department clearly was not involved in that decision. But the dreamers and the aesthetes were. 
From Rolls-Royce vans, to experiential townhouses, tastings paired with music and other visionary strokes, Krug, founded in 1843, is a law unto itself. 
I recently caught up with Olivier Krug, the sixth generation family member to oversee the maison.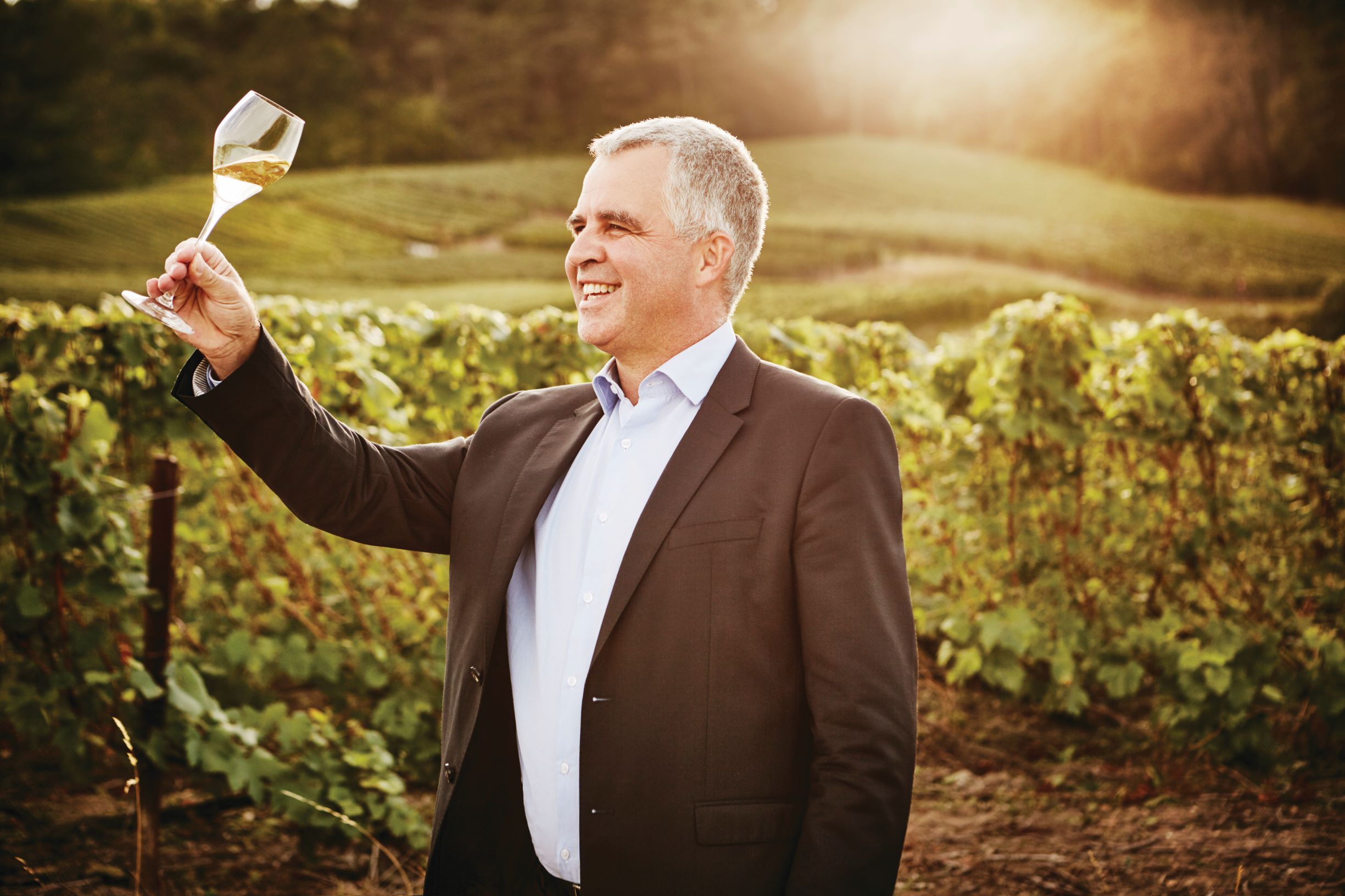 What makes Krug different and sets it apart from other champagnes? 
Krug is the first and still the [only] champagne house to create only prestige champagnes every year since it was founded. Founder Joseph Krug's philosophy was to create cuvée number one, a blend of 120 or more wines from 10 or more years, [and] a vintage champagne created only when the circumstances of the year allow. 
What sets Krug apart is that every champagne we make is equal in quality, held to the same exacting standards…Krug maintains a repertoire of some 150 reserve wines from 10-12 different vintages, some of which may reach up to 15 years of age…Time and patience are key elements for us. 
How did the amazing Krug Rolls-Royce come to be? 
In the mid-'80s Krug converted a Rolls-Royce Silver Shadow II into a panel van, [painted] in dark cherry and Krug white. There were only three of these unique models [built], which were commissioned for Europe, the U.S., and Japan.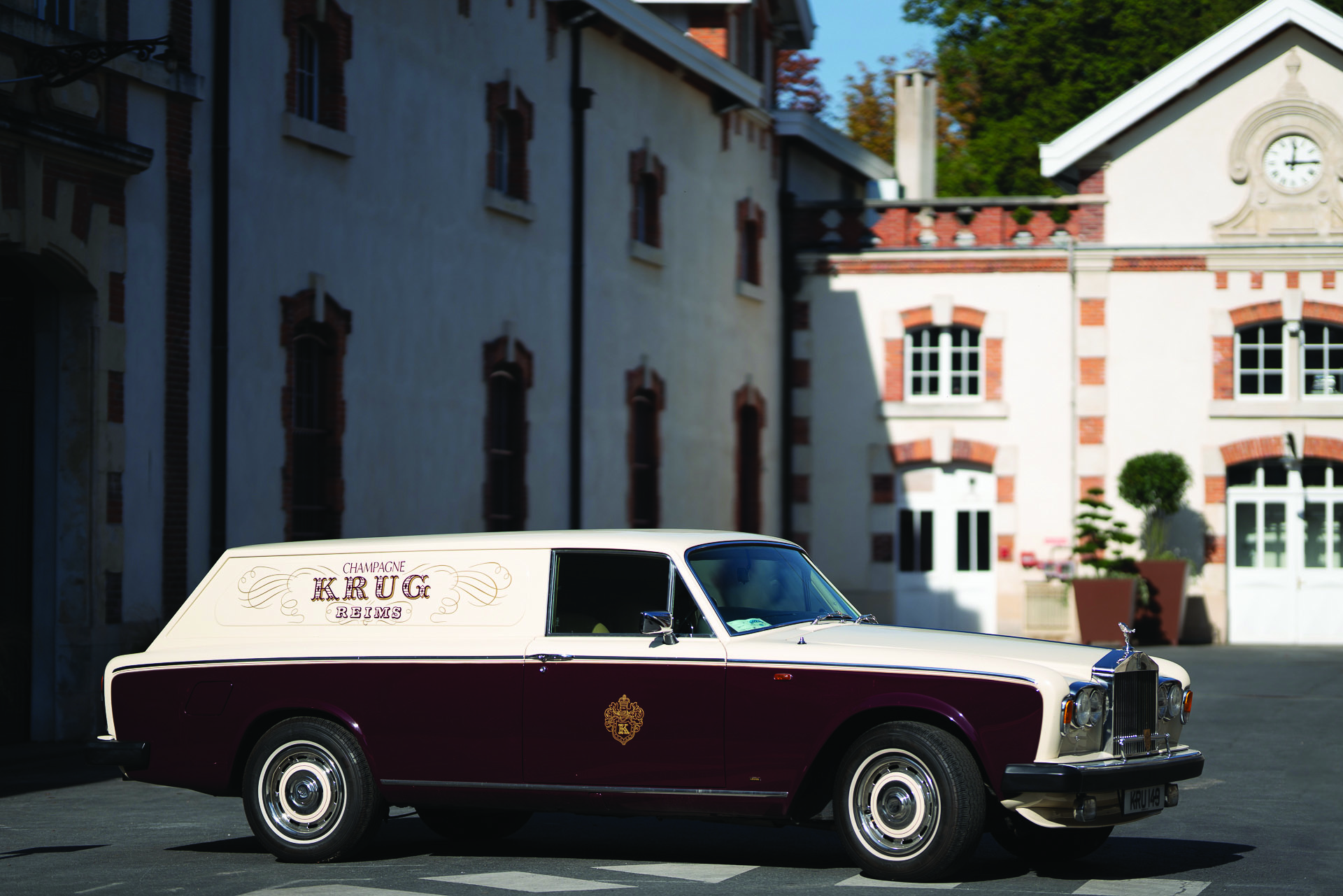 The interior was designed to deliver Krug champagnes under perfect conditions. The rear is fitted with two refrigerators with a capacity of 16 bottles, and two varnished wood cases hold eight glasses, two ice buckets, a table, and folding chairs. There's also a tent that comes out from the rear door, [so] this vehicle could become the perfect setting for a picnic. The House of Krug recently bought back and restored the European model. 
Where is the craziest place a Krug dinner party has ever been staged? 
Every year with our Krug Encounters, we tell one global story through many local chapters taking place in unexpected locations. 
Last summer, Krug hosted a "tracks on tracks" luxury train journey departing from London, serving Krug with music and food pairings. In Portofino, guests discovered Krug music pairings in a castle by the sea, and in Hong Kong, the bay was the backdrop of another unforgettable journey. 
We understand you now have a tasting experience which pairs music to your wines. Why is that? 
Champagne creation takes a musical approach at the House of Krug. Each individual plot [of grape vines], through its wine, is considered to be a fine musician, contributing its own unique character and vitality to the final blend. 
At the House, we are always looking for ways to enhance the tasting experience and there is increasing research indicating that hearing — and the music we listen to — has an impact on how we perceive taste. 
Over the years, we have partnered with musicians across various genres to craft pairings that reflect the compositions and the sensory experience of the champagne.