Pabst Blue Ribbon Avoids Extinction, Will Continue To Be Brewed by MillerCoors
PBR forever.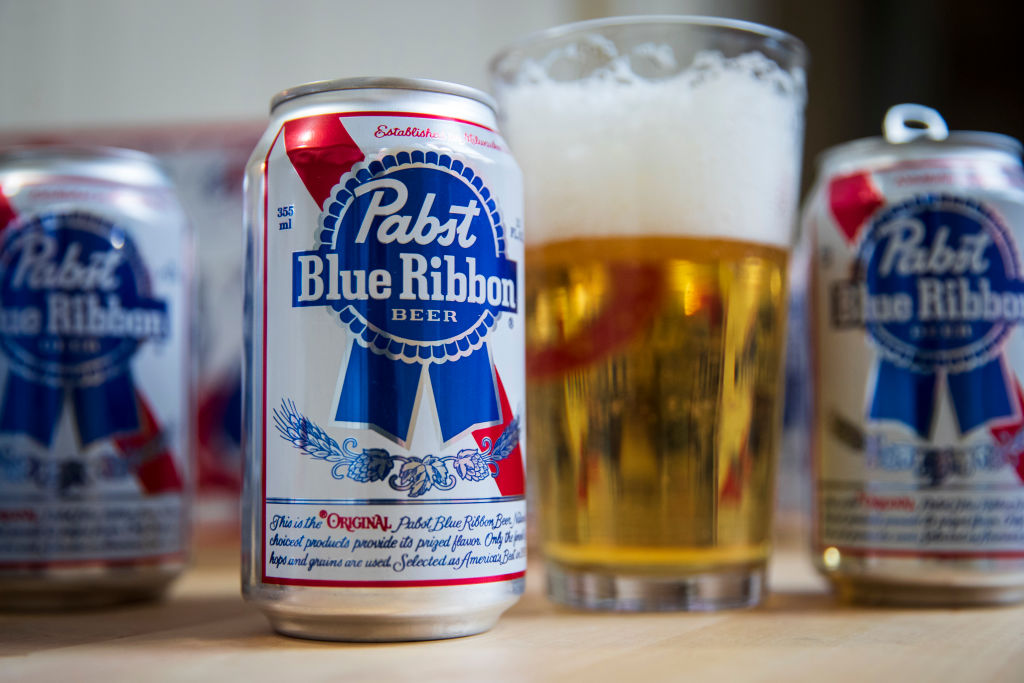 Getty Images
Step away from the ledge, hipster nation: Pabst Blue Ribbon Beer isn't going anywhere. After a court battle with its brewer MillerCoors, all is sunny again in Big Beer Land, as the companies settled their dispute Wednesday, reports NBC.
It's remarkable the settlement occurred. After Maxim published a post about the suit, a Pabst rep sent us a statement which said in part that "though MillerCoors' market power is much larger than Pabst's, we will not allow this industry bully to push us around. We are confident that the court will see MillerCoors' fabricated 'capacity' concerns for what they are: a thinly veiled, bad faith attempt to unlawfully hurt a competitor." 
So this was obviously pretty damn acrimonious at one point. 
" tml-render-layout="inline
According to NBC's report, the parties waited till the last minute to finally see eye-to-eye:
The brewing battle was settled as jurors were on their second day of deliberations after hearing the case over the past two weeks in Milwaukee County Circuit Court.

"The parties have amicably resolved all outstanding issues in the case," Pabst said in a statement, noting that it will "continue to offer Pabst Blue Ribbon and the rest of our authentic, great tasting and affordable brews to all Americans for many, many years to come."

Pabst's lawsuit asked for $400 million in damages and for MillerCoors to work "in good faith" to help find a solution, even if the company no longer has enough capacity.
To clarify: Pabst doesn't have its own brewery. MillerCoors handles those duties for PBR and for Old Milwaukee, Lone Star, and Natty Boh. So they're all sticking around and everyone will be hoppy (get it?) because there are plenty of old school faves in that group.
Pop a cold one tonight in celebration.