Peeps-Flavored Beer Is Here, And Easter Will Never Be the Same Again
What the cluck?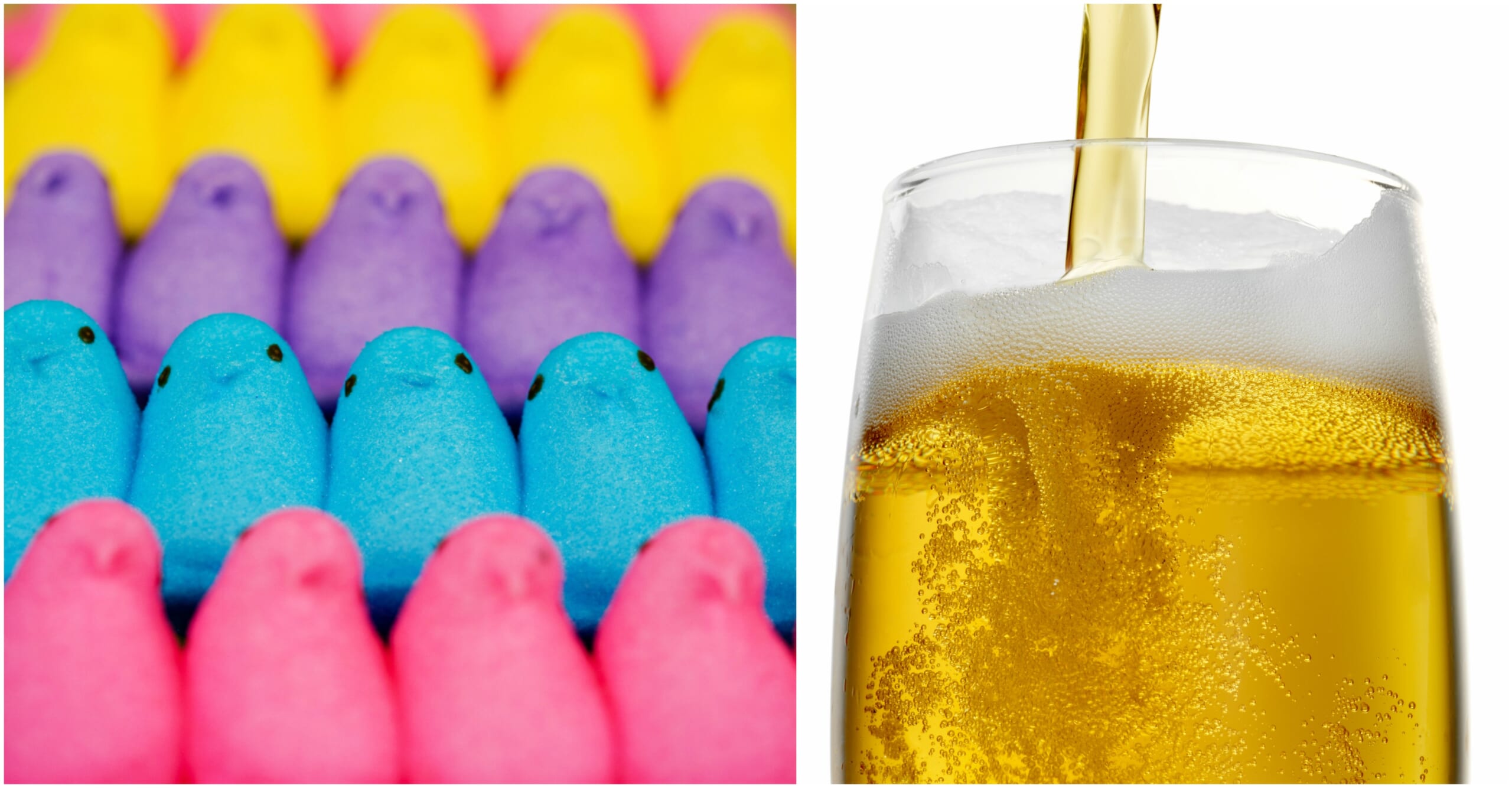 Consuming ungodly amounts of Peeps is an Easter tradition as hallowed as dying easter eggs or cracking open a cold one for Jesus. 
At long last, the recognizable flavor of Peeps, like a marshmallow but with 10 times the sugar, can be enjoyed as it should—in beer form.
The Collective Brewing Project in Dallas, Texas has brewed a sour ale with more than 30 boxes of Peeps, creating a flavor it describes as "marshmallow-y" and "lightly tart."
https://www.instagram.com/p/Bgj3s_DHI5i
There was also some traces of vanilla and butterfly-pea flower in this ale, called "Peep This Collab."
The color is a dark pink, and brewers have mixed in edible glitter for some added artificiality. The glitter is added after fermentation, ensuring it keeps its shine.
You may love the concept or you may recoil at such a sacrilege of beer. But Collective Brewing Project co-founder Ryan Deyo told the Dallas Morning News that he is trying to bring some levity back to brewing.
https://www.instagram.com/p/Bg1SLPkF0so
"Several of us were just sitting around the brewery talking about how beer has become this super serious thing," he said. "I've been on a kick to assert beer should be a fun thing."
The bizarro beer will be available Friday, March 30 on draft in the Collective Brewing Project taproom.