Inside Costa Rica's Luxurious Rainforest Resort
Welcome to the jungle.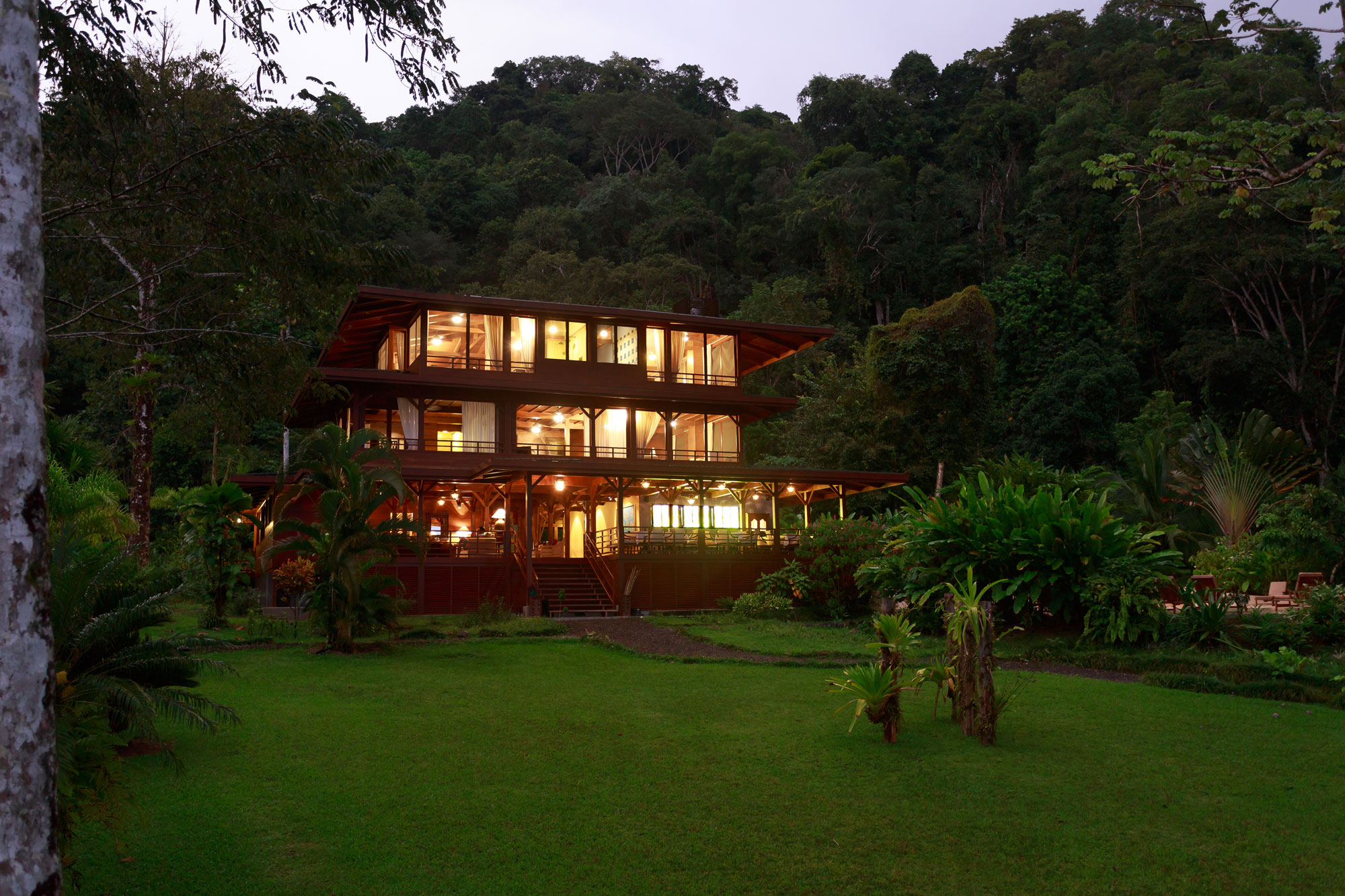 Planning a tropical vacation that doesn't involve sharing a swim-up bar and half-baked buffet with swarms of other American travelers can be challenging; the last thing you want to uncover upon arriving at your destination is overcrowded resort artifice.
That is not the case at Playa Cativo Lodge in Costa Rica. In fact, it's very much the opposite.
The luxury beachfront eco-lodge offering stunning accommodations in true harmony with nature. Nestled into Golfo Dulce in the Osa Peninsula, the virtually untouched jungle escape straddles Piedras Blancas National Park and the Pacific Ocean.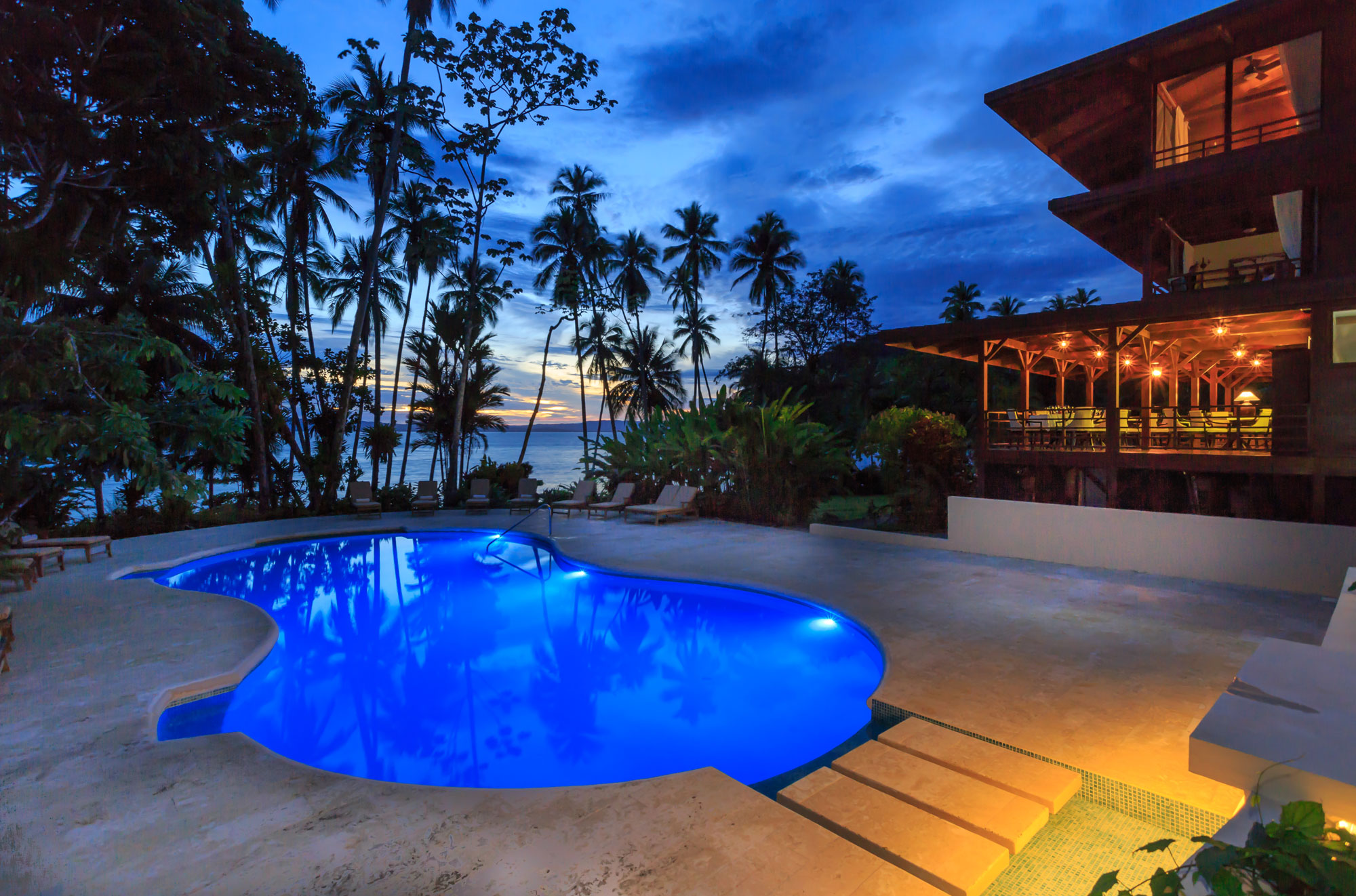 That highly sought after remoteness makes getting to the resort an adventure in and of itself. The secluded destination is only accessible by a small boat that takes travelers across the peninsula from Puerto Jimenez to Playa Cativo – and to get to the boat, guests will take a 50-minute domestic flight from San Jose to Puerto Jimenez on a 12-seat Cessna 208 Carava plane.
The property itself spans over 1,000 acres with just eighteen suites in total (including one deluxe guest room). Each open air room boasts a unique, unspoiled view of the jungle, an intimate patio, and a private plunge pool.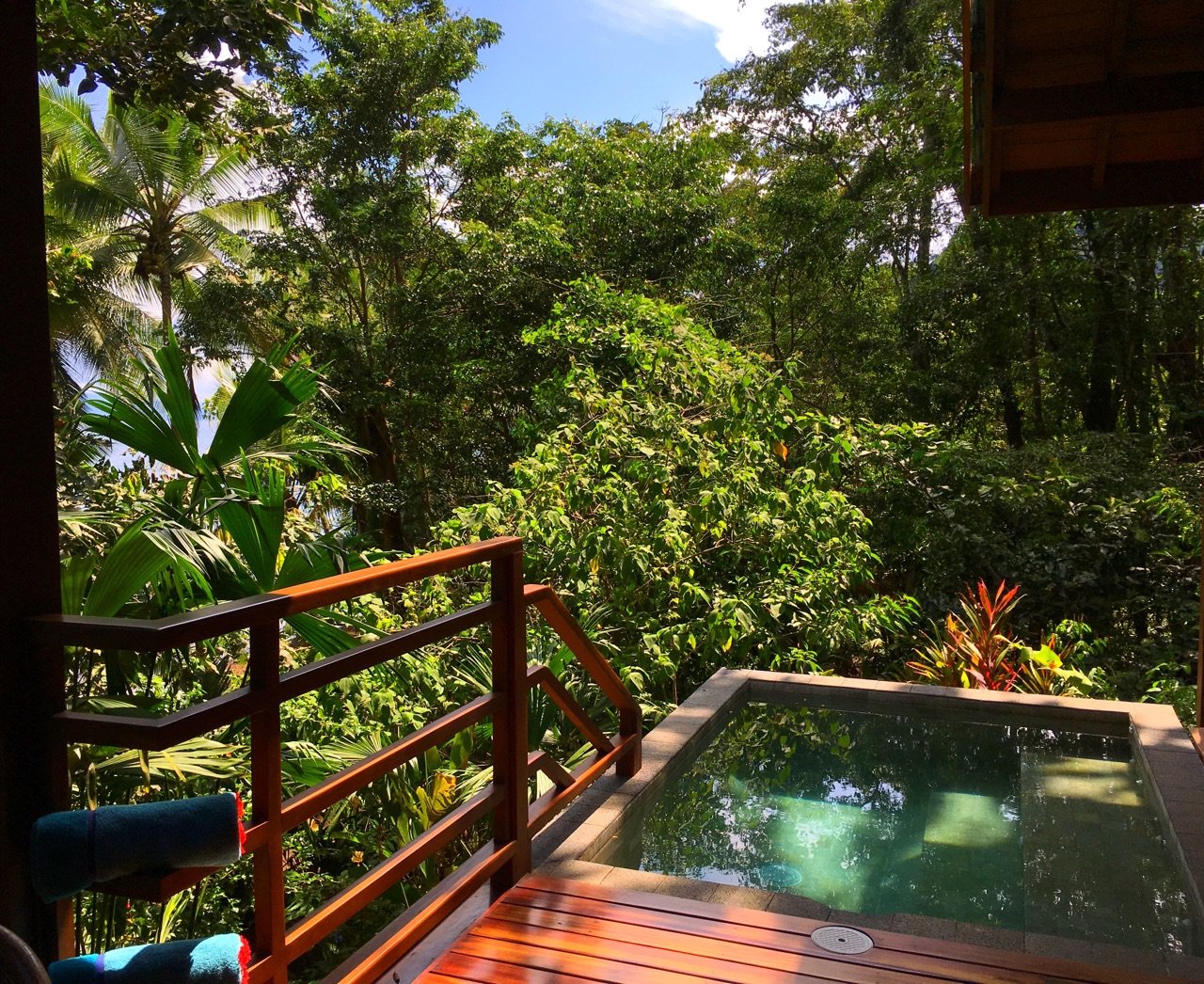 According to Mark Betts, the owner of Playa Cativo, the goal was to offer an upscale getaway for adventurous, affluent travelers who want to experience the jungle and rainforest without necessarily sacrificing creature comforts. 
Betts' philosophy is one that Costa Rica is known for, "pura vida" – an easygoing, relaxed way of living. This mindset is apparent in every nook, cranny, and staff member, especially Victor Monge, the food and beverage director, who grew up in the area and who's laid back demeanor will rub off on even the most uptight travelers.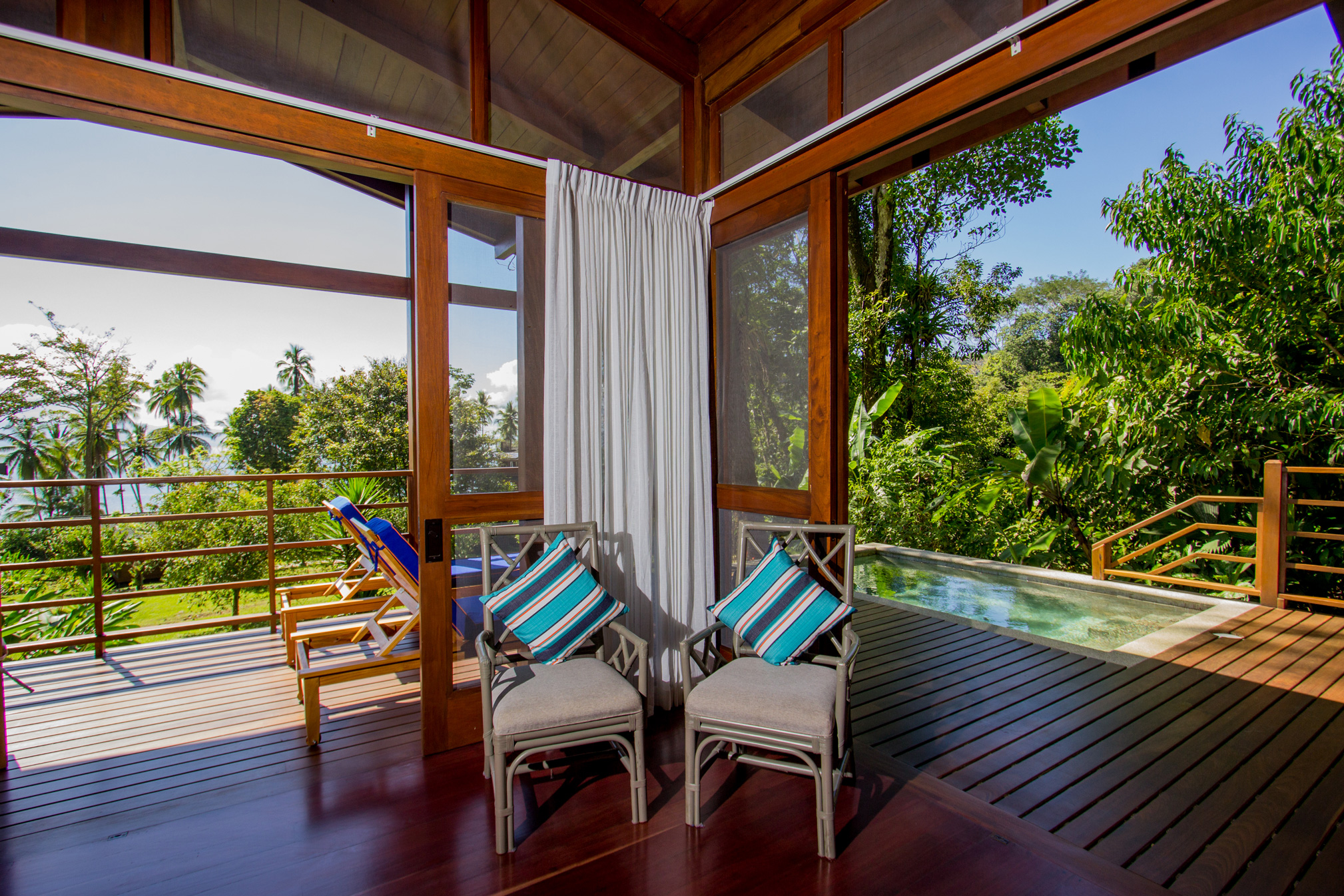 Surrounded by some of the most unspoiled and diverse rainforests in the world, Playa Cativo offers an abundant, relaxing retreat for both travelers and local wildlife, and while it's not officially an adults-only resort, there is a strict screening process for families. 
The lodge only permits children over the age of 12, who express interest in sustainability and nature. This means guests are guaranteed a certain level of tranquility throughout the duration of their stay.
The resort prides itself on its organic, farm-to-table dining options, alongside other sustainable practices. Guests will dine at El Gavilan or El Gazebo in the main lodge, which offer a variety of Central American and international dishes using fresh ingredients from their own organic farm on the property. 
The main draws include tropical fruit and fresh juices and of course native seafood, which come fresh from local fisherman (and occasionally from guests, who are invited to go fishing from the property's pier).
Wellness is another important component at Playa Cativo. The Lotus Wellness Centre was inspired by La Abuela, or grandmother, and includes a uniquely crafted series of wellness treatments that guests can enjoy for a deeply restorative week. 
The "La Cura de la Abuela" treatment should not be missed, which is a holistic treatment plan unique to the resort that includes "intention booster" activities crafted to suit each individual's needs.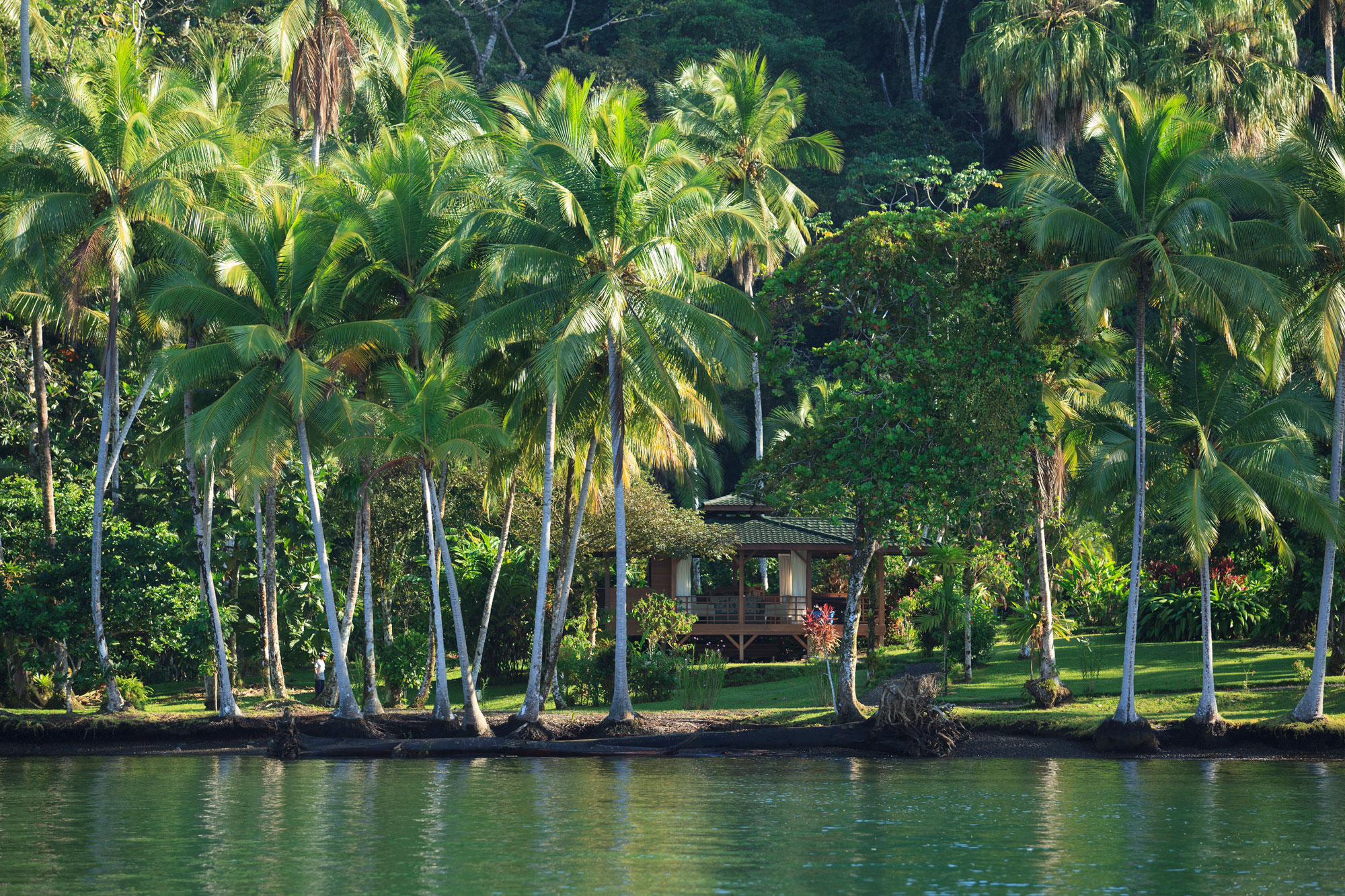 For those who prefer to spend their vacation sweating it out and seeing the sites, the adventure center and resort-run activities are plenty. 
If you feel inspired to book your own jungle getaway, make sure to do the whale and dolphin watching tour with local nature expert Javier Mendoza and don't skip on hiking through the unspoiled rainforest – just be sure to bring proper footwear… and insect repellent.