Watch Scarlett Johansson Struggle To Eat Super Spicy Chicken Wings on 'Hot Ones'
ScarJo literally couldn't stop bouncing in her chair while trying to endure the fiery wing challenge.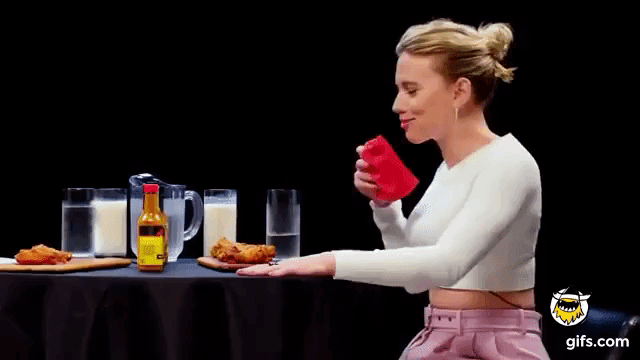 (Photo: YouTube/gifs.com)
Scarlett Johansson turned up the heat on an episode of Hot Ones by First We Feast, where celebrities eat increasingly spicy chicken wings and try to smile through the saucy pain. 
The segment starts with a cool, calm, and collected ScarJo saying she's actually an avowed wing connoisseur, but ends with her struggling through the last few wings and bouncing in her chair.
Relive the memorably spicy moment in the GIF below: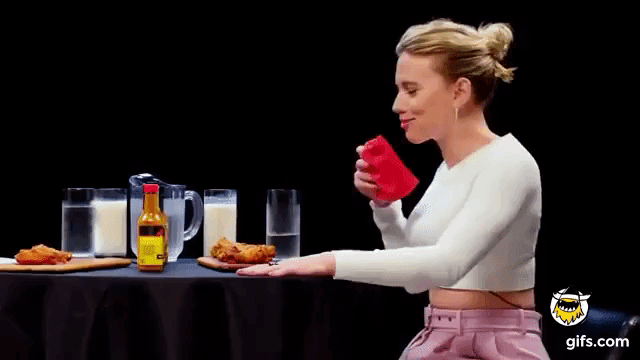 Host Sean Evans tried to get her to spill some serious spoilers about Avengers: Endgame in the heat of the moment, and asked her things like if Captain America dies and if/how Thanos is defeated, to which she answers with tears in her eyes: "I honestly don't know what those last three things you said were." Nice one, ScarJo.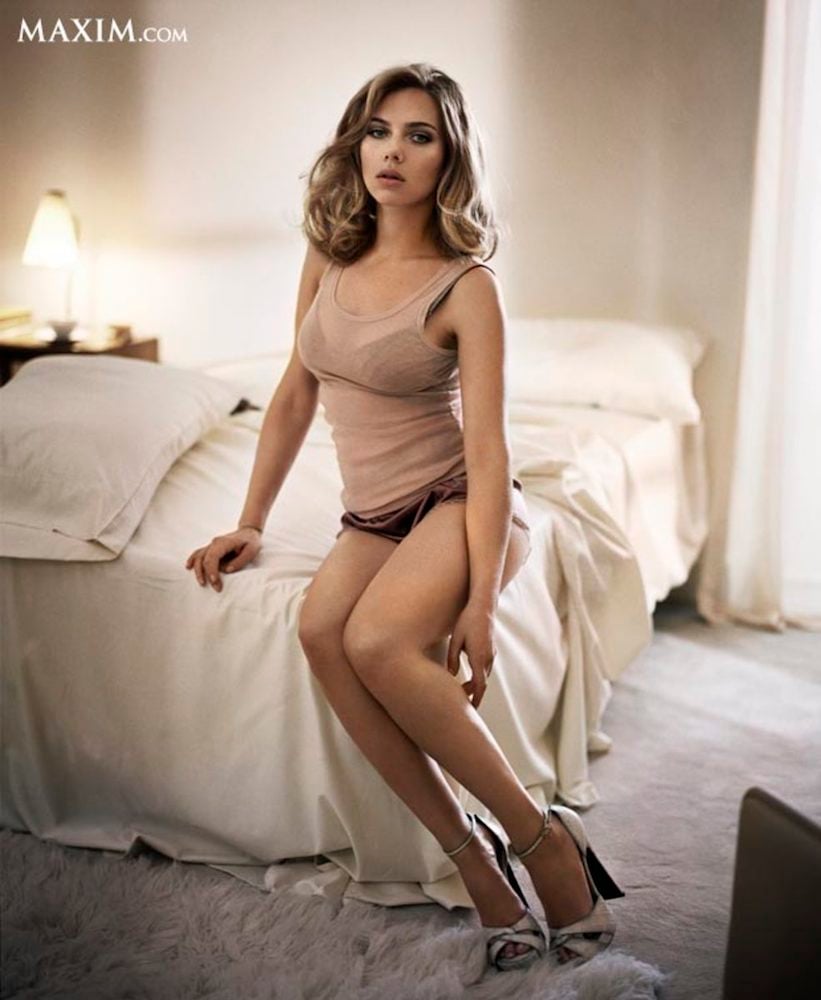 The Black Widow actress didn't accidentally blurt out any spoilers, but she did, however, reveal that she has no idea what a meme is.
Check out the entire 26-minute video above to see just how well she handles the pain.