There's Now a 'Sexy White Claw' Halloween Costume
Halloween just got even thirstier.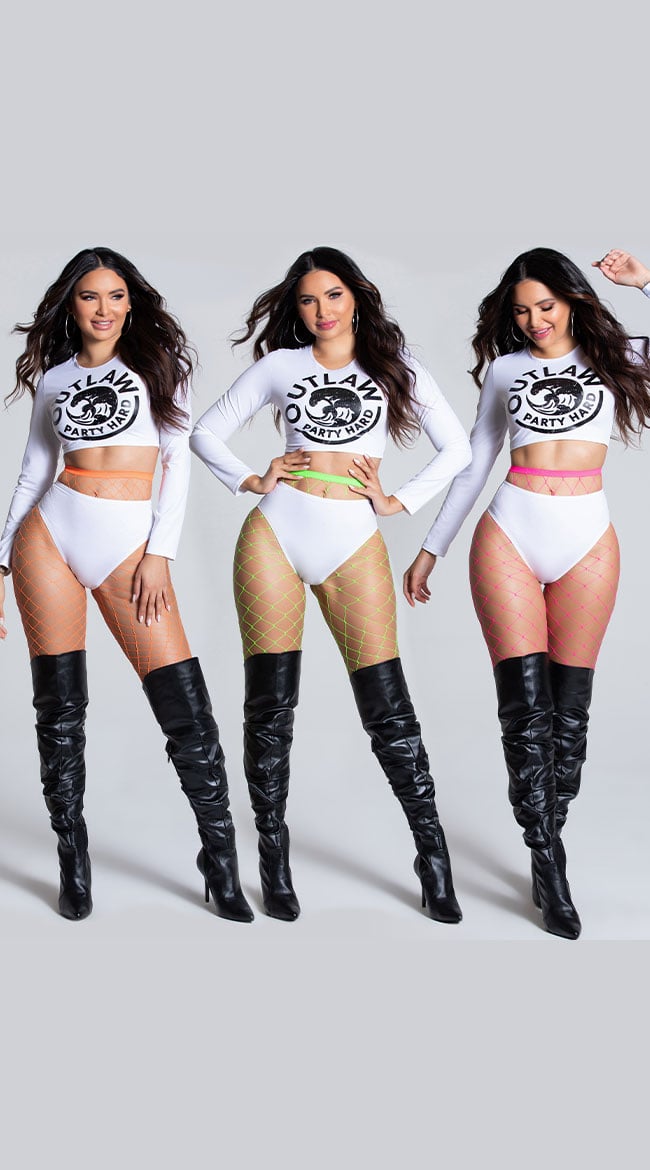 (Photo: Yandy)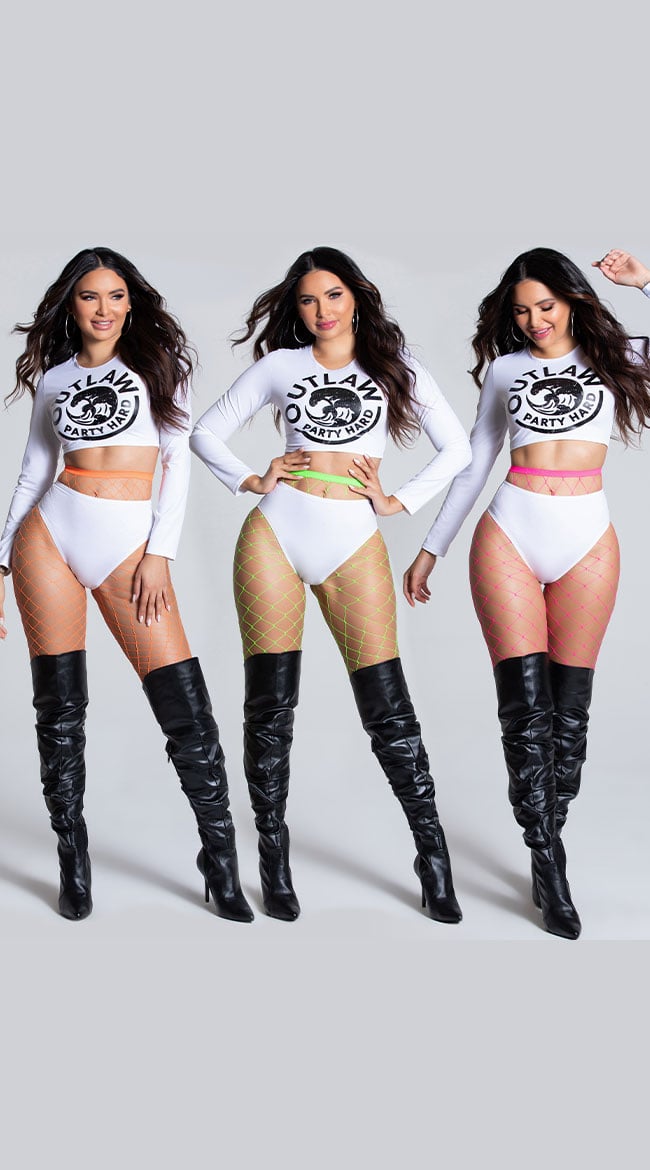 Online lingerie retailer Yandy just took bizarre "sexy" halloween costumes to the next level with a fizzy, 5 percent ABV sexy White Claw Hard Seltzer costume.
The getup is officially called "Hard Outlaw" and is a skimpy two-piece set with a white long-sleeved crop top that says "Outlaw, Party Hard" and a white bottom garment of a sexy lingerie nature with the word "#Darty" on the butt.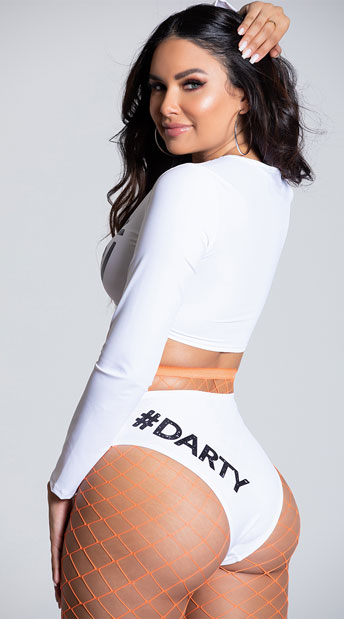 Thirsty ladies can even jazz up the look with colorful "flavored stockings" of orange, green, or red.
The description on Yandy's website reads:
Who's up for a day party? Lay down the law of liquid refreshments. Life is hard to handle without that five percent bubbly buzz. Be the sweetest seltzer on the shelf and sip away your Saturday in this thirst-quenching exclusive Hard Outlaw costume…

According to ELLE, Yandy has been working on the "Hard Outlaw" costume ever since they realized it was the official beverage of "Hot Girl Summer 2019." And with brands from Four Loko to Pabst Blue Ribbon jumping into the space, the spiked seltzer craze shows no sign of dying down anytime soon.
"We've seen a huge trend in spiked seltzer drinks and they are wildly popular with our team, too," Yandy's director of brand marketing Alicia Thompson told ELLE. "This costume was created in a two-piece bodysuit style and uses the popular hashtag trending on social."
remember that year every girl was a can of four loko for Halloween? this year it will be the white claw year. #braceyourself

— Valerie Perez (@shvally) September 24, 2019
Take a shot for every white claw Halloween costume you see this year

— MimosaMidge69 (@zoester69) September 21, 2019
halloween costume of the year: a can of white claw

— Ashley 💟 (@doubleAbrown5) September 24, 2019
https://twitter.com/BrittAdamczyk/status/1176589743045451777
The Yandy Hard Outlaw costume retails for $54.95, and you can get it right here.