The 'World's Most Valuable Collection of Whisky' Is Going Up For Auction
A single collector has amassed nearly $5 million worth of high-end scotch.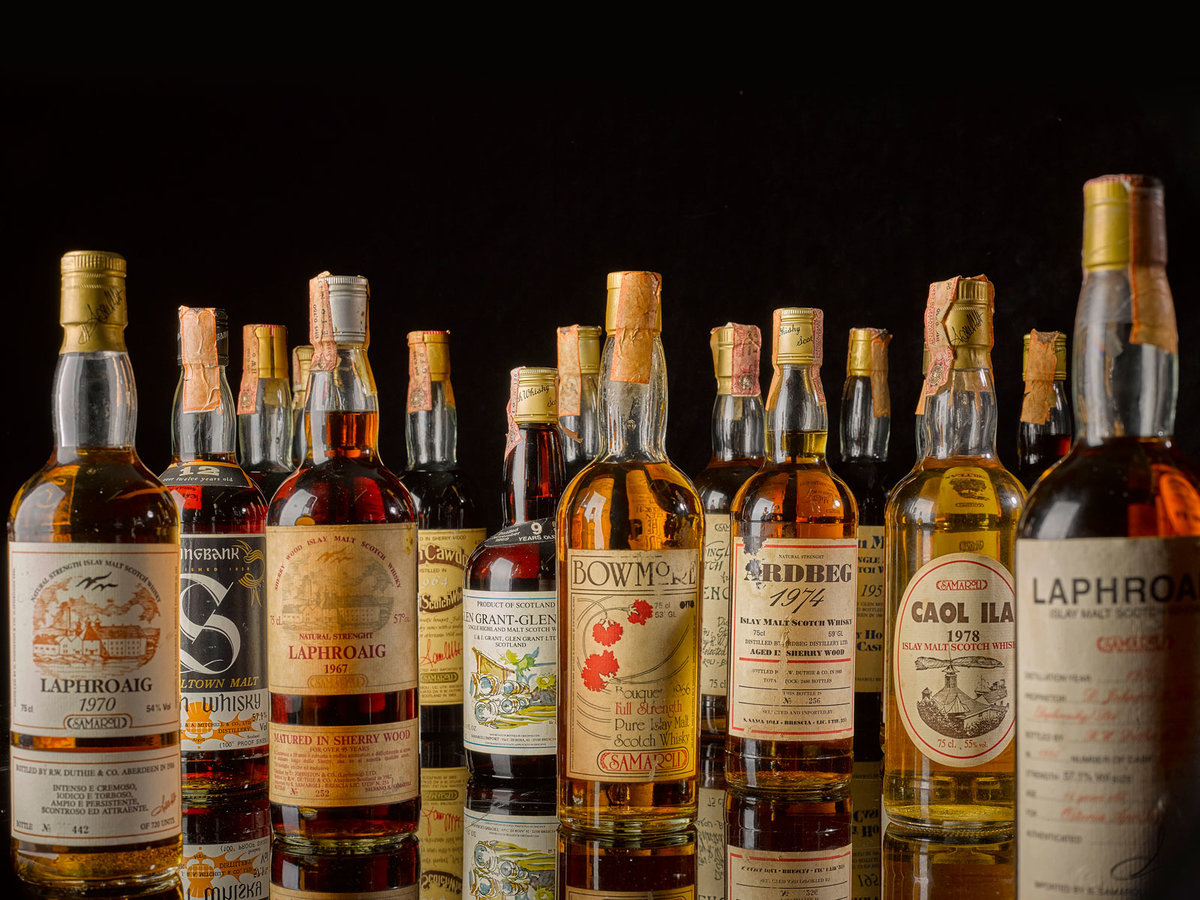 (Photo: Sotheby's)
On September 27th, international auction house Sotheby's will open bidding on "the most valuable collection of scotch whisky ever to be offered at auction" with The Ultimate Whisky Collection that's estimated to sell for around $4.8 million.
The 467 bottle and nine cask collection comes from one anonymous owner and has 178 bottles from The Macallan Fine and Rare series worth $2.7 million, including a bottle of 1926 The Macallan 60 year old, which is one of 14 remaining bottles from the famed cask number 263. That bottle alone is valued at somewhere between $430,000 to $555,000.
Other bottles in the collection include 50 Year Old Springbank 1919 valued between $120,000 and $170,000, Glenfiddich 64 Year Old–the oldest bottling from the distillery, 70 Year Old G&M Generations bottles of Mortlach and Glenlivet, and 4 bottles of 50 Years and older from The Dalmore.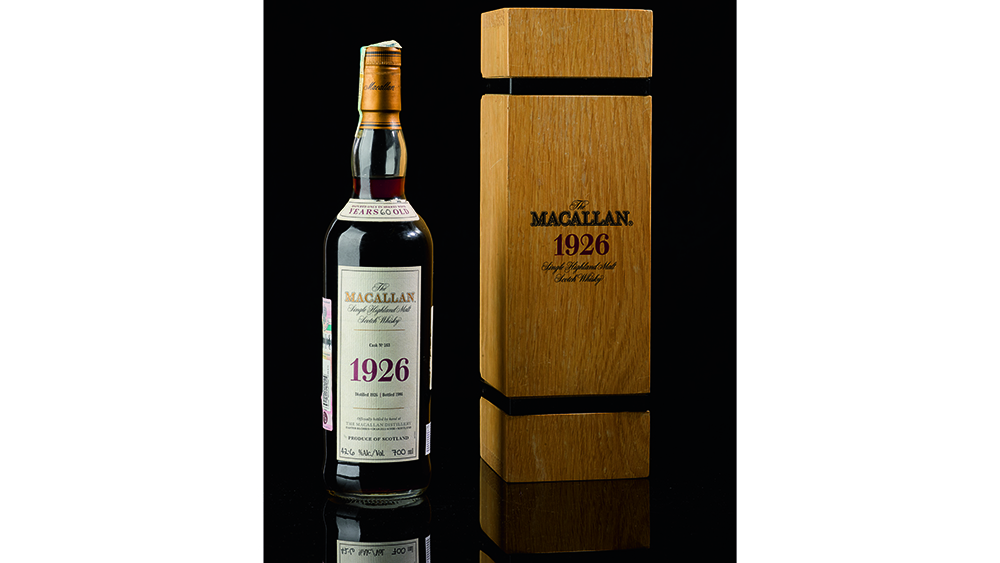 There's also an extremely rare bottle number 1 of the 1957 Bowmore 54 year old "Crashing Waves," of which only 12 were ever released, estimated to be worth between $100,000 and $130,000. 
According to Sotheby's, the anonymous Ultimate Whisky Collector said:
"Collecting whisky over these past twenty years has been a real passion of mine, though it was not something I set out to do. I have always loved drinking whisky – as family and friends will attest, to this day I can be found most evenings with a cigar in one hand and a glass in the other – but I was a wine collector first. I then found myself looking at unique bottles of Scotch, initially attracted by the beauty of the labels.

So I started this collection and realised that if I really spent time on it and was selective in my choices, I might be able to put together something significant and unique. Two decades on, I think the collection is at that point where it is indeed unique. Having cherished these bottles, I am now ready to share them with collectors around the world. I hope they find good homes in the hands of whisky lovers who will enjoy the experience as much as I did, both the drinking of them and the sense of history that each of these bottles brings."
The auction will open for online bidding on September 27, and will end with a live auction on October 24 in London.