Spirit Of The Week: Highland Park Cask Strength Release No. 3 Single Malt Scotch
Scotland's northernmost distillery offers its latest wind-battered Scotch whisky.
(Highland Park)
Last month we visited the Alila Ventana in Big Sur to learn more about the world of Highland Park. Throughout our stay, as the icy rains struck the Redwoods that surround the NoCal resort, we were transported to the frigid, wind-whipped Orkney Islands which Highland Park has called home since 1798.
Credit the cold mists that wrapped every day in a dull gray blanket, but the craggy hills and remote forests of our surroundings put everything in a Scottish context as we sampled through a range of delicious Highland Park single malts—from their halo 25 Year Old expression to a new, California-exclusive 18 Year Old Limited Edition Single Cask.
But one expression that separated itself from the pack was their Highland Park Cask Strength Release No.3. As the name implies, it's the third iteration of their limited edition Cask Strength Series.
"The Highland Park Cask Strength releases allow me to find unusual parcels of stock, bringing unusual flavors and characters to each release," explains Gordon Motion, Highland Park Master Whisky Maker, of the series' concept.
While other labels may seek profile consistency, each year the low volume Cask Strength line brings something new and unique to the table.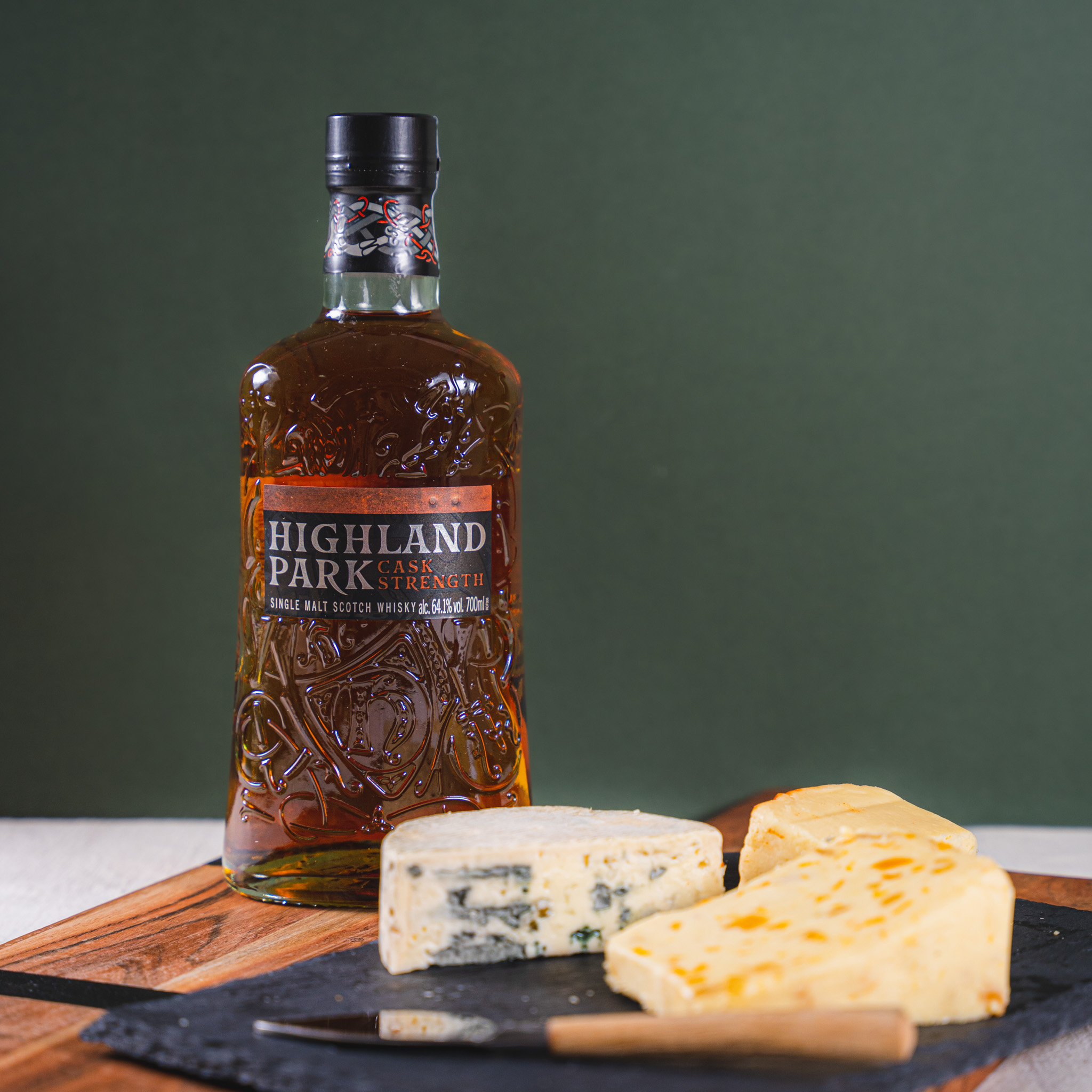 "Cask Strength No. 3 includes a proportion of a heavily peated style of Highland Park," continues Motion. "We normally mix our heavily peated malt with a large proportion of unpeated malt to produce Highland Park's signature gentle, fragrant, heather peat character."
Motion goes on to explain how their previous Cask Strength No. 2 used more ex-bourbon casks than their usual style of Highland Park, delivering "a more fragrant, vanilla note" compared with No. 3.
Meanwhile the latter Cask Strength is matured predominantly in first-fill sherry seasoned American and European oak casks. A minority of refill casks feature a higher proportion of Orkney peated malt.
But what truly makes the 225-year old distillery so unique in the rarefied world of single malt scotches is its singular Kirkwall aging location. Set off the northern Scottish coast between the Atlantic and North Seam, Highland Park experiences cool summers, frigid winters and a near-constant battering from high winds. Simply put the Orkney Islands create a climate unlike any other in the whisky-making world.
"Despite being the most northerly Scotch Whisky distillery, Highland Park benefits from less-extreme temperatures than distilleries in, say, Speyside," notes Motion. "This means the whisky matured at the distillery expands and contracts less in the cask, and matures at a slower rate. This is critical in generating a gentle style of Highland Park whisky."
Highland Park Cask Strength Release No.3 Single Malt comes bottled at 64.1% ABV and sells for about $100.
Follow Contributing Spirits Editor Nicolas Stecher at @nickstecher and @boozeoftheday.