Spirit of the Week: Humboldt's Finest Hemp-Infused Vodka
Toast 4/20 with a botanical spirit featuring a seriously herbaceous profile.
To get you in the mood for America's greatest unofficial holiday, the sustainably minded Humboldt Distillery introduces an irie spirit to toast 4/20. Located among the famed old-growth redwoods and temperamental crashing Pacific waves of the Lost Coast, the young distillery "aims to capture the spirit of California in its natural state."
And that they do, already producing the state's best-selling organic vodka (96 points and Double Gold winner at the Bartender Spirits Awards), in addition to rum and malt whiskey. For their latest expression the Humboldt Distillery takes inspiration from their local cash crop — the Golden Triangle being America's premier hemp and cannabis growing area.
The aptly named Humboldt's Finest Hemp Infused Vodka is a new hemp-infused, 100% organic vodka.
Based from an organic sugarcane base (without glycerin, sweeteners or any artificial additives whatsoever) like its regular best-selling spirit, this batch is then infused with locally sourced hemp to instill the aromatic terpenes that define the plant, creating a unique botanical spirit that although technically a vodka performs more like a gin. As it lacks juniper it's technically a vodka, but still it's rich in notes of pine, mint and lemongrass, with whiffs of cucumber, green tea and basil.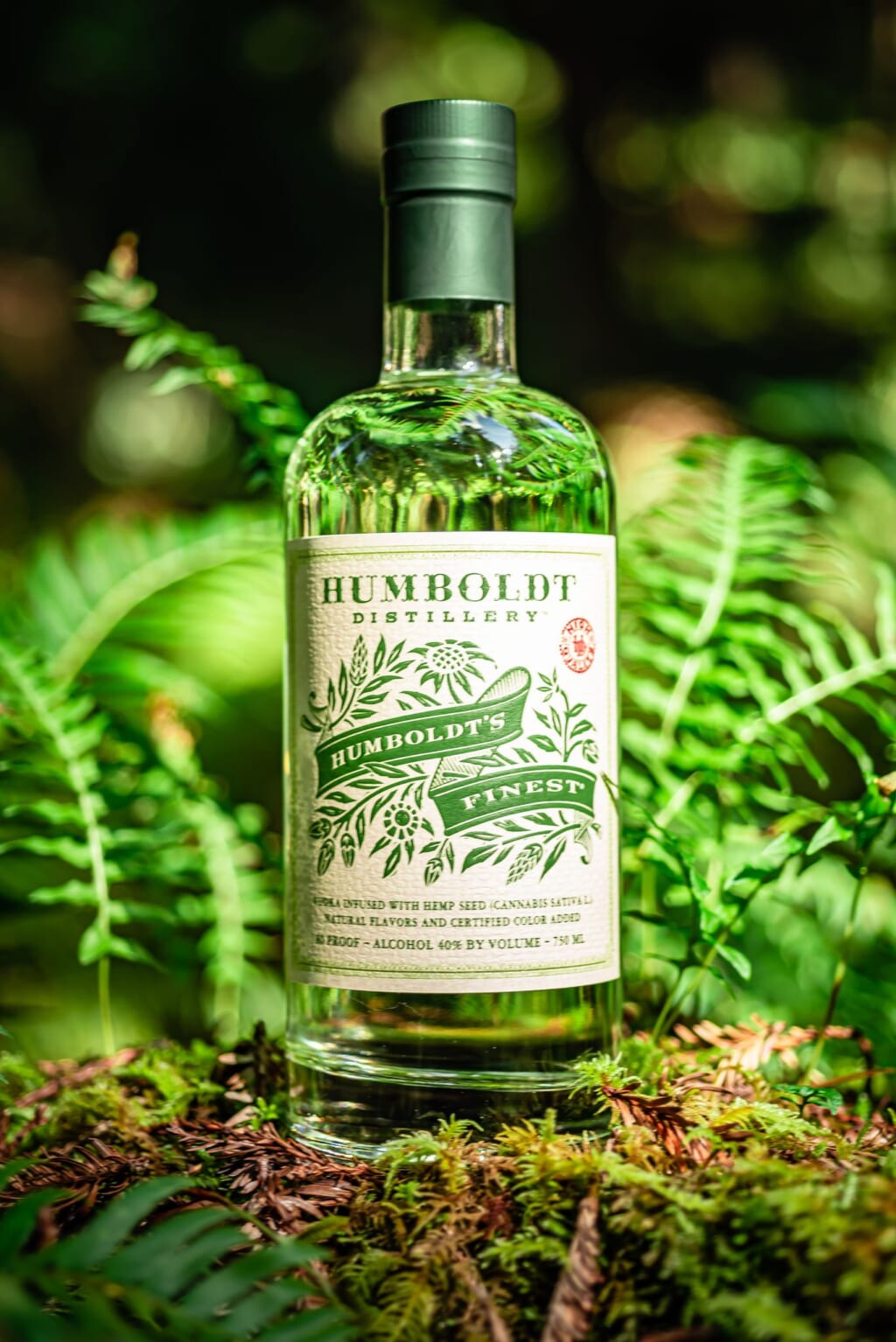 It's unsurprising Humboldt's Finest Hemp Infused Vodka is popular with bartenders as its singular herbaceous profile makes for an intriguing base or element to many an innovative cocktail. It's also well priced at $26 for a 100% organic product.
Follow our Contributing Spirits Editor at @nickstecher and @boozeoftheday.