Spirit Of The Week: Jefferson's Ocean Aged At Sea Rye Whiskey
An oceanic finish elevates this rye whiskey's rich notes of toffee, marshmallow, leather and sweet tobacco.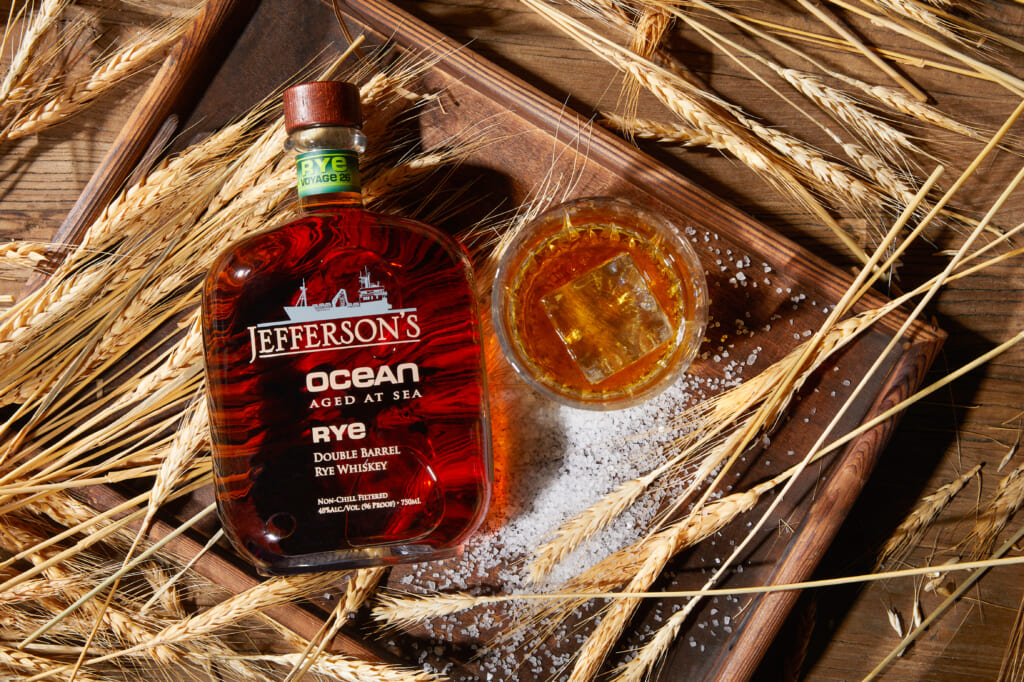 Since 1997 Jefferson's Bourbon has been innovating the craft of barrel aging, starting with their first batch of whiskey sourced from the famed Stitzel-Weller Distillery's last year in operation. The wondrous wheated mashbill quickly elevated Jefferson's to global recognition, and can now be found on the secondary market fetching quadruple figures.
Founder Trey Zoeller has since found ingenious ways to experiment with the concept of dynamic aging —meaning instead of leaving the barrels in a rickhouse to let time play its patient art on the spirit, you expose the barrels to movement, climate and temperature changes, etc. to influence and accelerate the aging process.
For instance to create Jefferson's Ocean expression, Zoeller arranged for his bourbon to be placed in the Ocearch research ship that traveled to 25 ports in 5 different continents, crossing the equator twice in its long voyage. The idea was to test how the salt air, continual rocking of the barrels on the waves, dramatic changes in temperature and climate all affected the oak and its aging of the spirit.
Then he's played with unique cask finishes with recent expressions like Jefferson's Twin Oak, Jefferson's Old Rum Cask Finish, Jefferson's Pritchard Hill Cabernet Cask Finished Bourbon and a recent Cognac finished bottle.
Now in 2022 Zoeller applies the same logic to their Rye mashbill. Jefferson's Ocean Aged at Sea Rye starts with a fully mature double-barreled rye whiskey (75% char 3 barrels / 25% toasted), but the unique oceanic voyage then imparts a unique aging effect on the whiskey, the alchemy lending the rye a luxurious, viscous mouthfeel and rich notes of toffee and marshmallow, accented by leather and sweet tobacco.
"I've always had the desire to create a Rye within the Jefferson's Ocean portfolio, but wanted to make one that you could sip – so I did just that," explains Zoeller of his inspiration.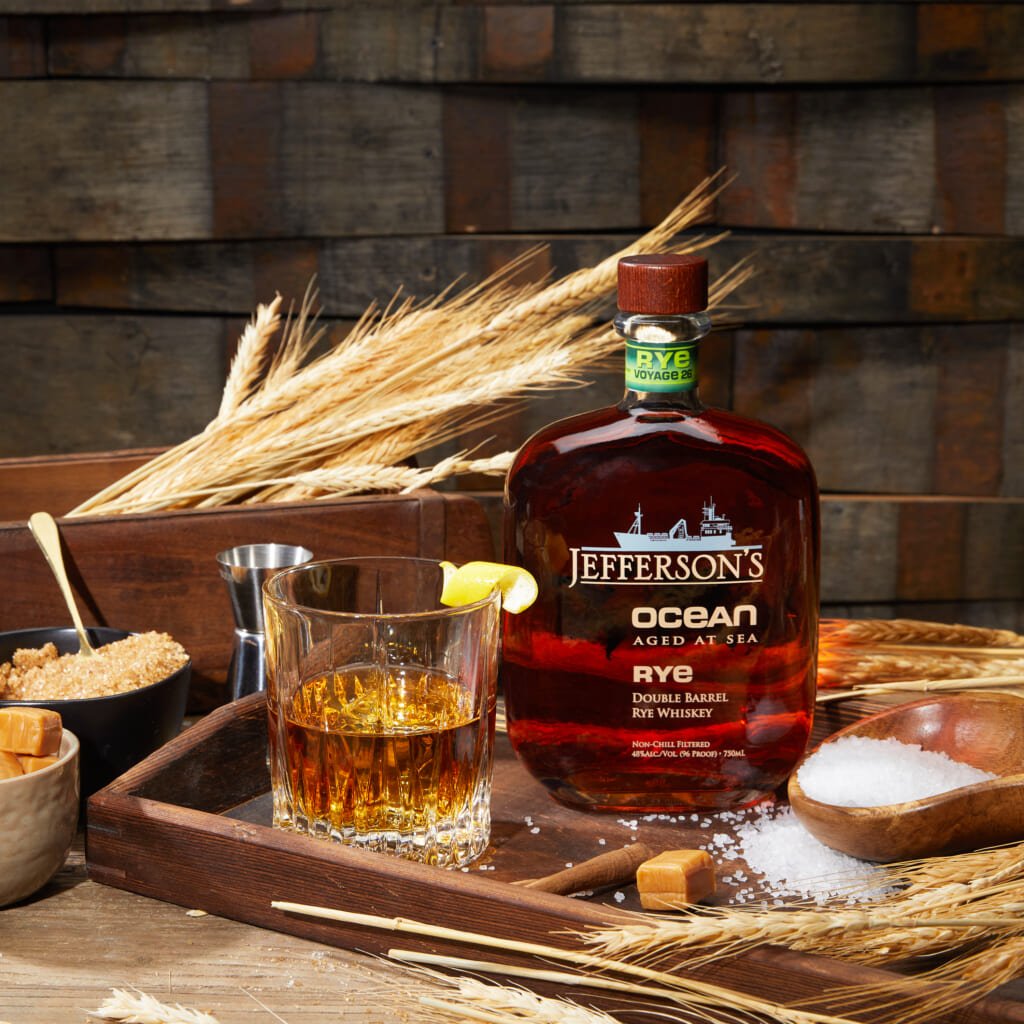 "The unpredictability of the ocean – and the way it affects our products – has always been intriguing to me, but this, combined with our double barreling process, made for a more robust profile, while the increased interactions with barrels and fluctuating air temperatures balanced the spice of rye. This aging process churns and treats our whiskey like no rickhouse could."
Just announced on Monday, Jefferson's Ocean Aged at Sea Rye is a relative bargain for $80 if you can find it at SRP.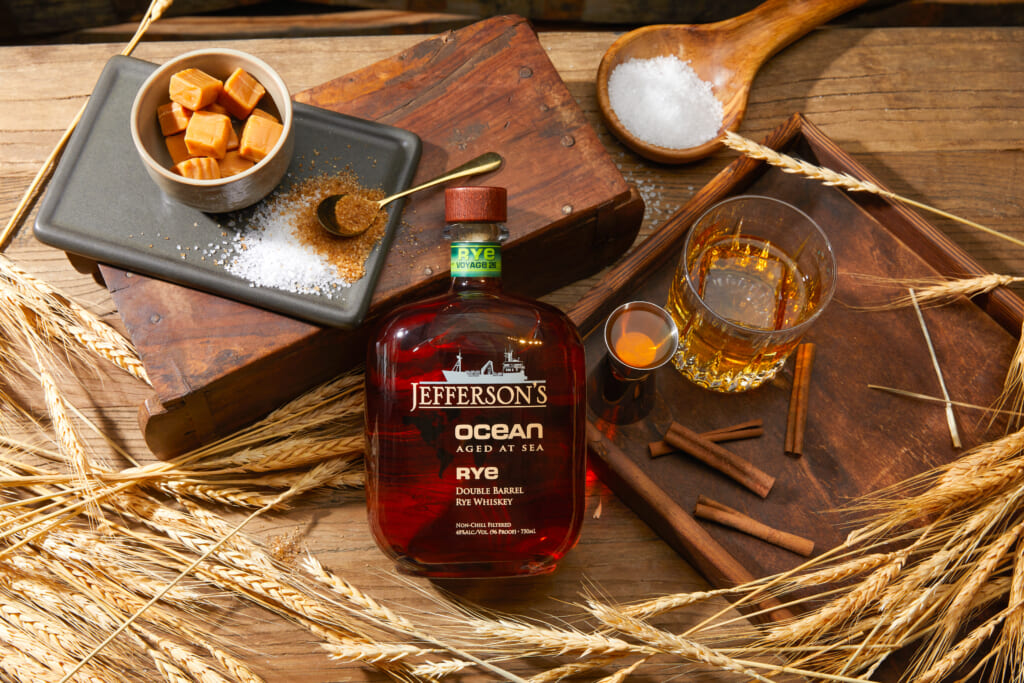 Follow Nicolas Stecher on Instagram at @nickstecher and @boozeoftheday.