Tabasco's New 'Diamond Reserve' Hot Sauce Comes in a Champagne Bottle
The limited-edition hot pepper sauce marks the company's 150th anniversary.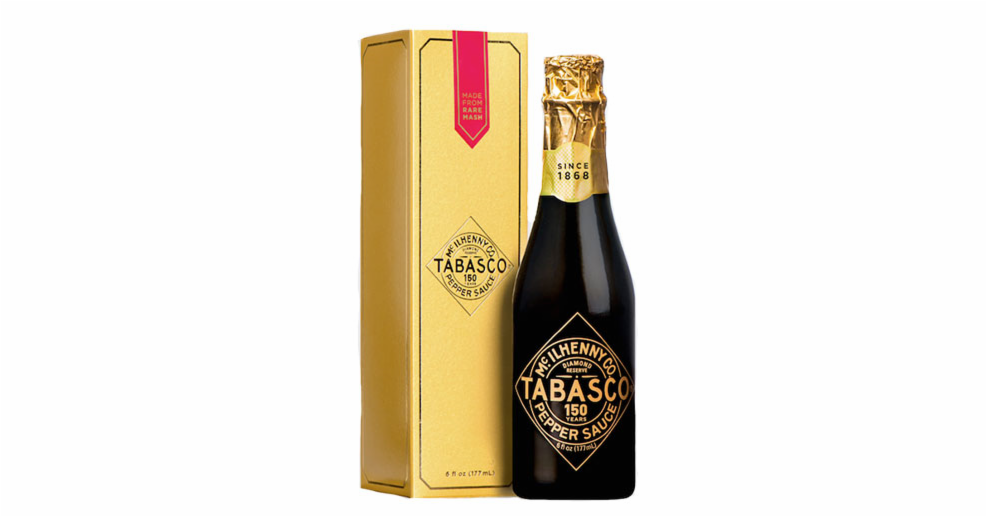 Tabasco
Tabasco has endowed bland food and Bloody Marys with its unique blend of titular peppers, salt and vinegar for 150 years, and the company is celebrating in style. 
The Louisiana-based hot sauce manufacturer is releasing a "Diamond Reserve" edition of the spicy condiment in a swanky champagne bottle topped with gold foil. 
Tabasco has further details: 
This celebratory, limited edition TABASCO Diamond Reserve Sauce is made from a selection of the finest tabasco peppers on Avery Island, chosen for their superior color, texture and robustness.

These peppers are mashed with a small amount of salt, then aged – some for up to fifteen years – and blended with sparkling white wine vinegar.  
It may look pricey, but a six-ounce bottle will only set you back a mere $35. Given how quickly Tabasco sold out of its super hot Scorpion sauce, we'd recommend interested parties place their Diamond Reserve orders pronto. 
h/t: Thrillist