The Best New Scotches To Try Now
Sample these fantastic scotch whiskies from Glenfiddich to Chivas Regal.
"There are late-night whiskies, there are afternoon whiskies, and arguably, there are breakfast whiskies," said Charles MacLean, the legendary whisky writer among whose many books, Whiskypedia is currently my favorite pocket reference. These thirteen Scotches––some new and some newly available in the US––cover all three of MacLean's categories, and it's the perfect time of year to cozy up with a dram of Scotch.
"Dram" is a word you see a lot in Scotch write-ups, and me using it as an American is probably as annoying as me saying "mate." The word originated in the Ancient Greek "Drakhme," in reference to coins, and eventually made its way through Europe as a measure of weight, and on to Scotland, where it now means a pour technically 25ml or 35ml (.8 or 1.18 ounces), but often what constitutes a dram is at the discretion of whoever's pouring.
To fully appreciate Scotch, add a few drops of water and drink it neat in a Glencairn glass. If you just want to enjoy it on ice without picking apart the flavor profile and nose, I recommend the clear ice spheres you can make at home with a Wintersmith Phantom ice mold, because not only does clear ice look professional, but it's also slower to melt than standard ice, so it won't dilute your whisky as quickly.

And if you take it on the rocks, consider investing in a quality crystal tumbler like this Richard Brendon double old fashioned glass. It will elevate anything you pour into it.
Single Malts
Bruichladdich Octomore 12.2
Bruichladdich Distillery is known for their creativity, and the Octomore series exemplifies that. Heavy on the peat smoke and bottled at cask strength, Octomore expressions demand your attention. This particular variation is aged three and a half years in ex-American oak casks, and then given a dose of fruit with 18 months in ex-Sauternes casks.
"Our .2 offers an alternative maturation, this time with a sublimely balanced ex-Sauternes Profile," said Adam Hannett, Bruichladdich's head distiller. The experience is intense smoke, like a campfire on the nose, but when you sip it the Sauternes influence makes for a smooth and balanced finish that'll make you forget the high proof. $280
Highland Park 15 Viking Heart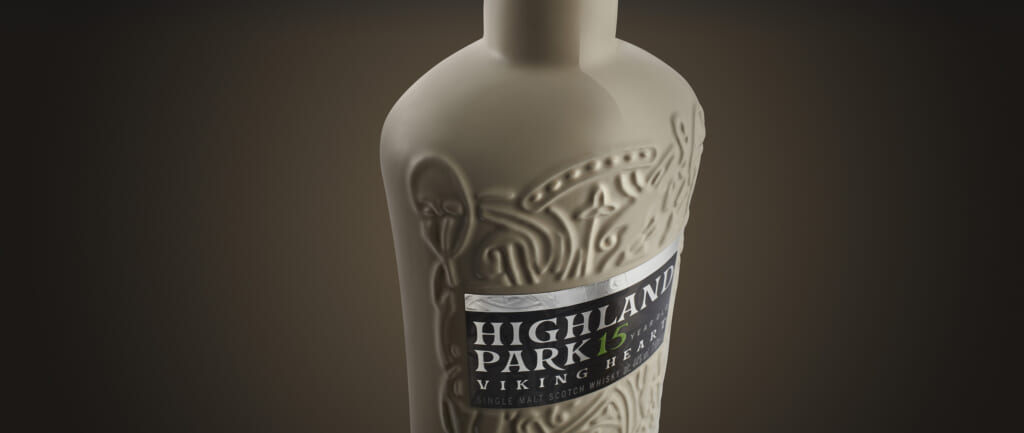 A new permanent edition to the Highland Park lineup released in late 2021, the ceramic bottle was inspired by old earthenware bottles once used to store Scotch, and makes this a unique addition to a home collection or a great gift. As for the stuff inside the bottle… a mix of sherry-seasoned oak casks create a mix of warm, dry spice with vanilla. This translates to a rich flavor perfect for those who want deep complexity without peat smoke. $100
Aberlour Casg Annamh Batch 5
Aberlour is a Speyside distiller with a wonderful range, and I'm a fan of their easy-drinking 12-year and their iconic 16-year. Their Casg Annamh is a well-priced batch release, and the name means "rare cask" in Scottish Gaelic. It's non-chill-filtered for a satisfying texture, and aged in American oak and Spanish Sherry casks.
The nose and the palate are rich with bananas foster, candied orange, and ginger––yet without being sweet. And the finish is long and warming without being heavy. It's a Scotch I would pair with a dessert or cheese course. $60
X by Glenmorangie
If you prefer to take your whisky in cocktail form, the new X by Glenmorangie is blended specifically to have a bold flavor that stands up to other elements in the drink.
Drawing on a range of different whiskies from different cask finishes, the blend was created to be sweeter and richer than the typical Glenmorangie, with flavors of vanilla, orange, and pear bold enough to push through your cocktail's flavor profile. That said, still perfectly fine to just sip it neat. $37
Benriach Smoke Season
A dose of smoke from a distillery and a region (Speyside) not normally known for peat. But it helps illustrate the fact that the regional distinctions are blurring more and more in Scotland.
The Highland Peat is different from the peat of Islay, where smoky Scotch traditionally hails from, adding a uniquely sweet smoke character to Benriach's typical orchard fruit characteristics. Master Blender Rachel Barrie's seasonal smoky expression is double-cask matured, and bottled at 52.8% ABV. $80
Arran Barrel Reserve
This Barrel Reserve no age statement (NAS) single malt comes from the only distillery on the Isle of Arran. Light, smooth and fruity, this is an ideal daytime or afternoon Scotch (or a very interesting breakfast).
To me it has a nice balance of the vivacity of a younger spirit alongside the nuance of one that's spent a bit more time in the cask. I'm also partial to the modern elegance of the label—in a a category where branding usually leans on the past, Arran looks like something new. $54
Bladnoch Vinaya
This well-priced no age statement (NAS) entry point into Bladnoch is aged in first-fill bourbon and first-fill sherry casks, imparting rich flavor to this well-balanced single malt named for the Sanskrit word for respect and gratitude––in this case for the distillery's founders. It is the only Lowland scotch on this list, a region known for smooth and light single malts, and is light and floral with hints of chocolate. $50
Ardbeg Fermutation
This just-dropped limited edition 13-year-old Ardbeg is the longest-fermented batch of whisky in Ardbeg history. In 2007, a boiler broke at the distillery and the solution was to open to lids on the washbacks (the containers where the fermentation takes place) and let it ferment in the open air for three weeks instead of the usual 72 hours.
This led to a "uniquely zingy" profile unlike any Ardbeg has ever produced. It's $199, but you can only buy this if you join the Ardbeg Committee (free to join). And "zingy" it is, with a nose that demands attention and a flavor profile ranging from smoky to fruity, to zesty. $199
Bunnahabhain 12 Cask Strength
Bunnahabhain (aka 'Bunna') is known for producing unpeated Scotch on an island (Islay) known for its peaty whiskies, for the influence of Sherry casks, and for their satisfying non-chill-filtered texture.
Tasting the 12-year at cask strength (55.5% abv) intensifies Bunnahabhain 12's signature spice, black pepper, and cinnamon notes, and gives it a richer texture in the mouth. The Cask Strength 2021 edition will soon be available in retailers in many US states, but if you can't get your hands on it, go for the excellent 12-Year. $99
Glenfiddich Grande Couronne
This lavish and opulent 26-year-old Single malt is aged first in Scotland, and then in French Cognac casks. Glenfiddich refers to it as the "crowning glory" of their Grand Series. Even the box is stunning, and the bottle looks like something you find on a shelf at Versailles. It has a nose that reminded me of Pear Eau de Vie, and the Cognac influence gives it a long and lingering finish. $640
Blended Scotch
It's important to dispel any sense that blended scotch is inferior to single malt. People who know Scotch love the blends just as much as the single malts.
"Those who become converted to Scotch Malt Whisky become very snooty about blended Scotch, but I'm a great fan of it," said Charles MacLean, whose go-to Scotch is Johnnie Walker Black.
One of the simplest ways to understand blended Scotch whisky is to think of it as the reverse of how Bourbon is made: "The big difference between Scotch and Bourbon is that the Scots distill grains, then let it mature, and then blend," said Hans Offringa, author of Field Guide to Whisky. "Americans blend the grains first, then distill and mature it."
So, you shouldn't judge a mixed-spirit Scotch any more than you would judge a mixed-grain Bourbon.
Johnnie Walker High Rye
Johnnie Walker's newest offering is a mixture of single malts married with Rye, Barley and Wheat whiskies. This is a well-priced easy sipper, with a nose of sweet wood and vanilla, a taste of green apple, toffee, and dried clove, and a very dry and lengthy rye finish. If you like that tannic hit of rye in your whisky, High Rye delivers on its promise. $33
Chivas Regal Mizunara
Originally released in Japan in 2014, this blend is finally becoming more widely available in the US. The influence of the pricey and porous Japanese Mizunara Oak––which must grow 200 years before its suitable to be made into barrels that fetch thousands of dollars apiece, compared to hundreds for a new Bourbon barrel––imparts layers of honey, hazelnut, sherry, clove, and ginger to the Chivas house blend. $48
Compass Box Orchard House
Orchard House is the newest addition to Compass Box's core lineup, and it's a refreshing and buoyant blend suitable for any climate. Charleston Barman Jayce McConnell described Orchard house as "promiscuous with food," and said that it "speaks to whiskey lovers of all paths" and belongs in any serious collection. "It's hard to think of anything I wouldn't enjoy with this whisky," said McConnell. $50