The Best Winter Beers To Try Now
Sip on limited-edition ales, winter warmers and killer cold weather brews.
Curating the perfect beer fridge can feel like a never-ending quest, one that shifts with the changing seasons (not unlike your menswear wardrobe), but the best part of the journey is, well, the quest… right?
The best winter beers offer an aspirational benchmark at times: It's easy to get carried away with limited-edition stouts, seasonal ales, barrel-aged beers and more. You'll find more than a few of those in our lineup of winter's best brews, but there are also some downright reliable sippers in the mix, too.
While there's a time and a place for "light and tight" summer beers, we say you should take this time to indulge a little, lean into the season's richer flavors and embrace the warmth of a decadent winter beer on a frosty night. Dry January will be here in no time, so for now, raise a glass filled with one of the best beers for winter.
Sierra Nevada Celebration Ale
The yearly return of Sierra Nevada Celebration is rightfully *ahem* celebrated by just about anyone who loves beer, because it's about as fresh and coveted as it gets. Newly harvested Centennial and Cascade hops are brewed right away to capture maximum flavor and aroma, making for a beer that doesn't linger for long on shelves (and cans will soon be in short supply in your own fridge, too). $10.99/6-pack
Anchor Brewing Christmas Ale 2022
For nearly 50 years, Anchor has delivered a holiday beer worthy of celebration, tweaking the recipe ever-so-slightly with each season–and delivering unique, visually appealing, classic bottle art each year. Anchor's Christmas Ale is a brewery staple worth collecting (once you enjoy the sumptuous brew within the bottle itself, of course). $13.99/6-pack in select markets
Rogue Santa's Private Reserve
Hey, even the big man enjoys a beer from time to time, right? The good news is, this hotly anticipated yearly release from West Coast brewery masters Rogue sticks around through February, and this winter ale is unique enough to impress even the most seasoned sipper. This year's edition was dreamed up with Portland confectioner Honey Mama's, boasting flavors of tangerine and chocolate. $17.49/4-pack
Bell's Bright White Winter Wheat
In search of a beer that's a much lighter change of pace from the season's heavy, dark beers? Bell's brewed up a refreshing wheat ale with notes of cloves and fruit, the sort of beer that won't weigh you down this season. If you enjoy Bell's Oberon in the spring and summer, you've just found a favorite seasonal option for winter from the famed Michigan brewer. $8.99/6-pack
Stone 26th Anniversary Imperial IPA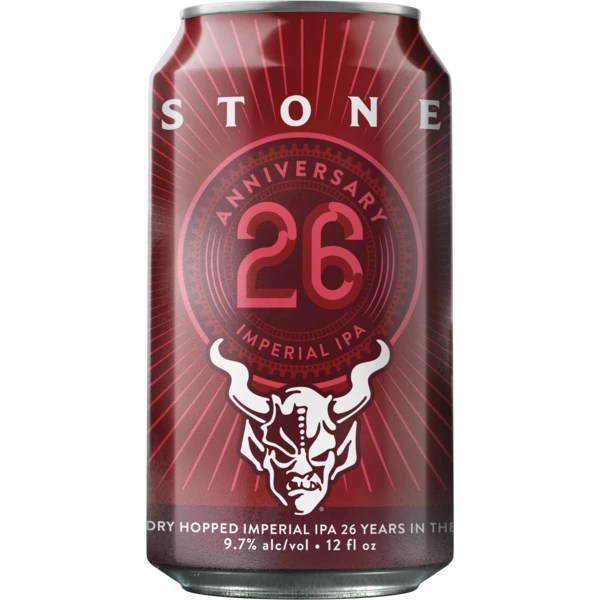 If you simply can't get enough hops, and if you simply can't get enough of the bold, assertive flavor profiles brewed up by OG craft beer pioneer Stone, then this celebratory Imperial IPA is the beer for you this winter. It packs a serious punch at 9.7 percent ABV, with a deep kick of Centennial hops for an even more intense version of Stone's flagship IPA. $20/6-pack
Boulevard Nutcracker Ale
For a limited time only, secure another treasured holiday ale, this one boasting a deep amber color and Chinook hops for a touch of spiciness. The combination plays well, of course, with a touch of molasses on the palate. The result is a true winter warmer meant to be savored among friends and family. $8.99/6-pack
Cigar City Brewing Cosmic Crown
Cigar City's Jai Alai IPA is a juicy hit of hops and a game-changing IPA to this day, but have you considered other brews from the famed Tampa outfit? Cigar City's Cosmic Crown is a fitting change of pace and done in a way that's entirely unique to the Sunshine State. The key is using Galaxy hops for a touch of passionfruit character in this Belgian-style strong golden ale. The effect is quite literally intoxicating at 9 percent ABV (imbibe responsibly).
Who knew a Florida brewery could produce such a fine beer for winter? Consider yourself among the enlightened. $14.99/6-pack
Lagunitas A Little Sumpin' Sumpin'
Don't forget about the tried-and-true classics this season, like long-running fan favorite A Little Sumpin' Sumpin', what with a breezy hop bite and the body of a smooth-drinking wheat ale. Think of it like a consistent cold-weather sipper you can have on hand in your beer fridge at all times–be it a holiday shindig or as a go-to during a fierce winter storm. $11.99/6-pack
New Belgium Oakspire
The worlds of beer and bourbon collide in impressive fashion in an exceptional winter brew that's touted by New Belgium as a "beer for bourbon lovers." It's tough to argue with that sentiment, given the fact that the famed Colorado brewer teamed up with Four Roses once again. The partnership dates back to 2018, and uses a proprietary infusion method to harness distinctive, rich flavors from coveted Four Roses bourbon casks. It's nearly the perfect winter sipper on a frigid night. $14.99/6-pack
Firestone Walker Wookey Jack
Firestone Walker's Wookey Jack swerves ever so slightly from classic winter beers, thanks to a touch of Caraway malted rye for a deep, toasty flavor. At the same time, Citra hops add some fruity balance to the equation, and Midnight Wheat delivers a dash of sweet softness, too. The result is a remarkable beer, one that's been in the brewery's arsenal for a decade now. $12.09/6-pack