The Last Drop Kentucky Straight Whiskey Blend Is A Rarefied Collector's Bottle
The 121-proof limited edition whiskey sells for an eye-watering $4,000-per-bottle beginning in October.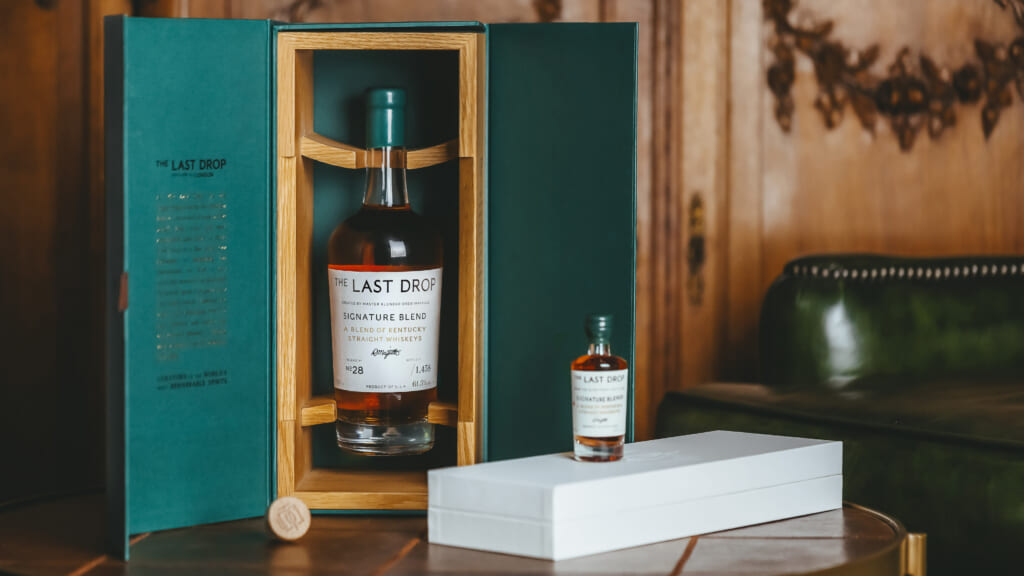 The Last Drop Distillers of London just dropped another covetable luxury whiskey with the release of The Last Drop Signature Blend of Kentucky Straight Whiskeys.
Created by Sazerac Master Blender Drew Mayville, the special edition spirit is an exquisite blend of vintage straight bourbon and rye whiskeys. Just 1,458 bottles will be released worldwide, with the $3,999 bottle offered stateside beginning in October.
Mayville sought to create an ultra-rare whiskey for the most discerning of Kentucky bourbon and rye connoisseurs by preserving extremely small quantities of his favorite whiskeys from Buffalo Trace Distillery to create the new, 121-proof bottle.
Mayville tasted more than 40 different vintage bourbons and ryes before crafting the blend, concocting multiple combinations before arriving at the final product.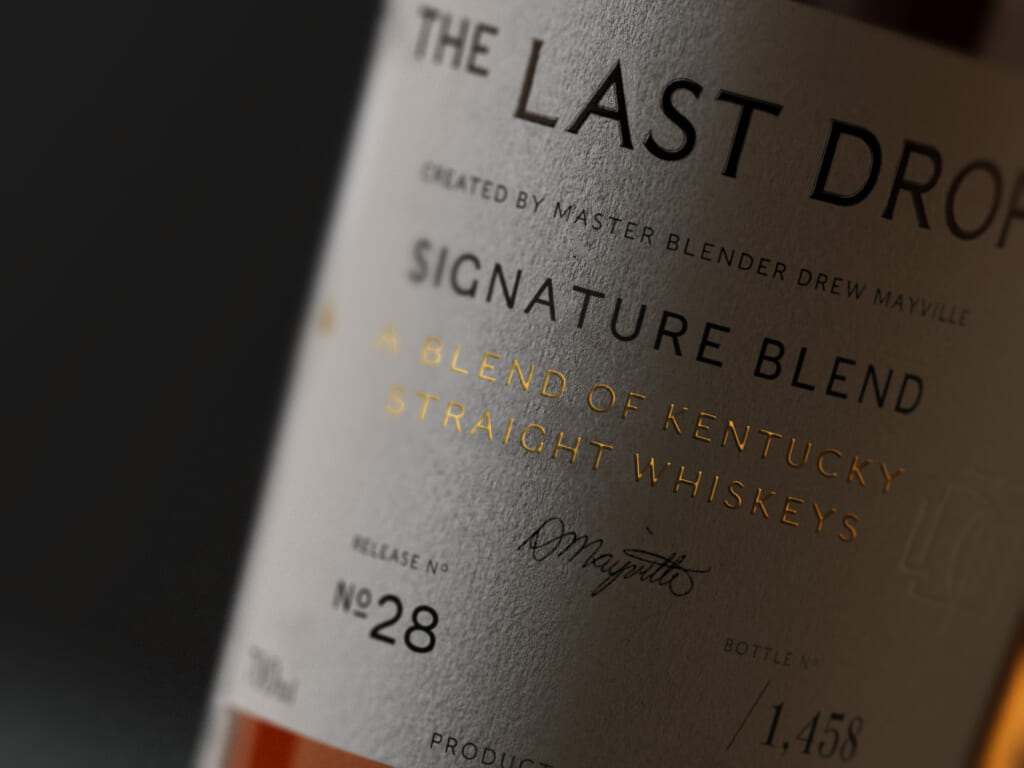 Each example is individually numbered and arrives in a bottle that's suspended in an oak frame within the brand's signature green leather case, along with a 50ml mini-bottle, a certificate of bottling and a pocket-sized tasting book.
The bespoke blend follows The Last Drop Distillers first Signature Blend: a 50 Year Old Blended Scotch Whisky created by Master Blender Colin J.P. Scott.