Where To Eat, Drink And Play in Barcelona
The best tapas, drinks, architecture and adventure on Spain's Catalan coast.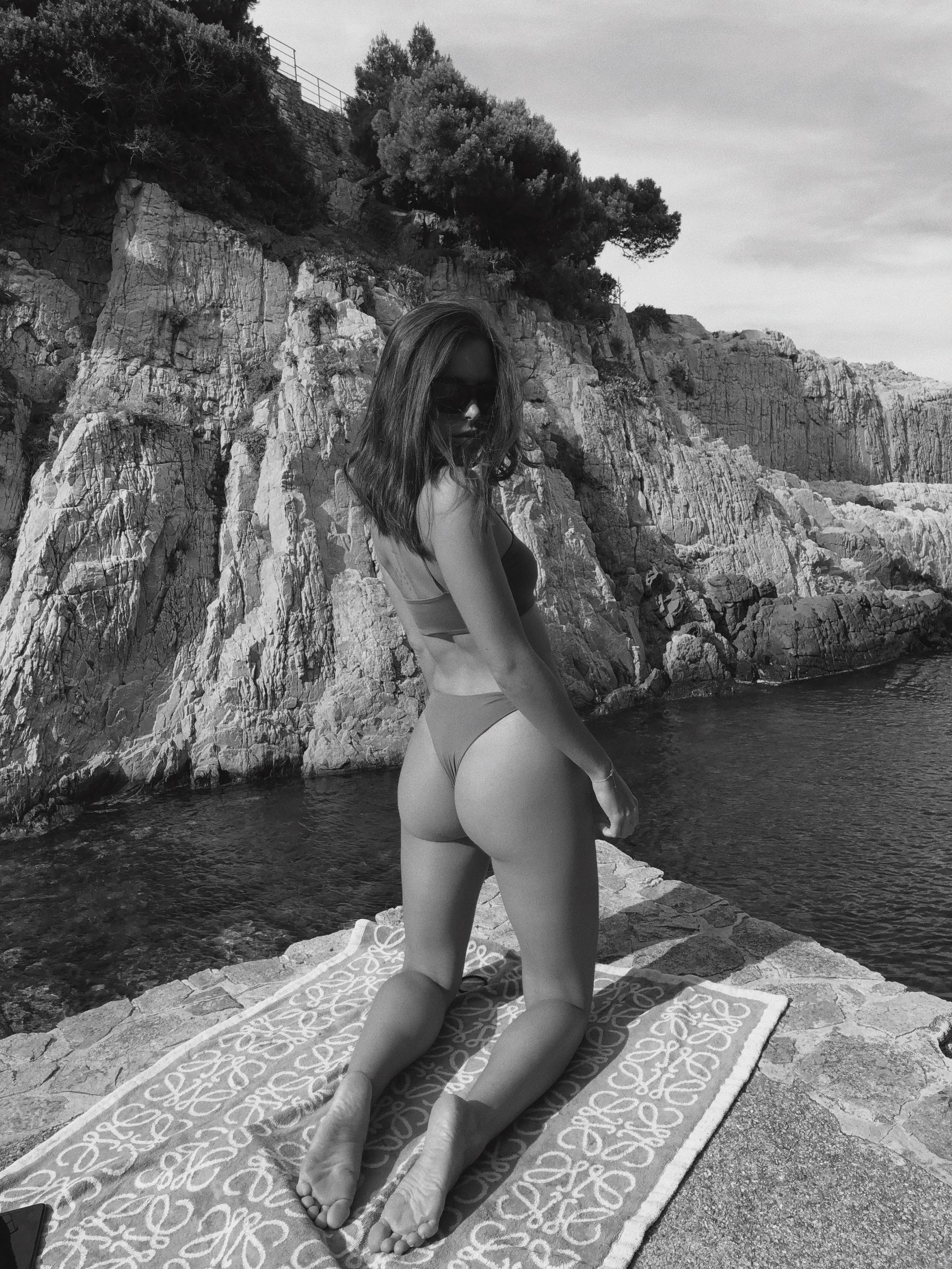 Barcelona, the Catalan capital of Spain, is a rich and varied buffet for the senses: easily explorable, stunningly beautiful, by turns graceful and gritty. 
It is a place to be strolled, sipped, and savored. And the best way to do it is on the coast. Yes, there's a shortlist of cultural can't-misses and must-sees in the heart of the city, especially the modernist-meets-surreal work of architect Antoni Gaudí. 
But beyond that, glimmering in the distance, is the coastal zone where you can experience the best of the city, from ancient historical sites to an ultramodern superyacht marina and club at Port Vell (Old Port), within a walkable mile or so.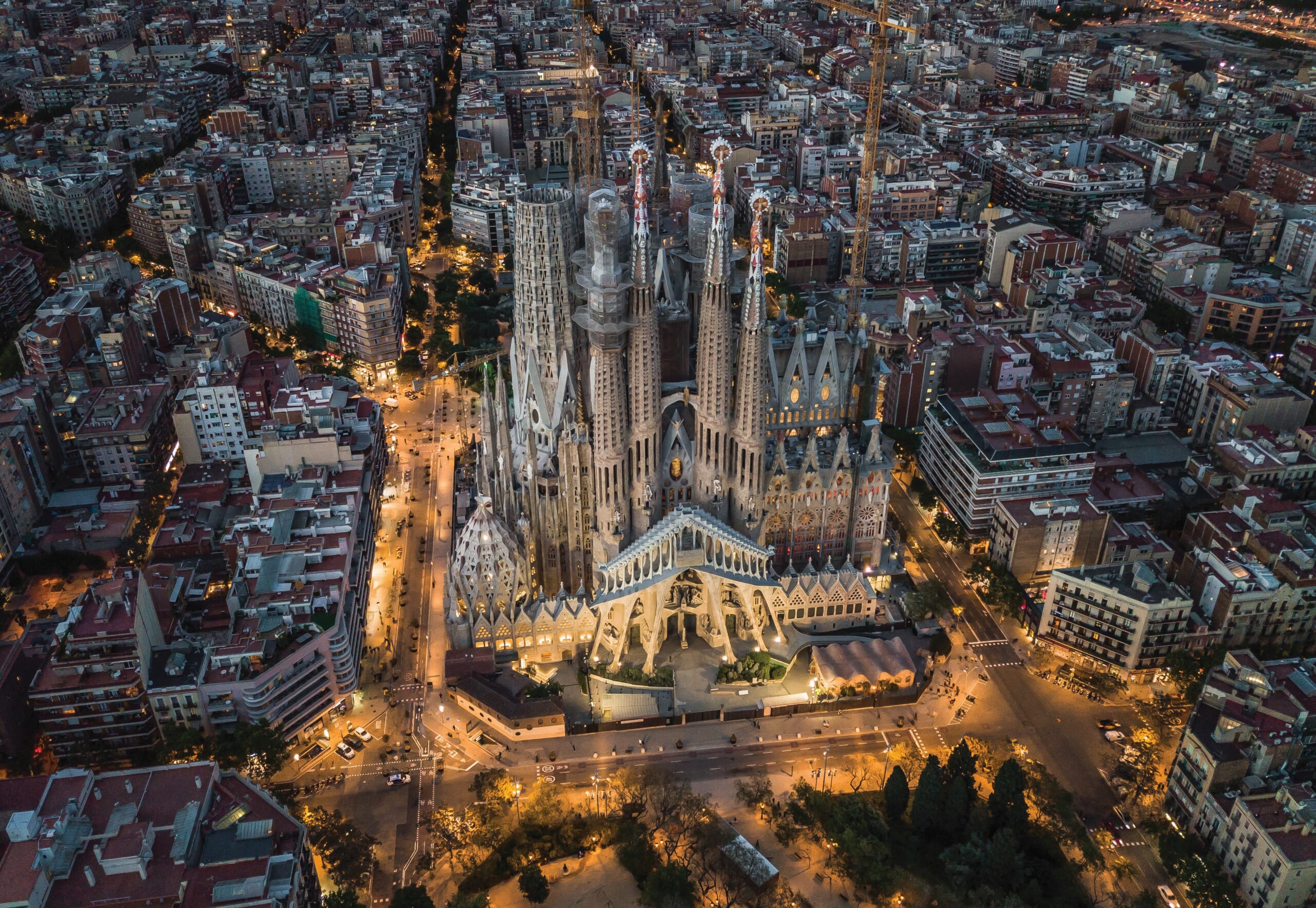 Begin your approach on Las Ramblas, the grand albeit overrun thoroughfare best used as a gateway to the sea. Turn and walk through the Barri Gòtic, home to everything from Roman ruins, molecular gastronomy restaurants, tenements, and tattoo parlors. It's intense in the way only a port neighborhood can be and sets you up for more contrasts that await on the coast. 
Despite these varied layers there will always be two main constants in Barcelona: tapas and art. Pay your respects to these traditions with a double dose on the historic Carrer de Montcada. 
Here a museum dedicated to Spain's original bad boy Pablo Picasso sits just down the street from one of the city's finest tapas bars, El Xampanyet, where the house cava and a plate of pulpo (octopus) doused with olive oil and spiked with pimentón will ground you. 
Make your way to tree-lined squares like the Plaça de la Barceloneta, the site of the 18th century Sant Miquel del Port church. And leave your piety here as you head to the barrio Barceloneta. 
Here tapas and history give way to the sultry influence of Ibiza, which reveals itself in the barrio's clubs, on its beaches and at its marina. 
Global nightclub group Pacha holds prime real estate here just
steps from the sand (its founder is a Barcelona native). Here in the shadow of the massive Frank Gehry sculpture that marks the Olympic Marina built in 1992, you'll find modern Barcelona beach club life in full swing. Itinerant DJs hold court while club-goers sip champagne and nibble on globalist finger food. 
Back at Port Vell is Café del Mar Lounge Barcelona, the local outpost of Ibiza's pioneering '80s nightclub. The sprawling 13,000-square-foot multilevel club is known for its palm tree- and lounger-lined pool deck that hosts legendary day parties. Back by the beach is the arcing W Barcelona, a shining example of Iberian modernism jutting seaward where the Wet Deck Summer Series of parties affords guests sweeping views of the city and the sea. 
While the port remains a commercial hub, in recent years it's become a gathering place for the superyachts of the Mediterranean. Barcelona is one of the few European cities that offers the array of nightlife and culture within such close proximity of the harbor. 
The OneOcean Port Vell development has become a premier Mediterranean mooring for superyachts, and recently sold a 525-ft. berth to a private client, big enough to accommodate one of the largest yachts in the world. The yachtless need not worry about getting a taste of this quintessential contemporary luxury Barcelona experience, however. 
The bar affords close up views of the yachts and come May, the venue is host to the annual Superyacht Show where ticketholders can gain access to the finest vessels in the world, whose owners gather to show off and live it up on the coast of this superlative city. 
Gaudí's Barcelona
The famed architect's work is the city's most recognizable signature.
While some cities are fortunate enough to have developed a unique architectural identity, few can give so much of the credit to a single man. When it comes to Barcelona, however, there's no question that it's truly the city of Antoni Gaudí. 
Prior to his death in 1926, Gaudí designed many of the city's greatest architectural landmarks, including Park Güell, Palau Güell, Casa Milà, Casa Vicens, Casa Batlló, the crypt in Colònia Güell, and his work on the Nativity façade and crypt of La Sagrada Família basilica.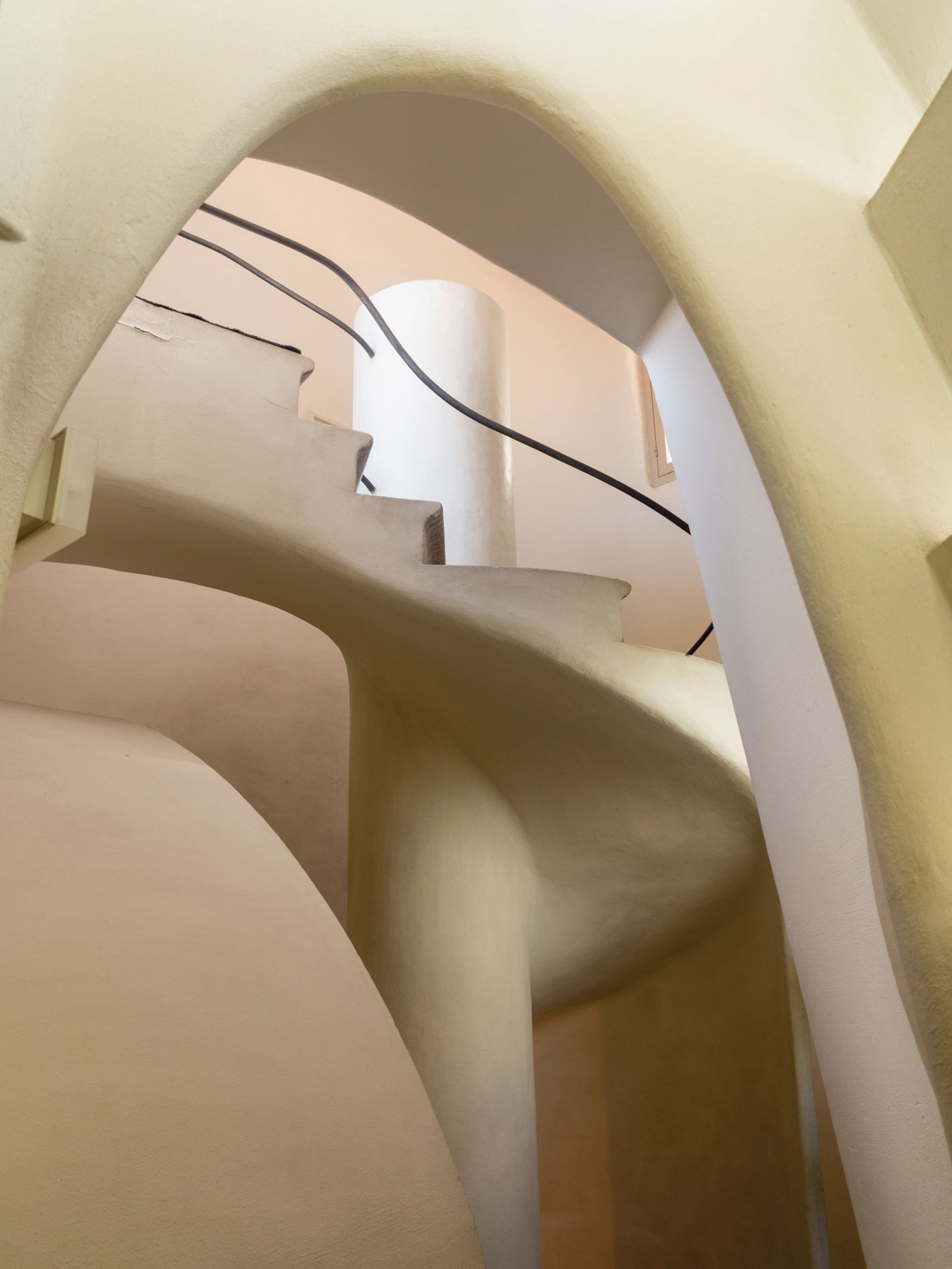 While technically still unfinished, the basilica, begun in 1882, is a prime example of what makes Gaudí's work so entrancing. Its balance of the natural and artificial, and the manner in which it uses whimsical and playful lines and shapes despite the inherent gravity of the stone, is striking. But it's this very playfulness and willingness to use the abnormal, unpredictable or even absurd that attracts us most. 
Casa Batlló must be considered one of the most eye-catching architectural designs in the city. Wherever one's eye wanders, there is wonder to behold. 
Bright colors and shapes, inspired by marine life, cover the structure's façade, which in itself is a twisted, playful design of curved balconies and rounded subtle archways, with both traditionally rectangular and purposefully imperfect oval-shaped windows. 
Barcelona, Drink by Drink 
From experimental G&Ts to a vermouth bar revival, a roundup of the city's rich and varied cocktail culture.
The key to understanding Barcelona's cocktail culture can be found in a glass of vermouth. 
In Barcelona, vermouth—or vermut, as it's known in Catalan—is much more than a mere supporting component in a martini, it's a way of life. To sip the drink in one of the city's scores of vermouth bars is to partake in a communal ritual that punctuates the day, where locals pause to share a drink and a bite together. 
In the States we might call this day drinking, but in Barcelona locals simply call it living. And a visitor to the city would do well by imitating them. 
Morro Fi in the Eixample neighborhood is the platonic ideal of a vermouth bar: tiny, low key, and obsessive in its commitment to the form. Here you will get a glass of herbaceous and complex vermouth rojo on the rocks, possibly with a slice of orange or a skewered olive. It's low alcohol enough that you won't get drunk if you have more than one. 
You'll find the drink to be almost savory and that as such it goes well with the tapas on offer like pickled vegetables, briny anchovies, and fried potatoes. Can mixology be mindful? Barcelona's vermouth bars are where such questions are best contemplated. 
Come evening, the artistry of drinking in Barcelona is expressed
in the city's ongoing love affair with the gin and tonic. At bars like Bobby Gin and Elephanta, the G&T is not a speedy cocktail to order when you're not feeling especially adventurous, but a multifaceted drink with near infinite variations. 
In bars across the city, varying brands of artisanal tonics are paired with just the right gins, garnished to emphasize the flavor profiles of their constituent components, and often served in oversized goblets. All the better to intensify the aroma of the botanicals therein. 
Like many great European cities Barcelona has found itself swept up in the speakeasy revival that got its start in the States. Paradiso is the city's standout speakeasy known for its secret entrance behind a refrigerator door in a sandwich shop called Pastrami Bar. 
Gimmicks aside, it's a fine, elegantly appointed bar, in which bartenders make stunningly presented world class cocktails: smoking pipes, tea service sets, and takeaway containers serve as glassware for concoctions that use super premium spirits and fresh juices, and are sometimes finished with an incendiary garnish. 
For more traditional cocktailians, Old Fashioned — Gin Tonic & Cocktail Bar, true to its name, bridges the dominant styles of Barcelona drinking: from obscurely sourced gin and tonics served in oversized goblets to multiple variations on the Bloody Mary. 
As you finish your day, raise a glass—goblet, pipe, or otherwise—to this unparalleled drinking city.
The Art of Late Night Dining
How and where to eat in Barcelona, where dinner increasingly blurs with nightlife.
It's been said that modernity has imperiled the Spanish tradition of late night dining, along with siestas and month-long vacations. But a number of spots around Barcelona prove that nighttime gastronomy is alive and well, particularly in the category of restaurant that blurs the line between food and fiesta. 
If you've never dined in Barcelona before, you must first pay homage to the fathers of the modern Iberian gastronomic boom, Ferran and Albert Adrià, at the latter's Michelin-starred, ever-popular, listtopping restaurant Tickets. Without them there might be no foamed sauces, no tweezers employed in the construction of sculptural and whimsical dishes. 
There's perhaps no more clever or delicious a culinary joke than the Adriàs' signature spherecized olives, in which the green fruit is pureed and juiced, then reformed again into an olive shape that immediately melts in your mouth, somehow more purely olive than it was before. The energy and colorful decor of the space lend the meal a theatrical and almost circus-like vibe. 
You know you're in Barcelona when a restaurant's posted hours are 8:30 pm to 6:00 am. Things start late here, and at the hybrid res
taurant/disco El Cinco they end very late. In other cities a clubby restaurant would have food as an afterthought, but here it's prepared by a chef, Josep Armenteros, who has staged and cooked with Spanish legends. 
His menu is unabashedly hearty and luxurious: Spanish tortilla is truffled, scallops are enriched with pigs feet. The better to fuel the patrons who head down to the basement to dance until the sun comes up. 
Continue the subterranean theme in the Cabaret located beneath Ian Schrager's new Barcelona Edition hotel in the charming El Born neighborhood. The underground supper club is just one of many revelry-friendly food and drink options in the hotel, all of which are overseen by former Adrià Projects Creative Director Sebastián Mazzola. 
The hotel is also home to the Punch Room, a speakeasy-style lounge that offers late-night small bites, billiards, and oversized punch bowls. 
While all-night dining and dancing is the norm in Barcelona, conversely all-day restaurants are a rarity. 
However should you find yourself famished during the dark hours between lunch and dinner, the clubby Batuar restaurant at the Cotton House Hotel has you covered, with a full cocktail list and eclectic menu of hangover food — which, trust us, you will need.