The World's Best Latin American Restaurants, Ranked
This year sees the prestigious list expand from the Top 50 to 100 and the culinary crown recaptured by a superstar Peruvian chef.
This week chefs and restaurateurs from across the Americas gathered in the historic city of Mérida, the state capital of Yucatan, to celebrate the announcement of Best Restaurants of Latin America for 2022 by culinary media company William Reed.
Once the wealthiest city in the hemisphere, Mérida's colonial grid of cobblestone streets and sunbaked patina make it an ideal locale for the 10th edition of the Latin America festivities.
New for 2022 the prestigious list expanded from the Top 50 to revealing gastronomic destinations ranked 51 to 100.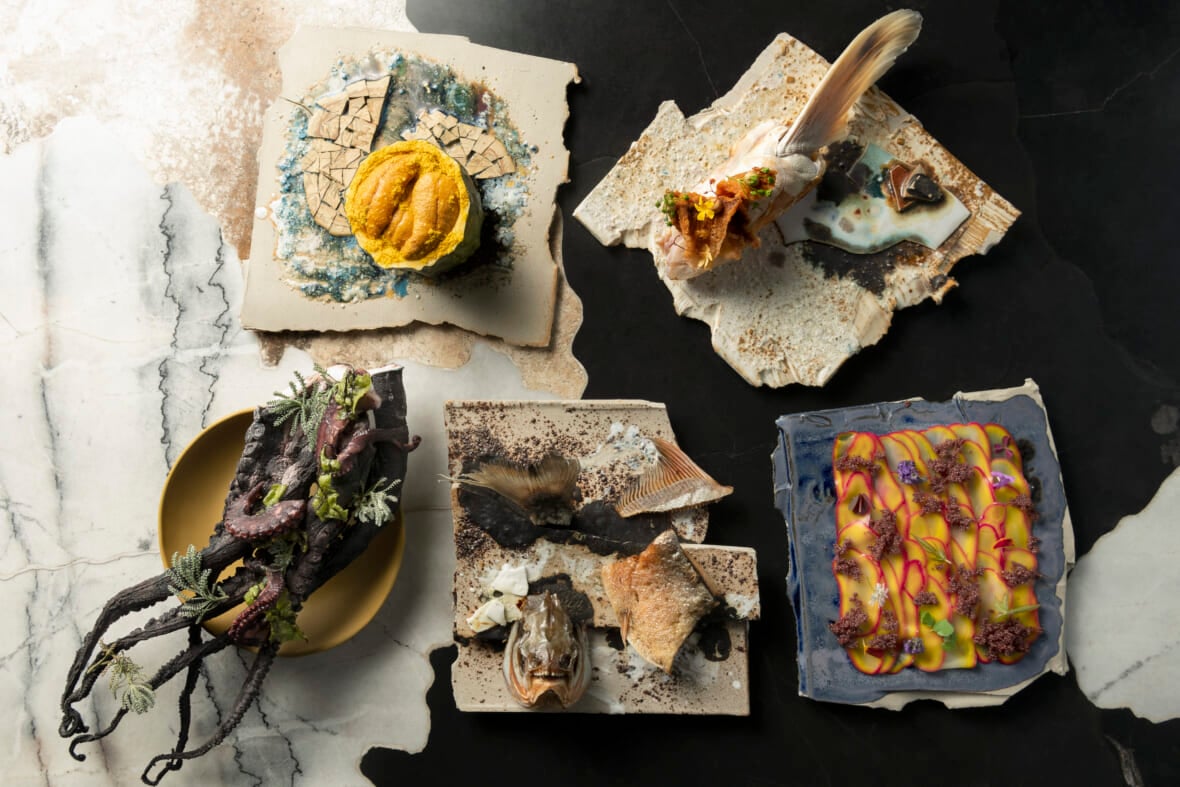 "I think the expansion brings freshness to the list. There's a lot people there who have been working a lot to receive some kind of recognition, so what the [Top 100] does is it brings a spotlight to these places," chef Alvaro Clavijo tells me. The young Colombian founded El Chato in his hometown of Bogotá six years ago, and this year was informed his celebrated outpost placed highly in the highly anticipated list.
"In the end I've heard a lot of places were struggling, especially since Covid, and now after the list came out they're fully packed," he continues with palpable gratitude. Last year El Chato came in ranked at No. 25—but this year, in a couple hours at a red carpet extravaganza, El Chato's name would be called not only in the Top 10, but No. 5 overall.
"I believe everyone's a winner, from the first to 100."
Joining the Latin American contingency are global superstars like Jordi Roca of Girona's Can Roca, Osteria Francescana's Massimo Bottura and Dabiz Muñoz, mastermind of Madrid's three Michelin starred DiverXO—and this year's acknowledged Best Chef in the World.
Ten restaurants enter the Top 50 for the first time, the highest debut being Fauna. The newcomer from the exploding culinary scene of Valle de Guadalupe, Mexico ranked No. 13, notching the Highest New Entry Award.
Mexico led the way with 12 entries spread across seven cities, followed by Brazil with 10 (including seven from São Paulo). But Peru brought the heavy artillery trailblazing with four entries in the Top 10, retaking the overall crown with Virgilio Martínez and Pía León's culinary masterpiece Central. (Check out MAXIM's deep dive into Central, Mayta, Maido and the entire Lima food scene.)
See below for the Top 10, and click here for Latin America's 50 Best Restaurants.
1. Central / Lima
Virgilio Martínez and Pía León – First No. 1 Since 2016
2. Don Julio / Buenos Aires
Pablo Rivero and Guido Tassi
3. Maido / Lima
Mitsuharu Tsumura
4. A Casa do Porco / São Paulo
Jefferson Rueda and Janaína Rueda
5. El Chato / Bogotá
Alvaro Clavijo
6. Maito / Panama City
Mario Castrellón – Highest Climber Award, Rising 36 Spots
7. Pujol / Mexico City
Enrique Olvera
8. Kjolle / Lima
Pia León
9. Mayta / Lima
Jaime Pesaque
10. Boragó / Santiago
Rodolfo Guzmán
Follow Contributing Spirits Editor Nicolas Stecher on Instagram at @nickstecher and @boozeoftheday.