These 'Unicorn Smokes' Are Some Of The World's Finest Cigars
Superior selections for discerning stogie smokers.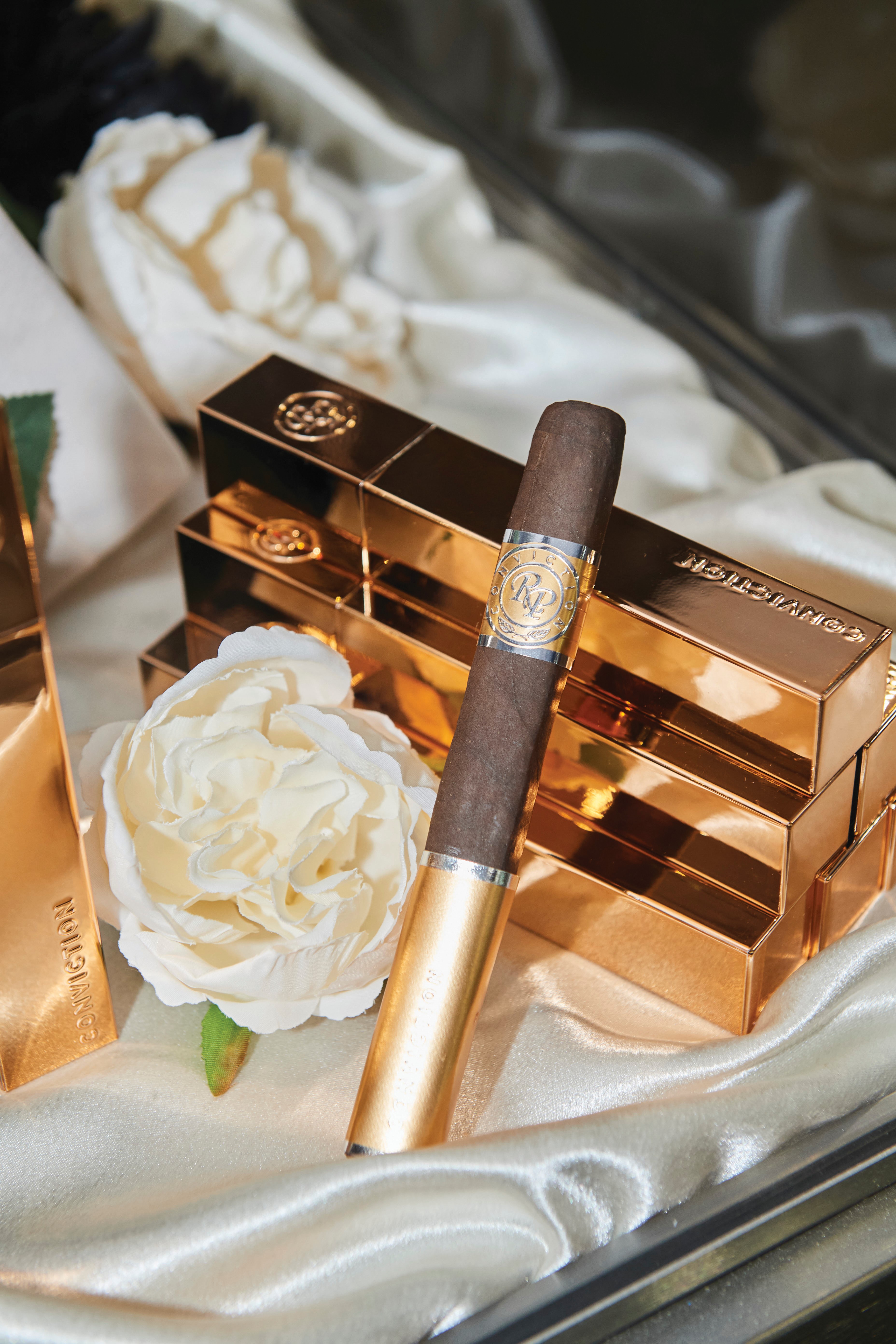 A report published earlier this year by market research firm Fact.MR estimated the current value of the luxury cigar market to be around $4.7 billion, and forecasted a $5 billion growth over the next decade. There are a number of factors that will likely contribute to higher numbers a decade from now; but one of the more interesting is the rise of what we might call "Unicorn Smokes"—incredibly rare and exclusive cigars costing $100 or more apiece.
Once quite difficult to find, and only available from the most iconic makers, lately more and more luxury cigar brands have been delving into their storehouses and offering these gems for well-heeled connoisseurs. To create these special editions and limited releases, brands are making use of the best tobacco in their stocks; and while not easy to come by, you can be part of the happy few lighting one up if you've got the right connections.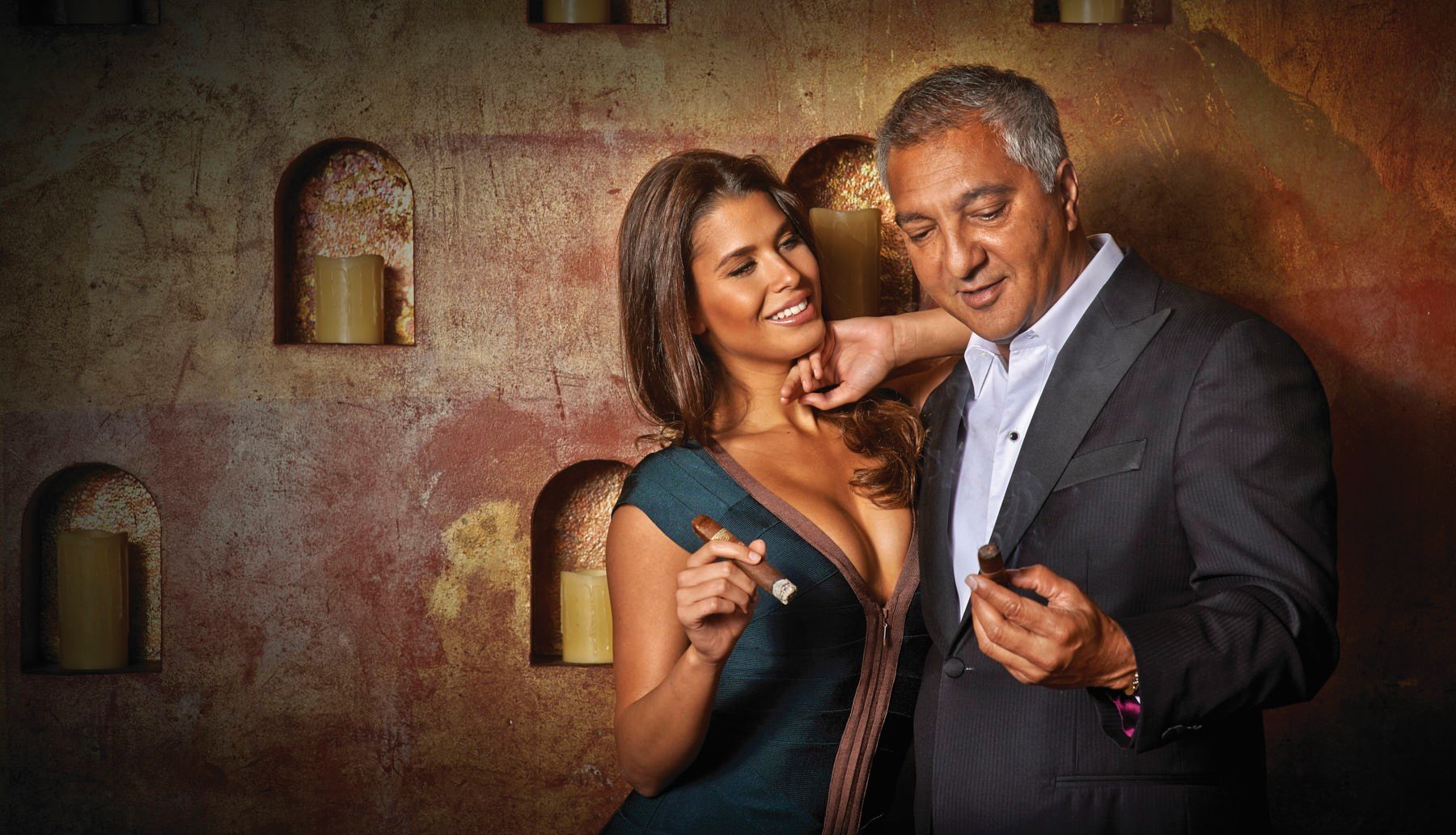 This year has seen the most $100-plus offerings ever, so there's never been a better time to invest and enjoy rarities like the new El Septimo Zaya Collection Kolosso Amethyst, priced at $110 apiece; Rocky Patel's recently debuted Conviction, the brand's most expensive cigar ever, made with the oldest tobaccos in their inventory, priced at $100 apiece; and that's just for starters. "We wanted to make something that screams luxury," as Patel told Cigar Aficionado.
Traditionally, prices of cigars costing $100 or often more per smoke (the "Century Club") have hinged on aftermarket demand— be they vintage Cubans, especially if properly maintained by respected tobacconists like Ajay Patel of London's La Casa Del Habano—or Cohiba's ever-in-demand Behike series, which could run into the realm of ridiculousness if you wanted them fast and conveniently, similar to the demand-based price hikes for whiskies like Pappy Van Winkle.
The closest equivalent to that elixir is probably the Davidoff Oro Blanco, which debuted in 2014 and goes for around $600 per cigar today. Look for Davidoff's Royal Release Salomon, which hit the shelves at $100 per stick in 2016, to follow the same trend in the years to come.
Both of these Davidoff smokes hit the three key points necessary to justify a three-figure sticker price on a cigar: the tobaccos used were rarer stocks of older tobaccos smoking exceptionally well; the cigars weren't something that could be replicated dependably in the future; and the supply was limited to a very small number of boxes a year—if future releases were even possible.
Old stock is at the heart of some of the best cigars on the market today; it's why the Padrón family's smokes are typically on the pricier side (the tobacco for their 1926 and 1964 lines are aged for a minimum of five and four years, respectively). It's why El Septimo's new Zaya Collection Kolosso Amethyst can command $110 apiece, with tobaccos aged 7-15 years—and that's about all the company shares with the public.
Novelties sometimes color these high prices. Take for instance the Daniel Marshall 24 KT Golden Cigar, which (for anyone lucky enough to own one) tends to end up as a paperweight for your humidor. Marshall makes some of the most beautiful humidors in the world, and he might very well make an incredible cigar as well, but for the fact that the smokes are covered in gold leaf. While it does light, draw, and burn evenly, who really wants to leave a pile of gilded ashes on the table at their local cigar lounge?
It's the same problem, sadly, that has brought some eyes suspiciously to the $300 The Oliva Serie V Roaring Twenties Super Limited Edition, which starts to bubble toward the top of the most expensive cigars you can buy in 2023. Oliva also employs Marshall's gold leaf, albeit on just the bottom third of these pretty smokes. If there's one spot-on stratagem in the world of ultra-premium cigars that must be acknowledged, it's when a cigar maker limits the production of their new hot item to only the best tobacconists.
Arguably the most famous example of this is the La Palina Goldie series, a sold-out-before-it-hits-shelves icon beloved by tastemakers in the know like the family behind Angel's Envy bourbon. La Palina limits Goldies to a single roller, but thankfully Rocky Patel opened Conviction up to four of their best rollers in their Nicaraguan factory, which yielded an initial batch of 5,000 boxes.
That the Conviction line is pricey isn't so surprising after you get a look at a box—the 10-count piano-lacquered affair doesn't even appear to display cigars when opened, instead presenting their high-end consumers with a row of what appear to be rose-gold bricks. Inside these square-ish tubos, the Conviction cigars (each a 6 ½ by 52 ring, box-pressed toro vitola) await adorned with deep brown, high-priming Mexican wrapper tobacco from the well-known San Andrés Valley—typically a sweet and spicy staple of fuller-bodied smokes.
Paired with Nicaraguan binder and filler to baccos, Conviction is the perfect example of Patel doing what Patel does best, this time with their very oldest tobacco stocks. And if you can't get your hands on Conviction, Patel's new ALR—for Aged Limited Rare—Second Edition Toro, and its Sixty Sixty, voted #1 Cigar of the Free World by Cigar Aficionado, are gorgeous smokes that clock in closer to the $20 mark and don't disappoint.
The top-shelf level of rarest tobacco is traditionally meant for the most special of occasions and not casual enjoyment, but the conversation is definitely changing as availability increases. The likes of Rocky Patel, El Septimo and Davidoff are making a good case for treating these limited-edition, three-digit smokes in the same manner as a rare Macallan cask release or a birth-year bottle of Blanton's bourbon—to be enjoyed as the mood strikes you.
Whether you see it as investment, indulgence or irrationality is a matter of taste; but one cannot make an informed decision until flame meets tobacco and the rest of the world melts away.