How The Aperol Spritz And The Negroni Became The Ultimate Italian Cocktails
Double your pleasure with everything you need to know about these iconic summertime drinks.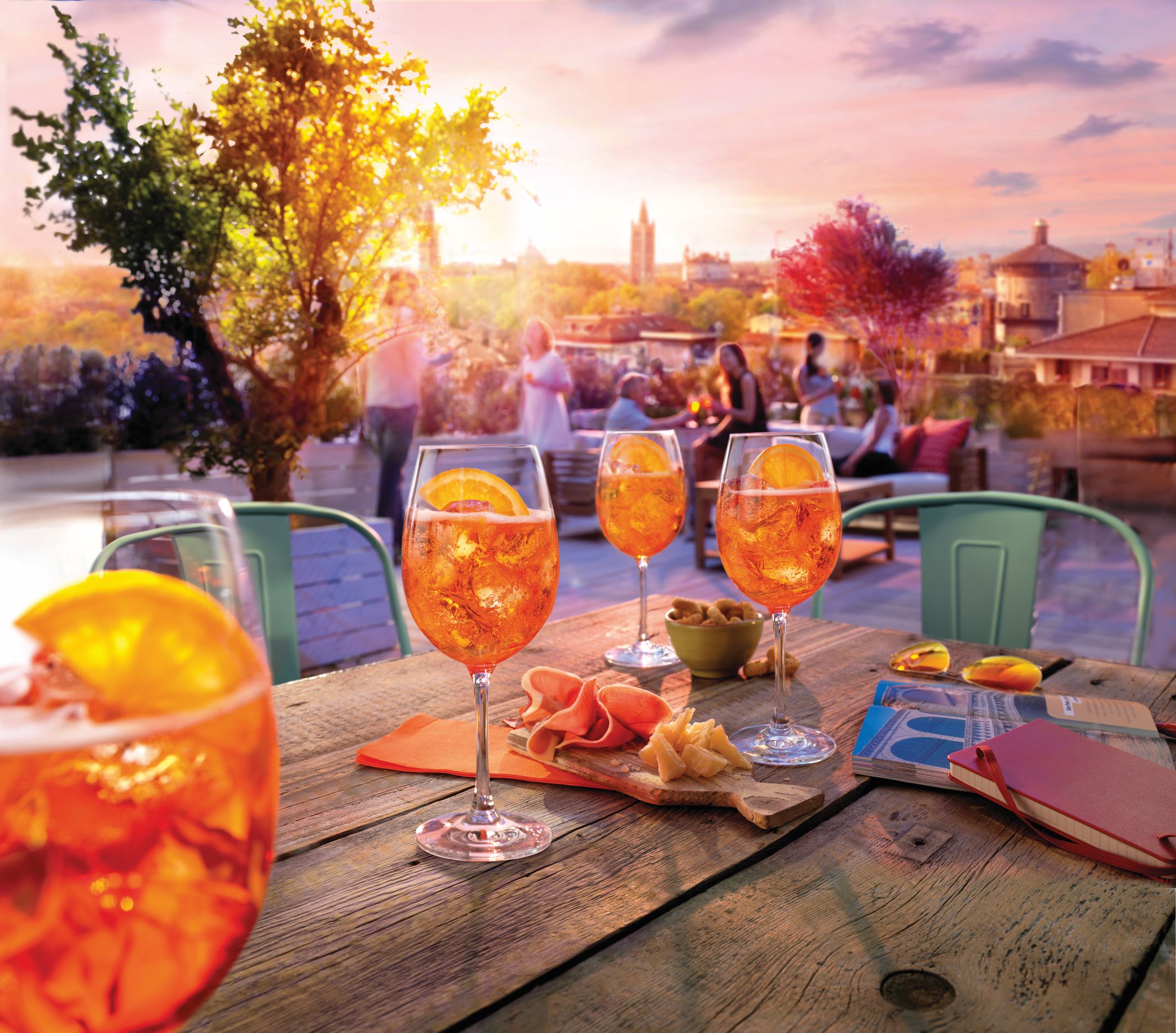 In 1919 the Barbieri brothers of Italy unveiled a curious bright orange-red concoction made with citrus oil infused with precious herbs and roots at the Padua International Fair. 
Called Aperol in homage to a colloquial French term for the aperitif, a century later the Aperol Spritz, made by adding prosecco and soda water to the spirit, has become an international sensation; one report in 2018 noted that sales rose 48 percent in a single year. 
Colorful, refreshing and easy to drink, with the conviviality of a champagne cocktail and a distinctly Italian flair, for many it's the essence of the effortless elegance Italians call sprezzatura, in a glass. Though once a rare sight outside of Venice or the Italian Riviera, the Aperol Spritz can now be seen in the hands of stylish young things from coast to coast, leading some bars to literally keep it on tap. 
Of course, not everyone feels the same way. In May of this year the New York Times ran an article headlined "The Aperol Spritz Is Not a Good Drink." The author sniffed that it is little more than the Italian equivalent of the rum and coke, an easy to sip but barely palatable concoction consumed by clueless millennials who fell for the brand's marketing blitz. This prompted something of a backlash, but the Times' made some valid points. 
Not least because it's only Aperol's aggressive advertising that has made us thing it's an indispensable ingredient. In Italy the spritz has long been a popular aperitivo with the exact ingredients varying by region, Aperol not always among them; many connoisseurs prefer an equally venerable and more complex aperitif called Select.
The modern spritz can be traced back to 19th-century Hapsburg-occupied northern Italy "when Austrian soldiers introduced the practice of adding a spritz (spray) of water to the region's wines, in an effort to make them more pleasing to their Riesling-weaned palates," noted Talia Baiocchi and Leslie Pariseau in their excellent 2016 book Spritz: Italy's Most Iconic Aperitivo Cocktail, With Recipes, published by Ten Speed Press.
"The drink went through a number of iterations, first with the inclusion of soda water at the turn of the 19th century, then the addition of the all-important bitter element (which made it both undeniably Italian and a proper cocktail) in the 1920s and early 1930s, and finally the widespread addition of prosecco in the 1990s." 
According to Vito Casoni, who spent 20 years as the marketing director for Aperol, via the book, "prosecco and ice (the latter often absent from the spritz before this) became part of the spritz equation on the beaches and in the bars around Venice" in the mid-'90s. 
"The success of this was immediate." 
The Aperol Spritz as we now know it was traditionally favored in Padua, Aperol's birthplace, and the Veneto in general, and indeed it might have remained a regional peculiarity if not for Aperol's marketing efforts.
The exact recipe for Aperol itself remains a closely guarded secret that has not changed in 100 years, while the classic Aperol Spritz evolved into three parts prosecco, two parts Aperol—the brand has recently tried to up the Aperol content to sell more product—and one part soda. It's best when served in a large wine glass over ice with a slice of orange. 
"Aperol's success in exporting the Spritz all over Italy (and beyond) lies in the genius of translating the spritz culture of the north and the symbolism of the drink as a modem, tangible incarnation of the la dolce vita of the 1950s and 1960s," according to Baiocchi and Pariseau.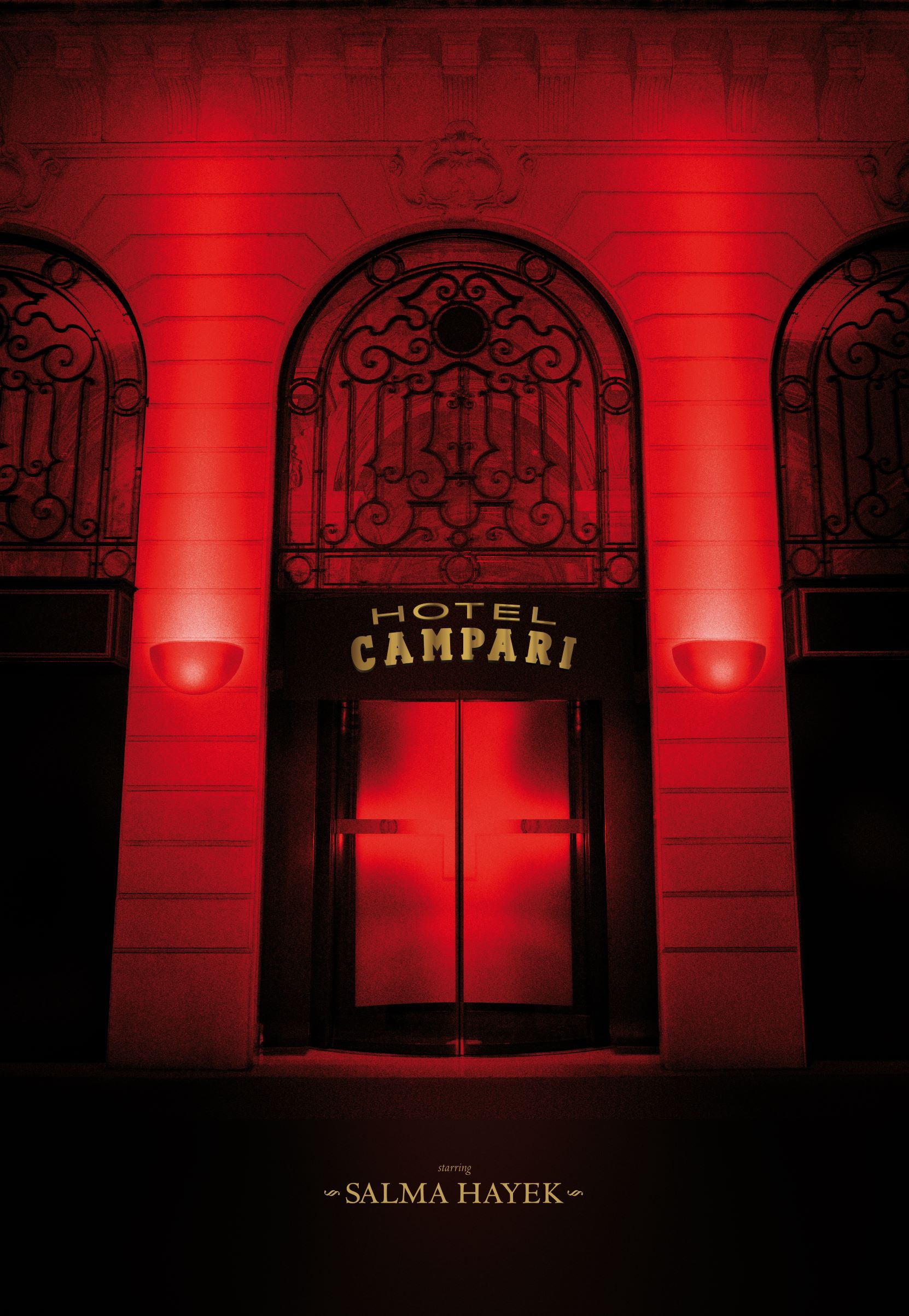 Or as Roberto Pasini, author of Guida allo Spritz, put it to them, "a symbol of wealth and prosperity of the urban people" in a glass. Referring to Venice's culture of the aperitivo and the spritz, "The lifestyle is simple," Pasini noted.
"Drink a lot, but drink well; don't hurry; and don't worry about your hangover — people around will understand you." 
"More than just the ideal combination of bubbles and bitterness," Baiocchi and Pariseau add, "the spritz has become a window into understanding not only the evolution of Italian cocktail culture but also the importance of ritual and leisure to Italian identity."
It's an attractive prospect and easy to see why it caught on with such abandon here. We only wonder that it took so long. Marketing it as more than a cocktail, but a way of life in which ordinary cares are suspended as long as you have a Spritz in your hand, was cynical but effective. 
Nearly in tandem with the Aperol Spritz, the Negroni, also invented exactly 100 years ago, has become massively popular here. Made with equal parts Campari, gin and vermouth, it shares a similar slice of the color spectrum but is a much more intense tipple. 
Campari, founded near Milan by Gaspare Campari in 1860, has evolved from a single brand into a spirits empire under the name Campari Group; it now owns Aperol as well as Grand Marnier, SKYY Vodka, Bulldog Gin, Appleton Estate rum, Wild Turkey, and others, and recently opened a theatrical new North American HQ in Manhattan; the U.S. is now the largest market in terms of sales.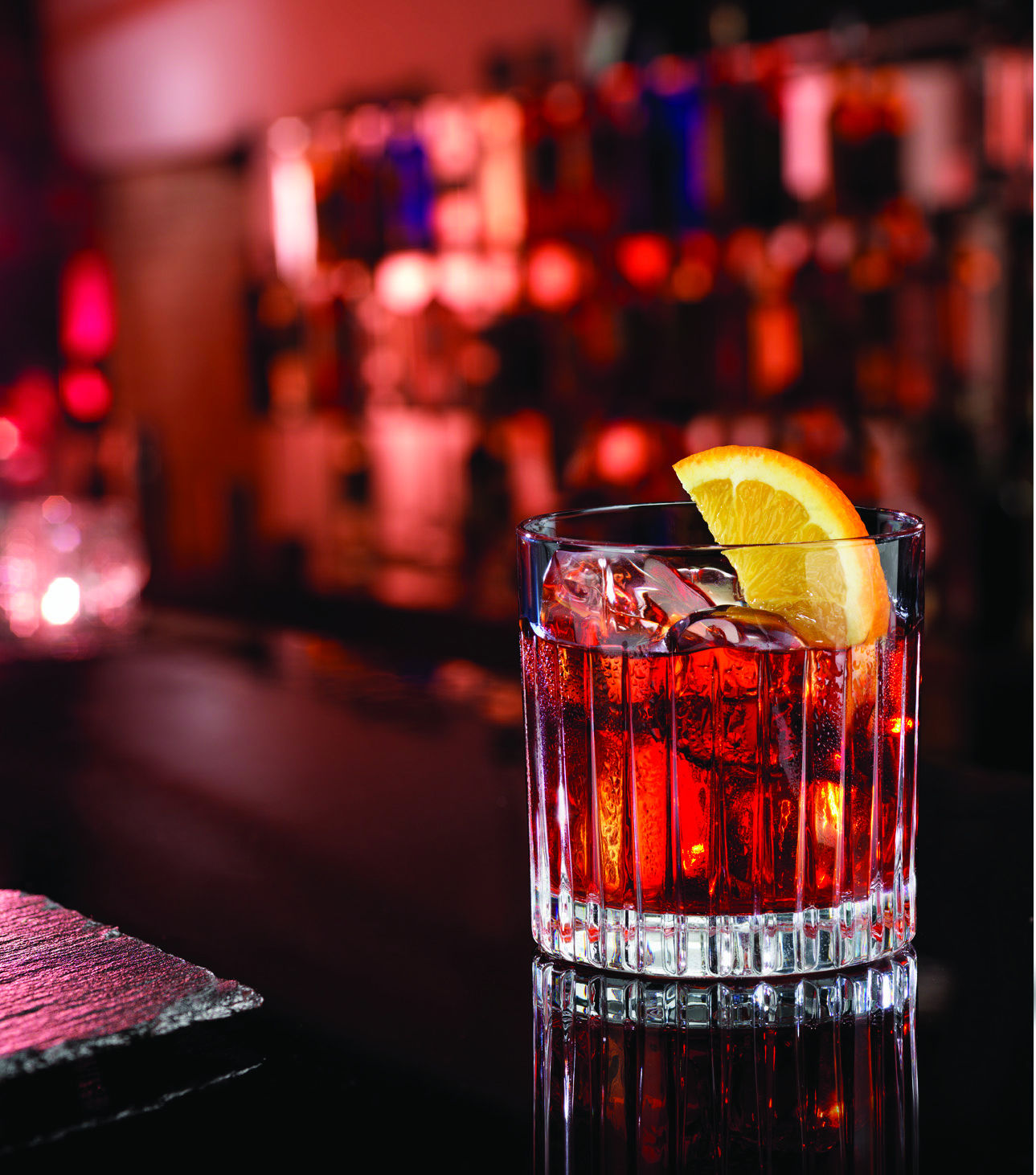 Campari is stronger and more bitter than Aperol, and though the Aperol Spritz has slowly usurped the Campari Soda in this country at least, the Negroni and still has its devotées. 
Naren Young, Creative Director of Dante, a historic New York City Italian eatery that's a sort of temple to both cocktails and a place where spritzes and Negronis are kept on tap, says their similar heritage is part of the appeal. 
"I think a lot of people in the market just want a little authenticity in their drinks," he tells Maxim. "It makes sense in this day and age when people are looking back, [and] both Campari and Aperol have a really long history," along with a Fellini-esque sheen of glamour.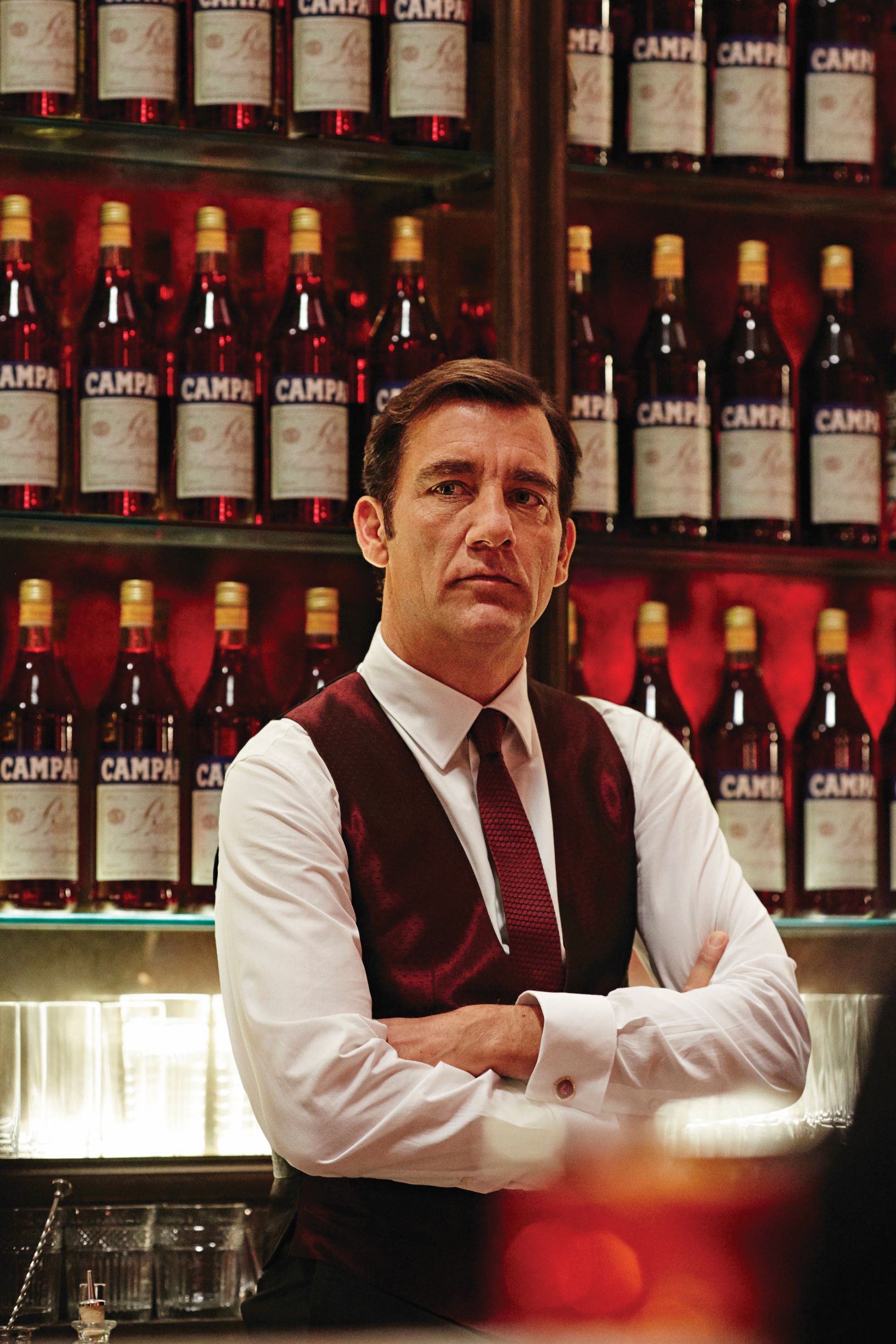 Campari's recipe has also been kept secret, for nearly 160 years, and is "guarded more carefully than the Vatican transcripts" according to Food & Wine, which noted that the aperitif didn't become widely popular until Gaspare's son Davide hired famous artists of the 1920s and '30s to to create the brand's now iconic posters, "using imagery that seemed to suggest that, with one sip, sex, power, and freedom could be yours," as the authors of Spritz recount. 
Before the Negroni's renaissance, the cocktail—named for Italian aristocrat Count Camillo Negroni, who ordered the very first one a century ago—was a "secret handshake, a sign to bartenders that you knew what you liked, and how to order it," according to Bon Appétit.
And while there now exist endless riffs on the Negroni using all sorts of spirits from bourbon to rum, New York bar veteran Kenneth McCoy told the Bon Appetit that the Negroni and Campari "are synonymous, like Guinness and Ireland." (Of course there are plenty of craft beer enthusiasts who will tell you Guinness is terrible.)
Over the course of the summer Aperol will be honoring its centenary with even more devious and no doubt effective marketing ploys, prompting even more debate about whether it's any good or not. 
Campari meanwhile has announced a two-year partnership with the New York Film Festival, continuing its tradition of working with names like Salma Hayek, Zoe Saldana, and Clive Owen. Even if the message sometimes gets lost in the depths of the glass.
For our part, we'll be hoisting an Aperol or two but also trying out the dozens of other variations the authors of Spritz went to great, thirst-quenching lengths to uncover over the course of their travels in Italy. Whether you order these iconic aperitivi at your favorite bar or concoct them at home, consider this merely the start of an adventure into spritz territory.