15 Must-Hit Spots for the Ultimate Guys Weekend in Las Vegas
Where to eat, drink and party in the most decadent city on earth.
Getty Images
There's no better party spot on the planet than Las Vegas, but what if you only have one weekend to experience the absolute best that Sin City has to offer?
While you and your closest buds will no doubt have a grand time bouncing between the many casinos, clubs and restaurants on the fly, if you really want to squeeze the most out your 48 hours, your Wolfpack is going to need some guidance.
We squeezed a month's work of partying into two glorious nights in order to find all of the desert oasis' sweetest spots. Gentlemen, your guide to the ultimate weekend in Las Vegas begins here:
1. Get a room at Stratosphere Casino, Hotel & Tower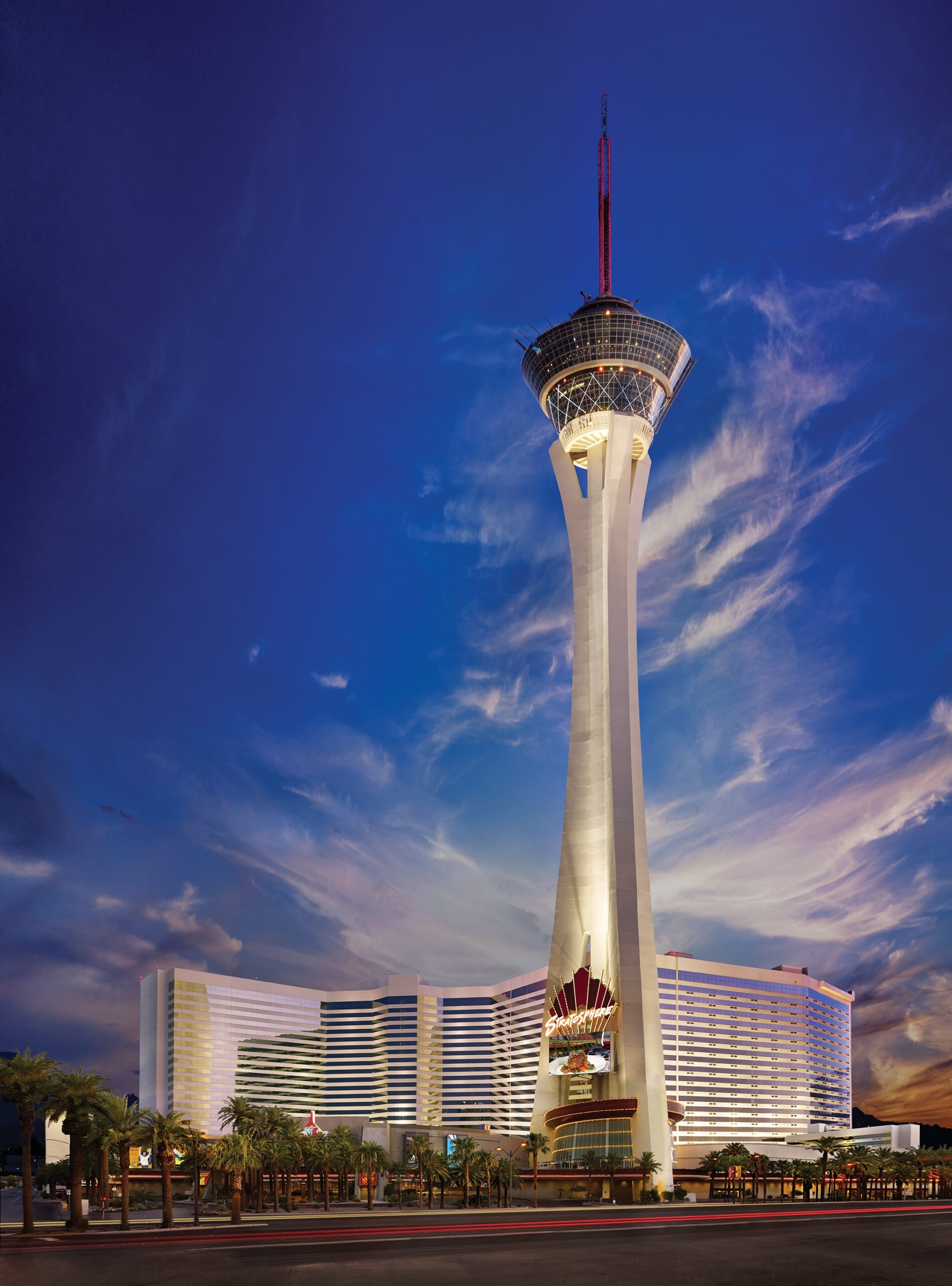 The Strip is home to some of the most over-the-top resorts in the world. Simply look north and up to find the Stratosphere—it's marked by a Space Needle-like structure that's officially recognized as America's tallest freestanding observation tower.  
Inside the hotel are spacious rooms and suites styled with modern decor, giving each a high-roller atmosphere without breaking the bank. (Leave that to the 80,000-square-foot casino on the ground floor.)
2. Take in the view at Top of the World Restaurant
The crown jewel—or should we say, cherry on top—of the Stratosphere is definitely the revolving fine dining restaurant sitting nearly 1,000 feet above the Strip atop the observation tower. 
With 360-degree views of Vegas, you'll enjoy decadent cuisine curated by award-winning chef and Chopped winner Johnny Church (The man somehow made it through Martha Stewart's inaugural episode unscathed.) 
Enjoy the Maine lobster and filet mignon carpaccio, Tomahawk steak Oscar and 21-layer chocolate cake as you watch Sin City transform into a sparkling lightscape at dusk.
3. Catch a topless show at the Luxor
The Luxor's acclaimed revue, "Fantasy," seamlessly combines brilliant choreography executed by stunning bare-chested dancers with a powerhouse vocal performance from the ensemble's irreverent lead singer, Lorena Peril.
Standup-style crowd work and admittedly questionable impersonations from comedian Sean E. Cooper keep things interesting during interludes. Don't get caught recording unless you want to be utterly roasted out by an eagle-eyed Peril for all to see.
4. Hit the Chateau Nightclub
You can take a touristy selfie with your sweetheart at the real Eiffel Tower, but you can get totally lit under Paris Las Vegas' 540-foot replica at Chateau.  
As one of the only outdoor clubs in Vegas, it's the perfect place to air out after an afternoon spent gaming. Luxurious touches—like a champagne vending machine—attract superstar clientele. For instance, it was the first spot Daniel Cormier partied after he knocked out Stipe Miocic to defend his heavyweight belt at UFC 226.
If you and your bros can swing it, opt for a spot in their VIP lounge directly off the DJ's stage. 
5. Take in more views at the Crazy Horse III 
Crazy Horse III was previously featured on our list of Vegas' top 3 strip clubs, and we're happy to report that it remains a must-see destination for any Wolfpack. 
The hot spot is a favorite end-of-the-night hangout for celebs like Snoop Dogg, Carmen Electra, Skrillex and multi-time Maxim Hot 100 entrant Joanna Krupa, and it's easy to see why. The gigantic 40,000-square-foot gentleman's club emulates pure class—a far cry from the skeezy joints yours truly shamefully attends in the Midwest. 
With hundreds of beautiful performers and bottle service made easy via a clever smartphone app, you're guaranteed a good time. 
6. Grab brunch at Cabo Wabo Cantina
You didn't turn in until God knows when last night, and all cylinders are NOT firing. Luckily, Sammy Hagar's Cabo Wabo Cantina offers delicious solace from their convenient location smack-dab in the middle of The Strip. 
We'll get right to it: their machaca and chorizo-infused eggs Benedict and an  extra-spicy Bloody Mary make for an unbeatable brunch. It's best enjoyed from the patio with a view of the Bellagio fountains. 
7. Party at Drai's Beachclub
True paradise doesn't come easy in the Nevada desert, but that's exactly what you'll find on top of the Cromwell Casino.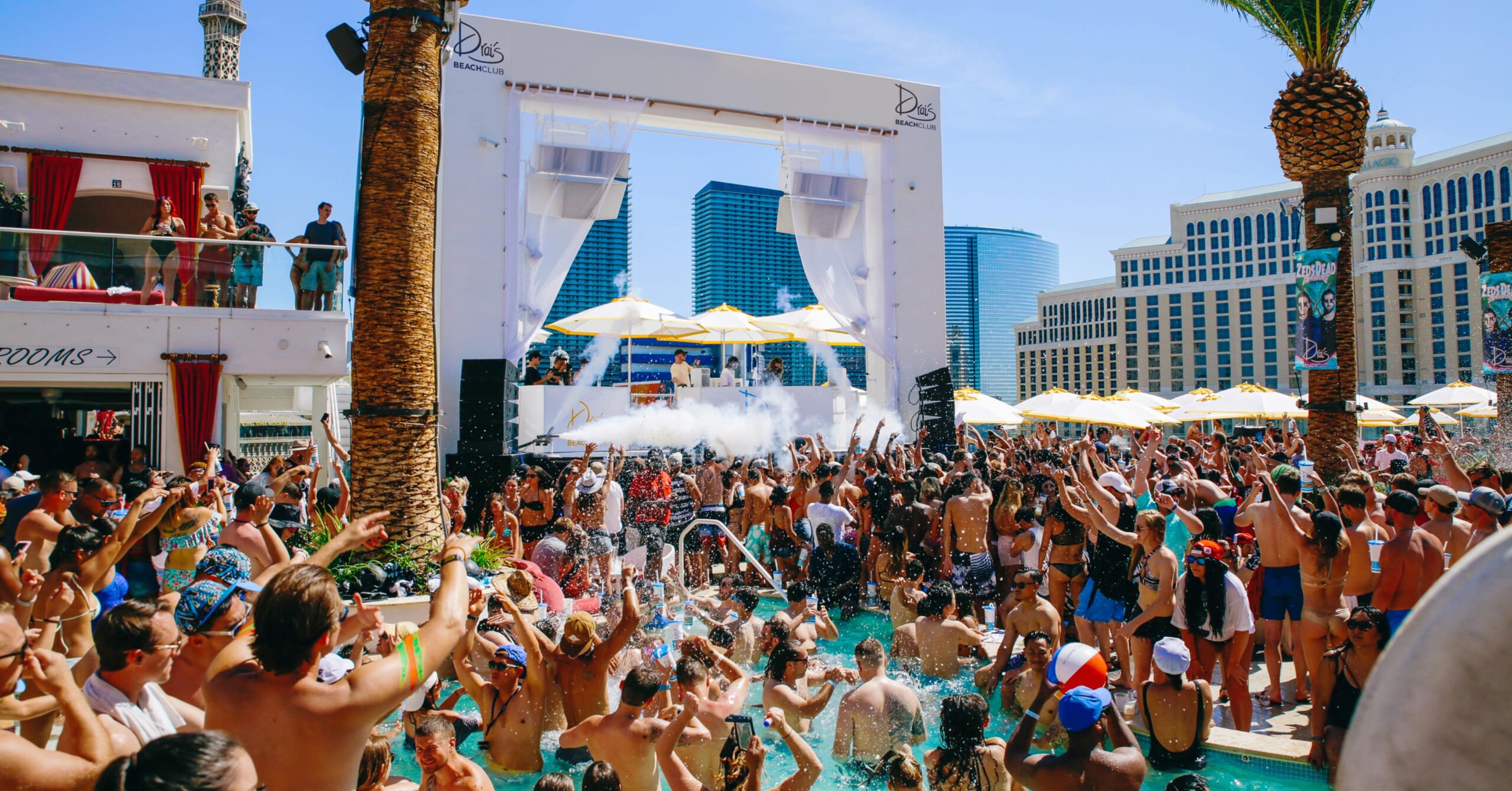 Countless cabanas and daybeds beckon for you to kick back with a cocktail and soak in some rays alongside bikini-clad patrons. Come afternoon, and flying beach balls signal the start of a full-on pool darty fueled by the by the beats of a live DJ. If gambling isn't your thing, definitely check out Drai's.
8. Drink a brew at Beer Park
https://www.instagram.com/p/BkdWaZPjJk5
Beer Park is a welcome diversion from Vegas' sometimes overwhelming glitz and glamour. 
The Paris Las Vegas property is essentially a giant rooftop sports bar. An expansive menu boasts 36 different beers on tap and elevated stadium cuisine like Shock Top-marinated bratwurst and smoked prime rib cheesesteak. Treat that hangover with a little hair of the dog and a hearty snack.   
9. Dine like a king at MB Steak 
https://www.instagram.com/p/Bl4ARHWBlfo
Those craving a world-class meal should take note. Restaurateurs David and Michael Morton (Their father, Arnie, is the proprietor of Morton's The Steakhouse) opened MB Steak at the Hard Rock Hotel less than two years ago, and it's quickly earned a reputation as one of the finest eateries in Vegas.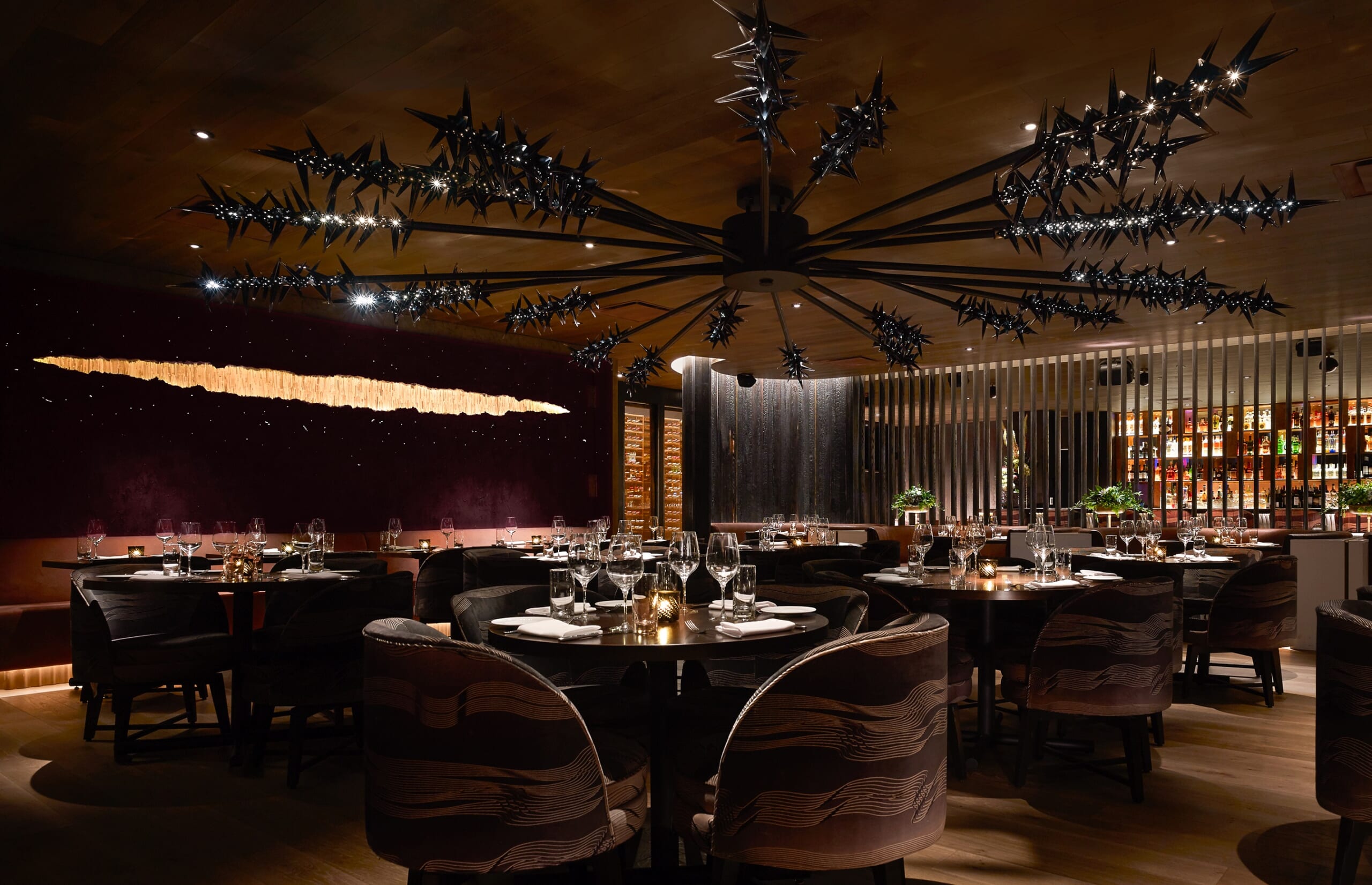 The carnivorously inclined can't go wrong with a filet mignon or Wagyu New York strip from their selection of signature steaks, but an array of delicious fresh seafood is also available. Whatever you order, get it with a side of their lobster mac & cheese. 
10. Drink an Atomic Duck IPA at Therapy 
This gastro-style restaurant and bar's personality pops out as soon as you crack open the menu. A range of house-made whiskey, wine and beer—as well as a number of specialty cocktails—literally give you a taste of what Therapy's all about.
Order the Therapy Atomic Duck IPA. If you've got room, pair it with their signature red velvet chicken and waffle sliders. Trust.
11. Let out your inner kid at Park on Fremont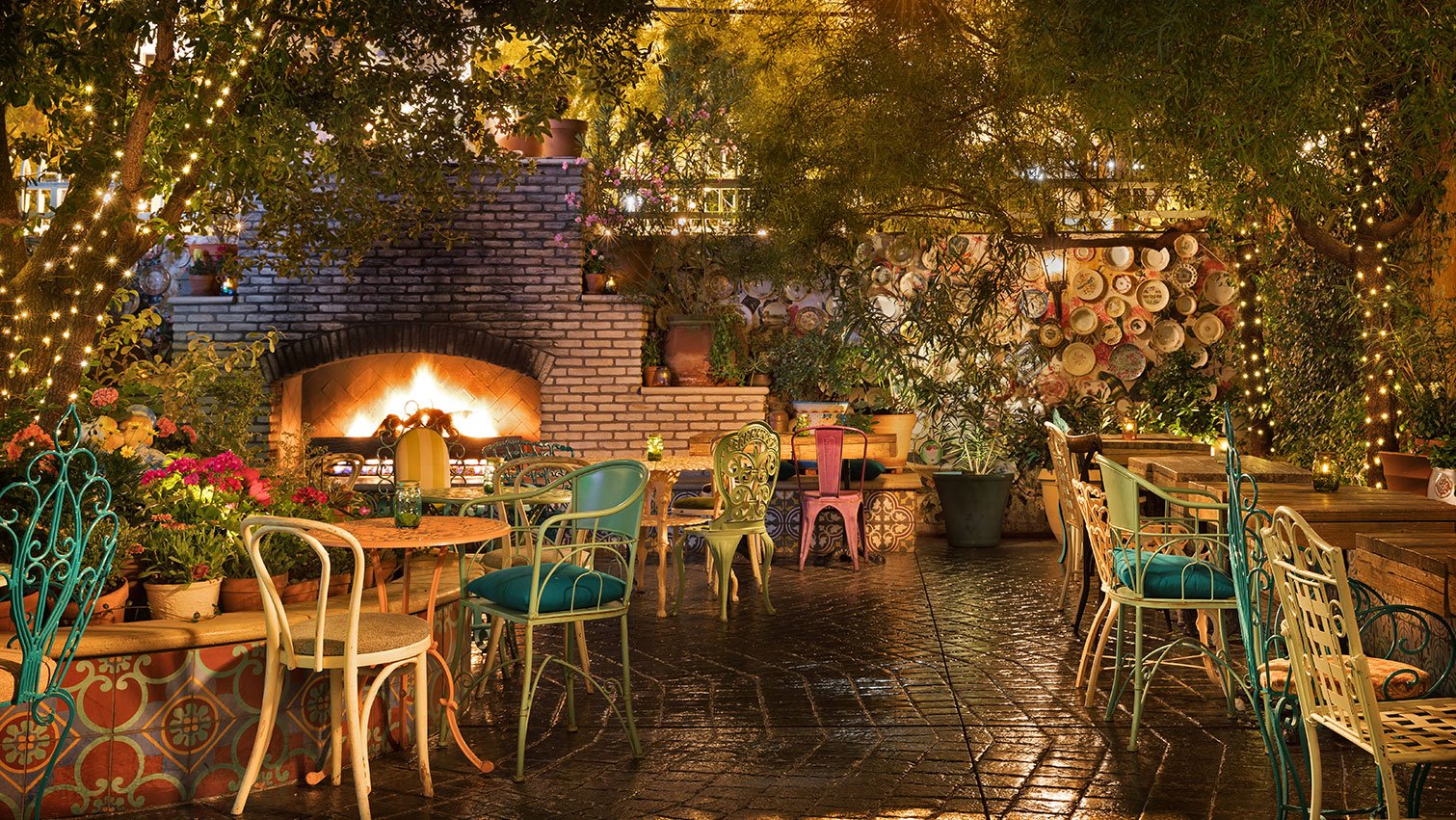 Speaking of personality, this downtown gem practically screams whimsy. 
Grab a drink from the rustic barroom and head on out to one of two colorful patios packed with eclectic décor and furniture, including a Cinderella-style carriage and teeter totters (ride responsibly). Your inner kid is gonna love it .
12. Sip Custom Cocktails at The Laundry Room and Commonwealth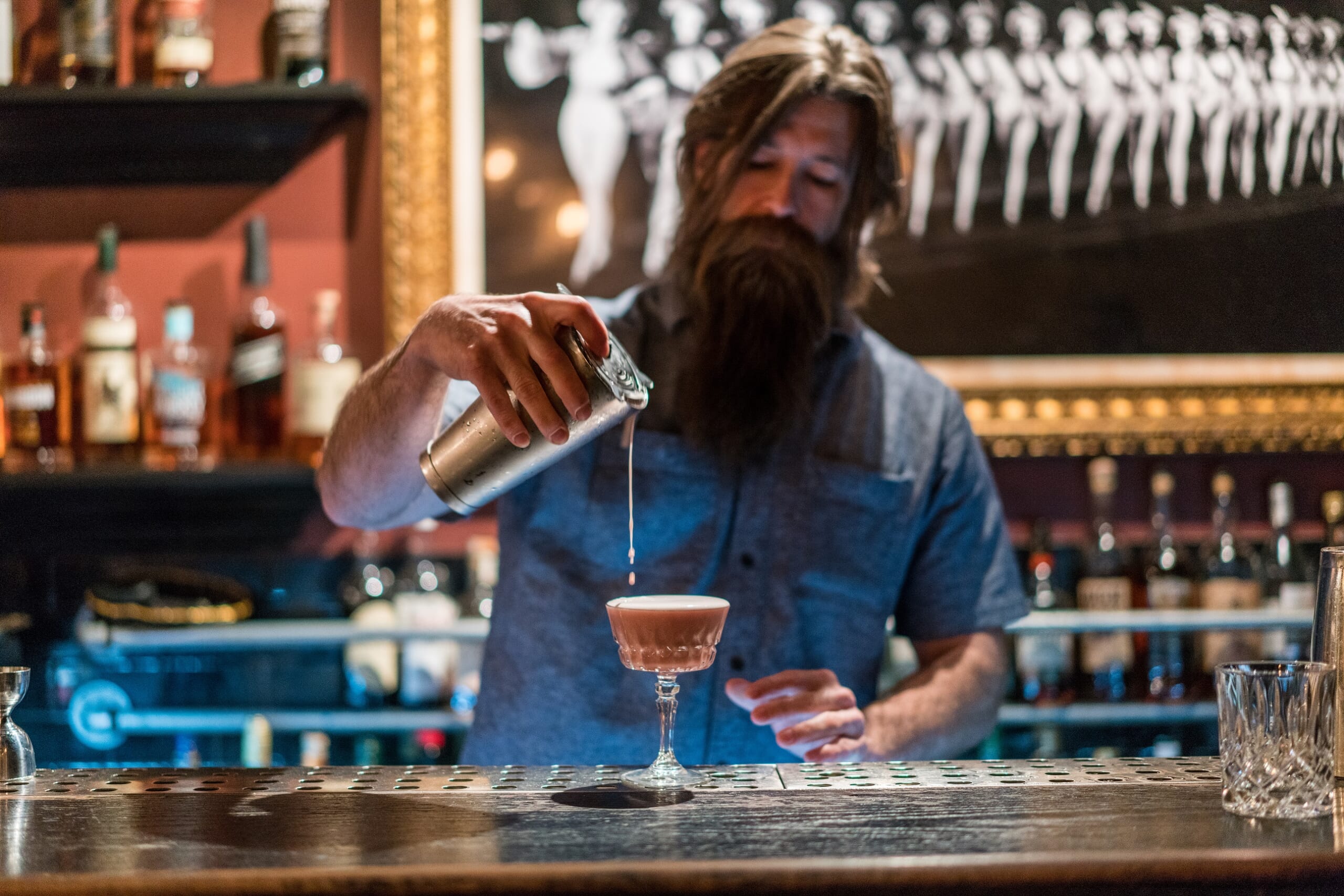 Staff were adamant in describing The Laundry Room as a true speakeasy and not a bar. You'll need to make a reservation at least a week in advance by messaging a private number branded onto a clothespin to get into this exclusive room hidden in the back of Commonwealth.
Should you be one of 20 lucky patrons granted access, brace yourself for a custom cocktail experience. Rather than ordering from a menu, an expert mixologist listens closely as you throw out flavor descriptions like "basil-cucumber" or "mint-citrus" which they then use to create a drink tailored to your palate.
The Laundry Room's pre-prohibition vibe continues into Commonwealth's 6,000-square-foot main room. 
Though it's received high praise in the media, most recently on Conde Nast Traveler's list of "17 Best Bars in Downtown Las Vegas," it maintains a surprisingly discrete atmosphere, making it the perfect place to stop off for a quiet nightcap.
13. Detoxify at Reliquary Spa 
https://www.instagram.com/p/Bl4cdnuAbi4
If you've made it this far down the list, congrats! A visit to the Hard Rock Hotel's upscale spa is an absolute must.
Begin with Reliquary's drum sticks signature service. The body resets and re-balances as a masseuse uses bamboo reeds to roll, tap and work key pressure points. 
Stop by the beautiful co-ed Roman Bath to start your detox, and finish if off in the dry sauna and eucalyptus steam room. Your muscles and mind will thank you.
14. Do a Tequila Toast at Pink Taco
Make your last dining experience a fun one at this low-key Mexican restaurant. Dia de los Muertos-inspired decor and authentic craft work pair perfectly with a shot of mezcal or tequila. And yes, they really have pink tacos.   
15. Get Right Before Your Flight at The+Source
The+Source is known among it's 800-plus daily customers as the "Apple store of dispensaries," and that's not just because of the showroom's similarly clean layout. 
Atop those wooden rectangular tables and shelves are hundreds of flowers, edibles and concentrates, each of which have been meticulously tested to ensure they're of the highest quality.
https://www.instagram.com/p/Bd_PQvYlpeo
Not only can staff tell you the levels of high-inducing THC found in each herb, but they'll even recommend products with certain terpenes—chemical groups found in essential oils of plants—that are thought to treat insomnia, inflammation, or whatever else ails you. 
Pro tip: eat a few cherry gummies or part of a cookies and cream chocolate bar on your way to the airport for the best flight of your life.