2019 Travel Guide: Where to Go in the New Year
Make one of these incredible destinations your next vacation spot.
It's a mighty big world out there, and it can feel seemingly impossible trying to decide where to spend those hard-earned vacation days. But there's no need to fret. We've gathered some of the most buzzed about hotspots across the globe that are worth exploring in 2019.
From surfside island hideaways to far-flung wilderness retreats, there's truly something for every type of traveler. So read on to discover a handful of our top picks, and get ready to update your bucket list—because you won't want to miss any of these must-see destinations.
Abu Dhabi
As the glittering capital of the United Arab Emirates, Abu Dhabi is a city that's finally coming into its own. A hotbed of fascinating culture and absolute decadence, it's a young city that has been wooing well-heeled travelers for years. But now, it's more accessible than ever and attracting a diverse set of international visitors. 
Enjoy the splendors of this Middle Eastern destination, such as the Sheik Zayed Grand Mosque (one of the largest in the world); The Founders Memorial (dedicated to honoring the life and legacy of the late Sheikh Zayed bin Sultan Al Nahyan); the new Louvre Abu Dhabi (an extension of Paris's famed museum); and Ferrari World Abu Dhabi (dubbed the most thrilling theme park in the world). 
There are also plenty of exciting hotel launches that immerse visitors in local Emirati culture, like the brand new Andaz Capital Gate Abu Dhabi, the Grand Hyatt Abu Dhabi Hotel, and Residences Emirates Pearl.
The Dolomites
Tucked away in the northeastern corner of Italy are the Dolomites, a UNESCO World Heritage Site and outdoorsman's paradise brimming with adventure. The iconic mountain range forms part of the Southern Limestone Alps and extends from the Piave Valley in the east to the River Adige in the west. 
In-the-know Europeans have gathered here for generations for the jagged peaks and extensive ski trails. But it's also a picturesque destination in the warmer months as well, with endless cycling and trekking trails surrounded by pristine nature. 
Trusted travel companies like Dolomite Mountains are experts in the region and can help coordinate an adrenaline-pumping experience with their collection of varied itineraries, perfectly suited for all types of vacationers.
Nevis
Nevis has often been described as a 36-square-mile slice of paradise floating in the Caribbean. Known around the world for its unspoiled beaches, towering volcanic mountains, and seriously mellow vibe, it's a dream destination for anyone seeking a taste of the laid-back island lifestyle. 
Nevis also happens to be home to some of the most intrepid island adventures in the world, like world-class spearfishing in cerulean waters, mountain biking through lush greenery, and scaling the island's steepest peak. For an unforgettable escape, head to Golden Rock Inn, a luxurious but affordable 11-room property designed by Aman architects Edward Tuttle and Raymon Jungles. 
While there, be sure to indulge in local fare, like spiny Caribbean lobster, fresh wahoo, and (of course) plenty of rum cocktails. 
Kentucky
Kentucky might not be one of first U.S. destinations that comes to mind, but all of that will change in 2019. While the legendary Kentucky Derby lures hoards of equine fanatics each spring, the Bluegrass State is worth a visit any time of year. 
Whisky lovers won't want to miss the iconic Kentucky Bourbon Trail, a self-guided tour through the birthplace of bourbon and the region's world-class distilleries. But there are also incredible wineries to explore, and their craft brewery scene is one of the fastest growing in the country. 
Pop into Bowling Green, an up-and-coming culinary destination known for farm-to-table eateries (like the new Hickory & Oak) and its famed National Corvette Museum, which celebrates its 25th anniversary in 2019.
Northern Peru
One of the most spectacular stops in South America, Peru is a multi-faceted country that attracts savvy jetsetters thanks to its crown jewel, Machu Picchu. But while most travelers head straight to Lima and Cusco, there are plenty of undiscovered gems nestled in the north. 
Home to some of the oldest cultures and most jaw-dropping landscapes on the continent, new flight routes are making this mysterious region easier to access than ever before. Take Kuélap for example, the ancient walled settlement perched atop a limestone ridge and overlooking the Utcubamba Valley. With one of the largest stone complexes in the western hemisphere, it's known to Peruvians as the Machu Picchu of the north, although it's rarely visited by travelers. 
Big Five Tours & Expeditions offers sustainable itineraries through this widely under-the-radar destination that are sure to impress even the most seasoned globetrotters.
Perth
There's no denying that Perth is having a moment. Western Australia's up-and-coming capital city has developed drastically over the past few years and undergone a vibrant revitalization in the process. 
Australians have long escaped to Perth to soak in its nearby natural wonders, including Bibbulmun Track (a stunning long distance trail of campsites); Penguin Island (known for its thriving penguin population); and Swan Valley (the celebrated historic region packed with wineries and breweries). But now, Perth is adding cultural hub and foodie destination to its long list of accolades. 
A bevvy of new property openings are also making a splash, such as the brand new boutique hotel QT Perth; the environmentally friendly Discovery Eco Village on Rottnest Island; and a soon-to-open Ritz-Carlton dubbed The Towers at Elizabeth Quay.
Hong Kong
Hong Kong is quickly shedding its buttoned-up reputation and embracing its burgeoning artistic side. Known for being Asia's humming financial hub and an uptight capital of commerce, the region has been steadily growing its authority in the arts in recent years. 
West Kowloon will undoubtedly be a district to watch in 2019, thanks to highly anticipated openings like the M+ Museum, the Xiqu Centre for Theater, and Art Park, which boasts a beautiful outdoor space for live performances, exhibitions, and other cultural happenings. 
New hotels are also helping to redefine Hong Kong's character and boost appeal. Examples include the recently opened Eaton HK (from Eaton Workshop); The Murray Hong Kong (a five-star urban sanctuary by Niccolo Hotels); and the Rosewood Hong Kong (overlooking Victoria Harbour and set to open its doors in March).
Sweden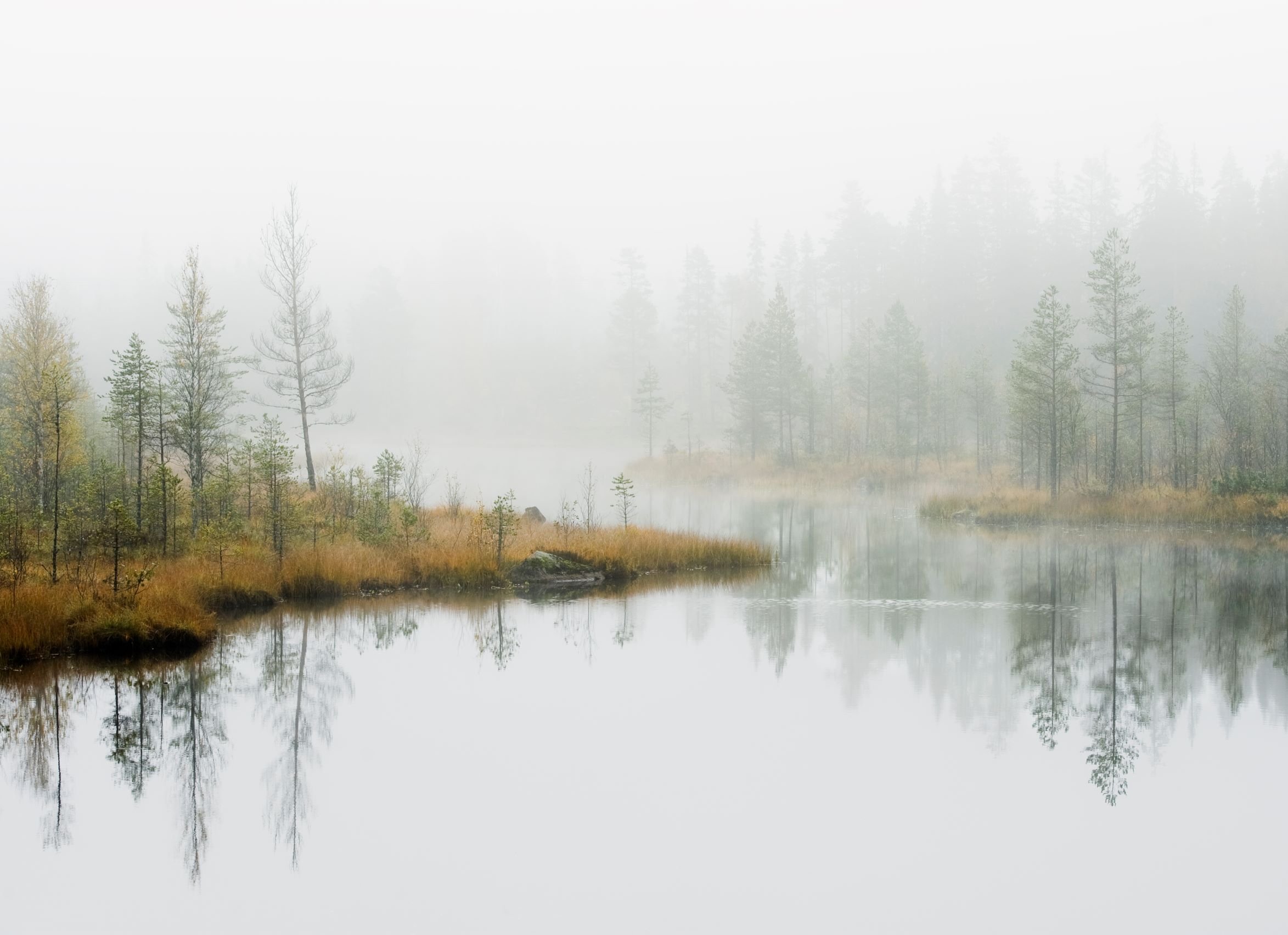 Stockholm's storybook charisma has long been a favorite for international holidaymakers. Historic architecture, cobblestoned streets, beloved cuisines, impeccable style, and friendly locals all converge to make it one of the world's leading must-see capitals. But beyond the city limits is where Sweden's true magic lies. 
For an incredible off-the-grid journey, venture into the Swedish wilderness to discover regions such as Värmland and Västmanland. Immerse yourself in nature at Kolarbyn Eco Lodge's moss-covered huts; join a moose safari with the experts at WildSweden; build your own timber raft and float down the river Klarälven with Vildmark i Värmland; or camp out in one of Naturbyn's hidden forest tree houses. 
Plus, the ATTA's annual Adventure World Travel Summit kicks off in Gothernburg next year, so it won't be long before adventurers the world over will start flocking to this Scandinavian hotspot.
Belarus
This under-the-radar Eastern European country has been quietly gaining street cred to become one of the region's fastest up-and-coming "it" destinations. Bordered by its more recognizable neighbors (such as Russia, Ukraine, Poland, Lithuania, and Latvia), this landlocked country has lots to offer curious travelers. 
Their new 30-day, visa-free policy makes it easier than ever to explore, and its bustling capital (Minsk) will make headlines as it prepares to host the upcoming 2019 European Games. Soak in the country's Stalinist architecture, ancient castles, and stunning national parks. The country is also teeming with museums, new hotel openings, and a casual-cool café culture that's well worth discovering.
Senegal and Guinea Bissau
This widely unexplored region of Africa feels at times more like you're traveling through Brazil. With a tumultuous history, its effervescent art and music scenes have positioned Senegal and Guinea Bissau as an exciting cultural hub to watch. 
A slew of upcoming festivals and renowned celebrations have also put this area on the map, such as the Abéné Drumming Festival, the Senegal Jazz Festival, and Guinea-Bissau's most popular event, The Carnival. 
In 2019, Black Tomato will be announcing a new itinerary across this region's astonishing array of dramatic landscapes to immerse travelers in authentic African culture, including discovering "Sacred Forests" in Casamance; the villages of traditional Kings; Africa's longest line of mangrove lagoons; and its hidden adobe villages.