Which U.S. States Drink The Most Beer? Study Reveals America's Thirstiest Drinkers
Find out where your state ranks with a new study of America's beeriest locales.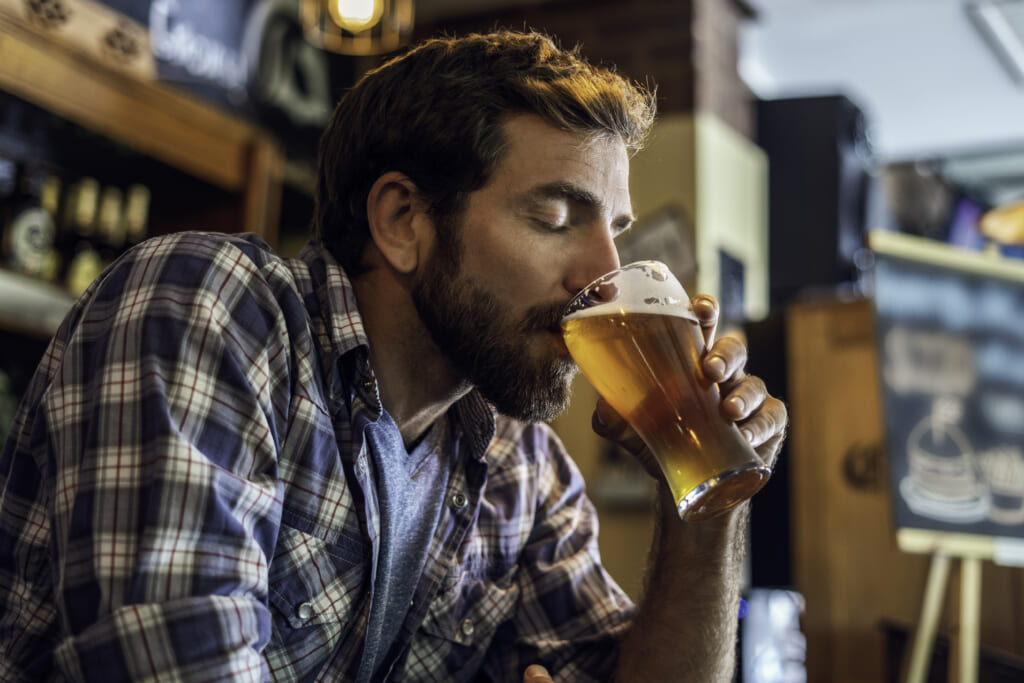 Mirror, mirror on the wall, which state is the thirstiest of them all? It's actually New Hampshire, according to a new study tracking the amount of beer consumed by residents of all 50 states.
The Beer Institute Brewer's Almanac tallied which states drink the most suds in gallons, and those numbers were made into an infographic created by Victor Depre of Hypntic Data. To add another layer of intoxicating intrigue, he also included each states' most purchased beer brands based on Data Agency's 2021 Beer Rankings Report.
New Hampshire leads the pack with 41.5 gallons consumed per capita, followed close by by Montana at 41.1 gallons. Both states prefer Budweiser, which was the most popular choice nationwide as the the leading label in 21 other states.
North Dakota takes No. 3 at 37.5 gallons, but the midwestern state opts for its home-grown Fargo Brewing label. Budweiser reenters the chat in South Dakota, which puts down 37.3 gallons per person to claim No. 4.
Vermont rounds at the top 5 at 34.0 gallons and a predilection for Bud Light, followed by Wisconsin at a somewhat surprising No. 6 with 33.7 gallons and another local fave, Spotted Cow.
InsideHook spotted the study on Twitter and notes that consumption rates in the top top two states double that of the least beer-drinking state, Maryland at 19.7 gallons. Connecticut (19.8), New Jersey (20), Utah (20) and Rhode Island (20.1) round out the bottom five.
Click here to see an interactive version of this infographic and here to find out where your home state ranks in beer consumption.