Wine of the Week: Vouette et Sorbee Fidele Champagne
This crisp bubbly pairs great with fatty foods, and possesses rich flavor notes of ginger, dried cherry, and fresh herbs.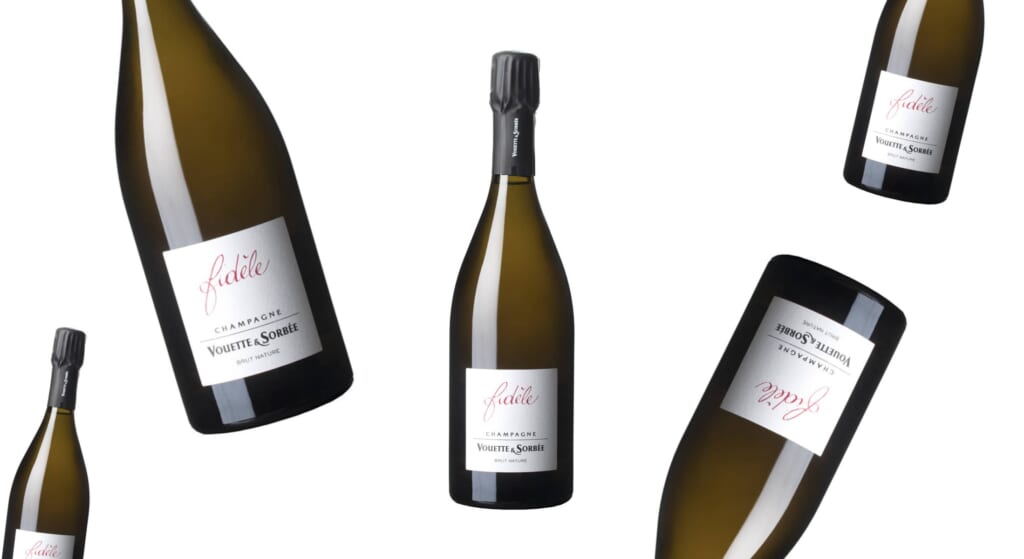 One of my greatest pleasures is opening bubbly for any occasion. Takeout? Bubbly. Finished an article on time? Bubbly. Slept in? Sure, bubbly. With the state of the world over the last few years, simple indulgences feel much deserved. While anything crisp and effervescent will often do, I'm really excited by anything from Champagne Vouette & Sorbée. While relatively young — the domaine is just over 10 years old — it offers power, precision, and near-perfect bubbles.
Fidèle  is the estate's main offering, made entirely with pinot noir from the Aube. It's laser-precise, and rich with notes of ginger, dried cherry, and herbs. Detailed, evocative, and intense.  The almost-savory flavors and crisp bubbles is particularly pleasant paired with fatty foods — the wine cuts right through the richness.  $78
Kate Dingwall is a WSET-trained sommelier and seasoned spirits writer. Her work has appeared in Wine Enthusiast, Eater, Forbes.com, and others, and she pours wine at one of Canada's top restaurants.