Woodford Reserve 123.2-Proof Bourbon Is A Bold New American Whiskey
A savagely strong new spirit.
The folks at Woodford Reserve are giving whiskey fans the chance to try their bourbon in its purest form. 
For the second year running, the Versailles, Kentucky-based distillery is bottling the Batch Proof expression as a part of their annual Master's Collection. 
The release is crafted using he same grain bill and process as the brand's 90.4-proof Kentucky Straight Bourbon. But instead of diluting that sweet amber elixir with water or distillates, Batch Proof is blended and bottled at its actual proof, which happens to be an eye-watering 123.2-proof this year.  
That means it has an ABV that's just over 60 percent—definitely enough to put some extra hair on your chest, but not so much that the flavor profile and aroma suffer.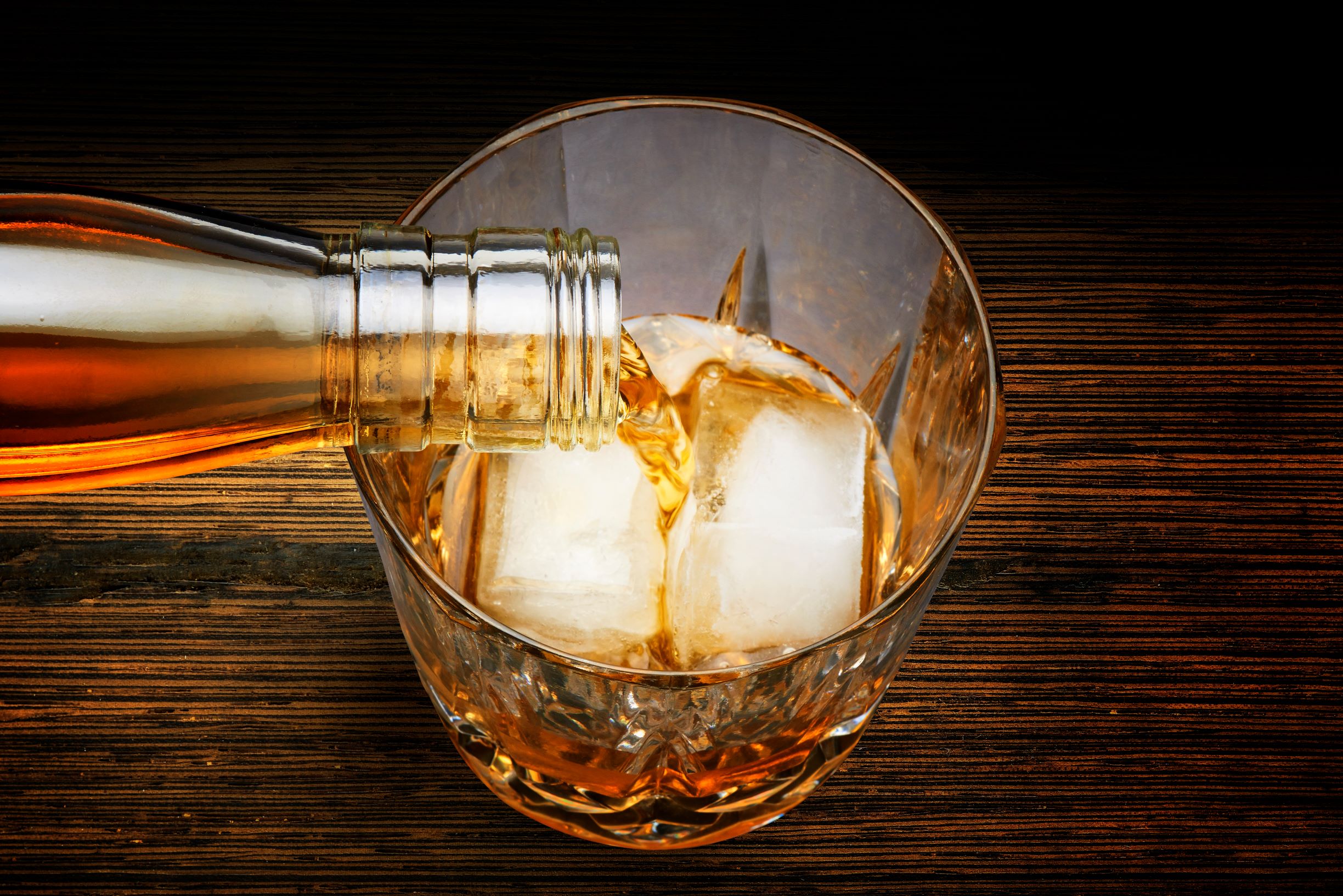 "Most people do not get to experience the intensity of the aromas and the smoothness of the whiskey at a higher proof point," Woodford Reserve Master Distiller Chris Morris said in a press release.
"With this innovative release, whiskey lovers will have the chance to taste Woodford Reserve the way the masters taste it."
Here are the official tasting notes:
Color: Deep Coffee Amber
Aroma: Rich oak, overripe banana and marzipan, with hints of orange oil dusted graham cracker and dried cherry.
Taste: Dried apricot drizzled with rich dark chocolate layered over toasted hazelnuts and coffee with faint flavors of cinnamon and clove.
Finish: A long finish of spearmint and sweet cedar wood.
Priced at $130, the 2019 Woodford Reserve Batch Proof is available in limited quantities at select retailers and via Drizly. 
Bottoms up.