The 10 Best Over-The-Ear Headphones, Ranked
These cans will give you the best aural of your life.
Credit: Beats By Dre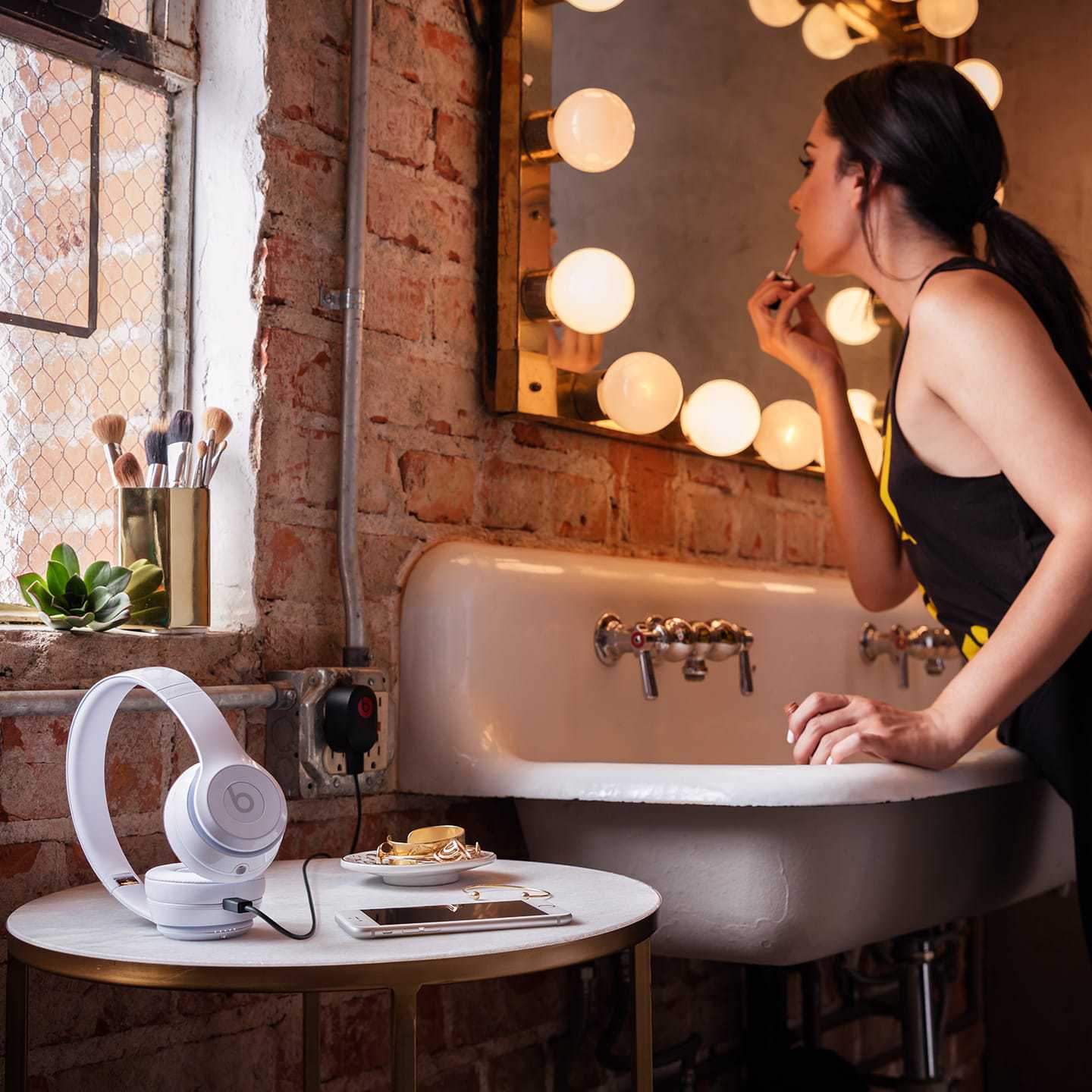 On the beach, on a plane, on your commute, here are the best over-the-ear headphones to surround yourself with your favorite tunes and drown out the rest of the world
There's no denying that the Beats Solo3's have become a standard among city-dwellers. Audiophiles know that Beats headphones tend to go harder on bass than balance but, in terms of durability, portability and battery life, the Solo3 Wireless are a great set of cans that will improve your subway commute in a big way. 
9. Samsung Level On Pro Wireless
Samsung's best foot forward in the wireless headphone game are a well-designed, wireless and portable solution that plays nice with all the rest of your Samsung devices (phones, TVs, etc) as well as any other bluetooth-enabled device out there. It also comes with wired capabilities if your batteries crap out. The Level On Pros deliver solid sound and moderate noise-cancelling at a very accessible price. 
LG is the dark horse in this race and makes it in here because their Tone Studio headphones are big on the innovation. It's actually a stretch to classify these as headphones since they're essentially a surround sound bar that you wear around your neck. We're impressed by headphones that artificially give a feeling of hearing things in a bigger space but these actually project sound around your head in a way that recreates surround sound akin to Dolby 5.1. There are also a ton of other bells and whistles included, like bass rumble and a set of retractable built-in earbuds in case you need to keep things more private. 
Style, comfort and…built-in surround sound! Sennheiser seems to inevitably come up with products that push the limits of quality while staying incredibly reasonable in pricing compared to their competition. The HD 598s are comfortable to wear for long listening sessions or even home studio use, where you can spend hours in a set of cans without realizing it. However, it's the 598's ability to recreate the sound of actually being in a bigger space that really impressed us and made these headphones a contender in this list.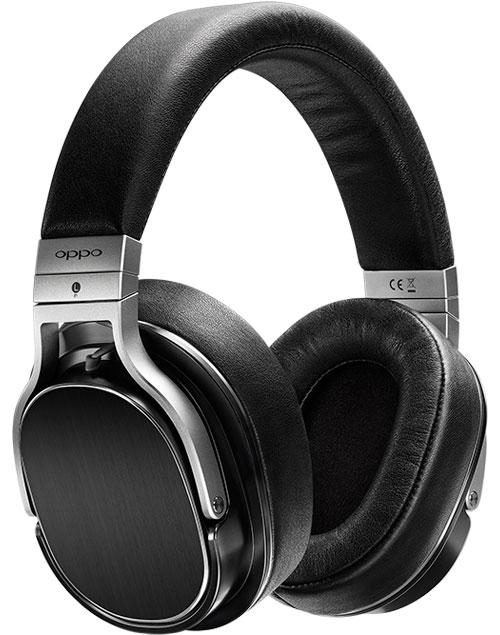 6. Oppo PM-3
An excellent overall pair of headphones, the PM-3s are top notch in terms of performance and materials but the biggest bonus is that they're incredibly light. We loved everything about the Oppo's design and sound quality. The black leather and steel style suits us perfectly and Oppo's pursuit of technology in these cans come through with the way they perfectly handle any music or sound you can throw at them. 
One of the most impressive sets on this list, The Ella headphones are Blue Microphone's top of the line offering. They are deceivingly simple. Wired and powered, they will make anything you're listening to sound exceptional but pair them up with some lossless audio and you will be absolutely blown away with the level of audio detail that the Ellas are capable of bringing out of your favorite music, delivering wildly clear sound at almost any volume. These may also have the coolest looks and best build quality out of any set of cans on this list. 
Surprisingly streamlined and subtle compared to Sony's typical headphone offerings, the MDRs look more like a Playstation accessory with its simple black body and minimalist control scheme blended into the overall design. Sony's a leader in terms of creating devices that pump out music at incredibly high bit-rates and resolution and these are the headphones they intend you to rely on to play that music. There are also some thoughtful perks here like a touch sensor that mutes the headphones if you place your hand over the outer shell of the headphone. 
3. Bowers+Wilkins P9 Signatures
Touting one of the heftiest price tags on this list, the B+W P9 Signatures are also the least frilly, least flashy pair we've seen. There is a distinct emphasis on sound quality and refinement here as we imagine these headphones would be better suited for for the study of some palatial estate that's decked out in soft leather and rich mahogany, where they perfectly play classical music. Luckily, the P9 Signatures are superb regardless of whether you're listening to Bach or Beck. 
2. Bose QuietComfort 35 Wireless Noise Cancelling
If you know someone who has the Bose QC35s then chances are you already know they're a great set of headphones as that person has undoubtedly gone out of their way to recommend them to you too. Bose has always been a pioneer in cancelling noise and delivering crystal clear sound and these headphones have melded those two ideals together to make a nearly flawless set of headphones for almost any circumstance, whether you're using them on your couch or on an international flight. 
We're double-dipping on Blue Microphone's offerings because we're just impressed as hell with their whole lineup. The Satellites are their wireless pair, mixing bluetooth connectivity with the audiophile sound quality, hardcore design and killer style that's signature to the brand. Active noise cancelling and controls right on the outside of the cans round out the design cues here to make these one of the most impressive, versatile and best-looking pairs we've found on the market right now.