4 Fantastic Fender Guitars That Will Rock Your World
Which is your favorite?
From the Pacific plucking of exotic surf rock to the scuzzy skronk of New York punk, Fender guitars have long provided the "sonic paintbrush" to creatives looking to play as they choose. In their 70-plus years of manufacturing instruments, they've mastered the rare balance of craftsmanship and technology. 
The legendary brand's imprint on music spans further than a single genre, decade, or discipline, as evidenced in a flagship line that boasts several iconic guitars. Artists such as Elvis Costello, Thom Yorke, J Mascis and Kurt Cobain have become entwined with Fender's heritage as much as they've pushed its innovation, finding new ways to craft sound with their guitars.
Fender's latest iteration of their US-manufactured top shelf line is the American Professional. Boasting the most advanced electronics and precise handcrafted construction, the guitars in range boast the best of Fender's past and present. They've not only obsessed over every single detail internally and externally of the Stratocasters, Telecasters, Jazzmasters, Jaguar, Precision basses, and Jazz Basses, but they reimagined each instrument based the custom modifications of their players. 
With over 150 hands touching the contoured bodies and fretboards of each instrument, there's still an unmistakable personality and feel to each piece, while maintaining the familiarity that's made them staples. Offered in three new colorways, as well as each instrument's most classic finishes, the American Professional line has an offering for every style and aesthetic, including those yet to be honed and amplified.
AMERICAN PROFESSIONAL STRATOCASTER
The silhouette that almost single handedly soundtracked the peace, love, and controlled chaos of Woodstock, the versatility and feel of the Strat made it the choice of some of rock's greatest icons, including Jimi Hendrix, Eric Clapton and David Gilmour, turning it to an undeniably awesome symbol of musical power.
AMERICAN PROFESSIONAL TELECASTER
The simplicity and honest elegance of the Telecaster, packed with its distinct twang and warmth cut through country, blues, and rock with a signature brightness. Revolutionary in solid body construction as well as sound, the Tele's been the voice of countless anthems by Bruce Springsteen, Joe Strummer, as well as more note-y players like Andy Summer (The Police) and Johnny Marr (The Smiths.)
AMERICAN PROFESSIONAL JAGUAR/AMERICAN PROFESSIONAL JAZZMASTER
Initially popular with surf rockers, particularly The Beach Boys' Carl Wilson, the Jaguar (pictured) and Jazzmaster became popular for their outlier looks and broad, yet customizable sound. That sound's story had yet to be written in the late-'50s/early-'60s, when they were introduced, but the angular attack of no wave, the ethereal miasma of shoegaze, and the syrupy sludge of grunge buzzed from the bridges of their forefathers in the '70s and into the alt-rock revolution of the '90s.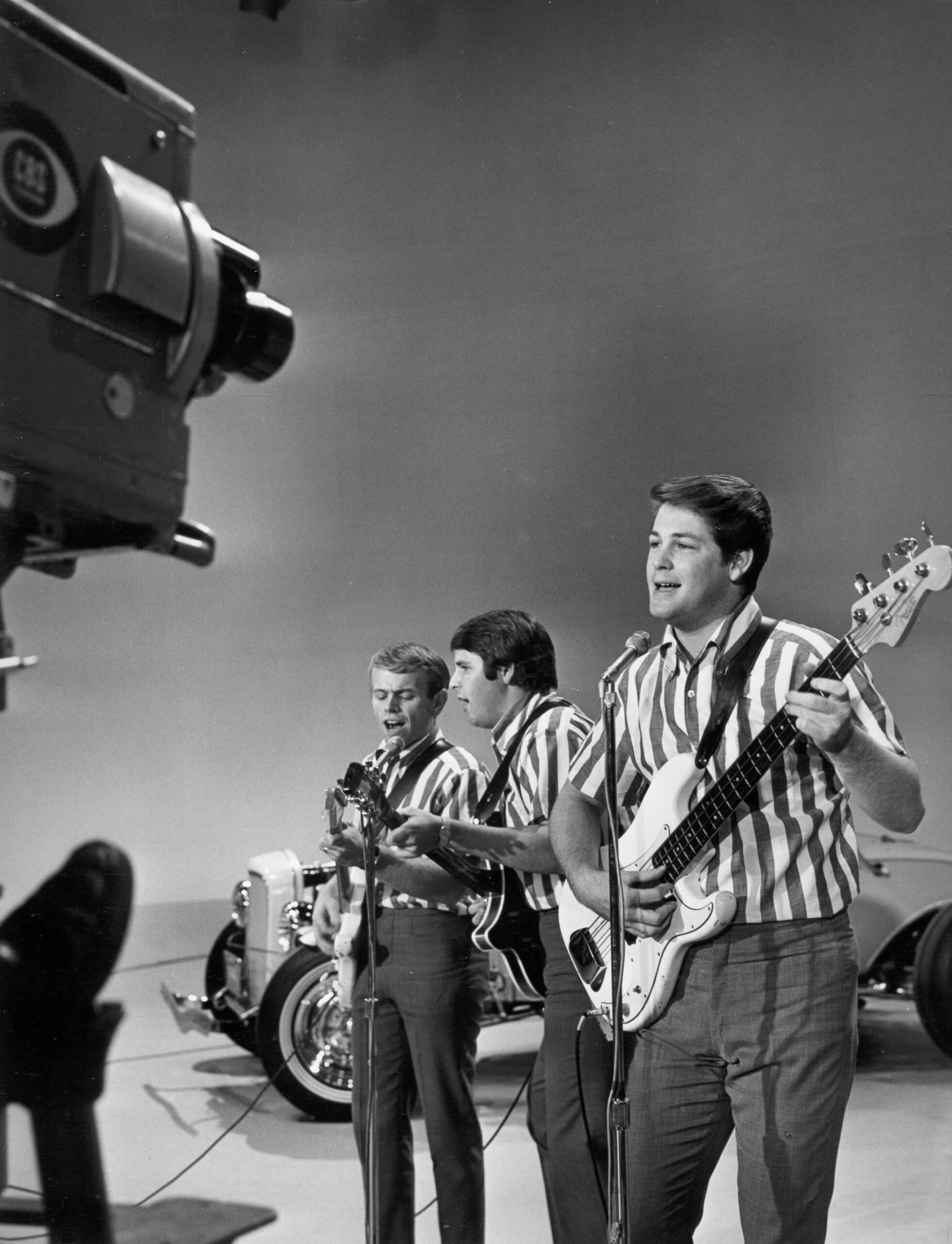 AMERICAN PROFESSIONAL PRECISION BASS
Simple yet recognizable on any stage, the Precision Bass has become the de facto symbol of bass guitar, like it's cousin the Stratocaster symbolizes arena rock. Known for its fretboard feel, superior tone, and staggered pick-up placement, the P Bass is particularly hallowed in heavy music, with Geezer Butler, Duff McKagan, both Robert Trujillo and former Metallica bassist Jason Newsted all playing signature versions in the past.