5 Amazing AirPod Hacks to Try Right Now
Get the most out of Apple's wireless headphones.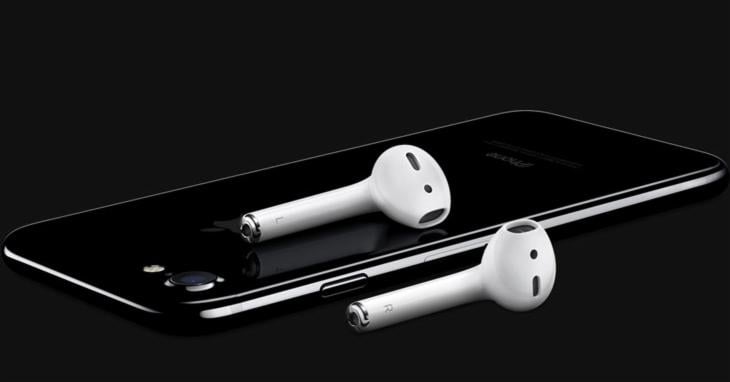 Apple
Since Apple's AirPods first hit store shelves in 2016, they've proven to be standout option in the crowded wireless headphone market—as well they should be with a $160 price tag. 
For all of the slick ear buds' strengths—24-hour battery life, cross-compatibility with Android phones, and a hassle-free pairing procedure—they aren't perfect.
That said, there are plenty of easy-to-execute hacks that can be performed to improve upon the sound quality, fit and overall functionality of your AirPods. 
Crank up the bass
With regards to low-end, ear buds just can't compare to a solid pair of over-the-ear headphones. But with nothing more than a lighter, foam covers, a eyeglass screwdriver and a steady hand, you can drastically raise the bass level of AirPods by performing this two-hour hack. 
Improve the fit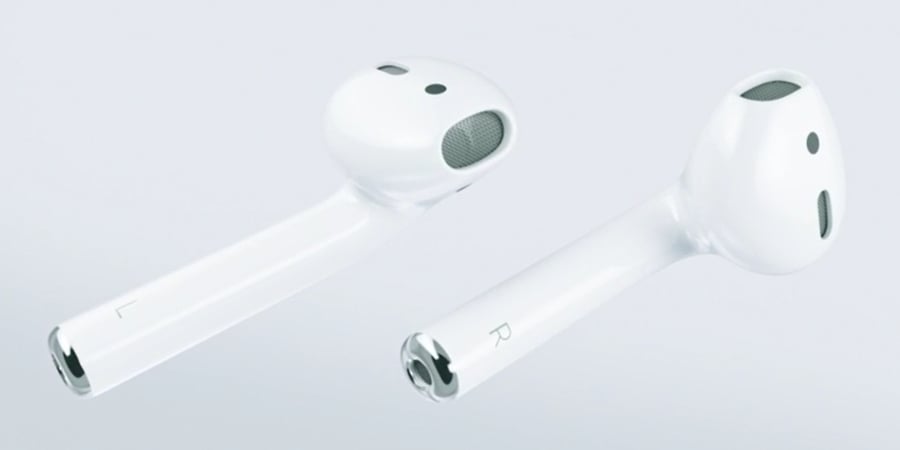 Apple kept the hard-shelled design of the AirPods' wired predecessor. Without a gummy tip to keep them securely in place, $80 is liable to fall out of your ear and into a storm drain during a jog. Luckily, a MacRumors forum user named NewZealandMatt found a quick fix that only requires five minutes of time and waterproof tape. 
Per Lifehacker, 
The best solution was to add a small amount of extra grip in a few key places. Matt pulled this off with waterproof tape, which is designed to prevent or protect blisters while exercising (Target sells a whole roll of it for $3.39). Then he used a hole punch to create a few small circles of tape and carefully placed them near the top opening on the AirPods for extra grip.
Turn the case into a wireless charger
Apple announced that an iPhone-charging AirPods case is coming later this year. If true, you can expect to pay a premium for it. Alternatively, you can MacGyver your own out of the coil from a wireless charging reciever. It ain't pretty, but it works! 
Per Cult of Mac,
Simon Cowley picked up a wireless charging receiver with a Lightning plug attached. This is what you might use to add wireless charging functionality to an older iPhone. He then removed the copper coil and accompanying components from their casing.

The coil was then plugged into the AirPods case using the Lightning plug, and held in place with some sticky tape. A cheap silicone AirPods case cover keeps everything protected and out of sight.
Use one AirPod at a time to conserve battery life
The obvious advantage that a pair of wired headphones have over AirPods—or any wireless speakers, for that matter—is they never need to be charged. But you can still maximize your AirPods' listening time by using to one at a time. They're designed so that both sides of stereo audio will play through one earbud while the other is in the charging case.
Get rid of 'Automatic Ear Detection'
Apple's idea here is clever: AirPods are theoretically supposed to turn on automatically when in use and turn off when you put them away. Unfortunately, the "Automatic Ear Detection" feature is easily confused. Here's how you can turn it off, once and for all:   
To switch off the automatic ear detection you have to open the "Settings" on your iPhone. Go to "Bluetooth" and choose "AirPods" there. Nowdeactivate the toggle next to "Automatic Ear Detection" to disable the feature completely.

This way you can stop the AirPods from pausing your music automatically once you take them out.
h/t: Cool Material